A woman sawed at the throats of two young children with a steak knife after attacking them in their beds because the "voices told her to do it", a court has heard.
Sadie Jenkins, 28, was found standing over a toddler with the weapon after people were woken up by screaming, Cardiff Crown Court heard.
She and the children had been staying at a house in Newport on 7 May last year.
Paul Lewis, a lawyer for the prosecution, told the jury that Jenkins appeared normal leading up to the alleged attack, passing the previous evening "uneventfully".
But at 7.45am the next morning, the other occupants of the house were awoken by the sound of two children screaming, he said.
"(A woman) ran into the bedroom and....could see the youngest was bleeding from the throat," said Mr Lewis.
"The defendant was standing there with a kitchen knife in her hand. The woman screamed at her 'what are you doing?'. The defendant replied: 'I'm sorry, it had to be done...it had to be done'."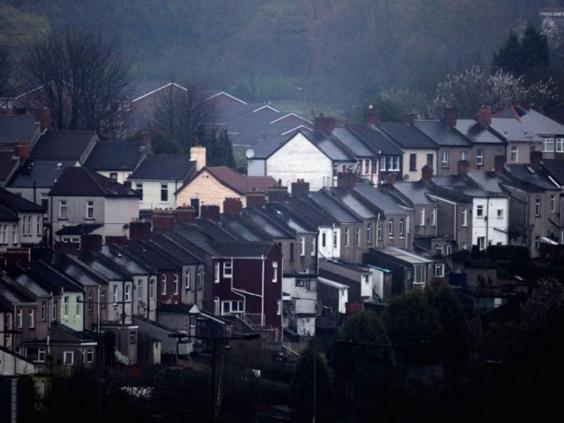 Mr Lewis said the woman cried for help and a man managed to wrestle the knife out of Jenkins' hand.
They then found the second injured child bleeding in the lounge.
"The child was dressed in their underpants holding a blanket to (their) neck - saying 'look what (she's) done'," Mr Lewis told the jury.
"The woman was horrified to see the child had a gaping wound to the front of their throat."
The youngest victim had a 2.4ins cut across their neck and the second child had a 3ins-long wound. Both survived their injuries after emergency hospital treatment.
Mr Lewis said that "a number of small lacerations suggested to doctors that there had been some sort of sawing motion".
Jenkins was described as "zombie"-like afterwards and attending paramedics found a knife wound on her throat.
"I tried to take my own life," she told doctors, the court heard. "The voices told me to do it."
Jenkins was sectioned under the Mental Health Act but later discharged from a psychiatric unit and was interviewed by police three months later.
Mr Lewis told the court that she was a regular amphetamine user and that her lawyers claim she was suffering from drug-induced psychosis at the time.
It is likely that it will be argued on her behalf that when the defendant attacked the children she was legally insane," he added.
"Although she knew what she was doing, she will say that she did not know her actions were wrong."
Jenkins denies attempted murder. The trial continues.
Additional reporting by PA
Reuse content