Four British police forces are investigating claims of child sex abuse against Sir Edward Heath as allegations against the former Prime Minister mount.
The States of Jersey Police confirmed that Sir Edward has for months been a suspect in Operation Whistle, an inquiry into alleged historical abuse on the island.
It also emerged that Sir Edward is also being investigated as part of Operation Midland, a Scotland Yard inquiry into claims a VIP paedophile ring operating in the 1970s and 1980s.
Kent Police said it received an allegation of sexual assault in the 1960s from a victim who named Sir Edward Heath. A spokesman said: "Detectives are making initial inquiries and will obtain a full account from the victim."
The investigations come on top the separate probe by Wiltshire Police and the Independent Police Complaints Commission that was announced on 3 August. This is looking into claims that the force dropped a criminal investigation in the mid-1990s after a female defendant in the case threatened to expose Sir Edward as a child abuser.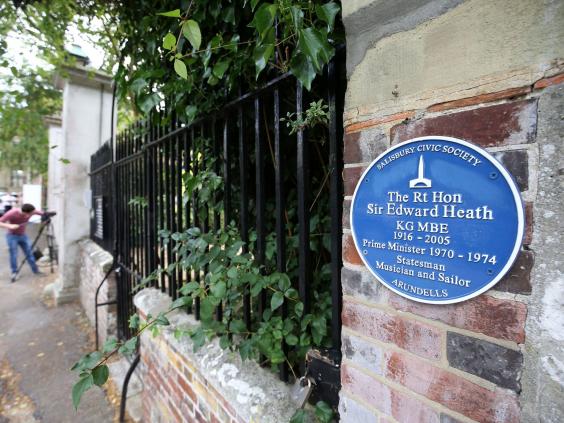 That woman was named last night as Myra Ling-Ling Forde, 67, a Filipino prostitute who has twice been jailed for operating as a madam in Salisbury, where Sir Edward made his home after leaving office. According to The Daily Telegraph, she was convicted of running a brothel full of underage girls in 1995, and of inciting prostitution in 2009, and now lives in Kilburn, in north-west London.
The NSPCC said it had received "a number of calls" following appeals for information about the case.
The new police inquiries have led to calls for a national unit to be set up to take responsibility for investigating all child sex-abuse allegations.   
"People slip through the gaps when they move around," said the Labour MP Tom Watson. "A national team with a cogent database can help use the intelligence a lot better. They need to be much more 'on the front foot'. Only then will the chances of intelligence failures be minimised."
Edward Heath - Life in pictures
Edward Heath - Life in pictures
1/15 Edward Heath

Leader of the British Conservative Party Edward Heath tours his constituency during the general election campaign, 1966

2/15 Edward Heath

British Conservative Party politician and amateur musician, Edward Heath conducting the annual carol concert at the Grand Ballroom, Broadstairs, Kent, in December 1963

3/15 Edward Heath

Conservative Party leader Mr Edward Heath holds up with pride the new Conservative election manifesto entitled 'A Better Tomorrow' at a press conference in London, 1970

4/15 Edward Heath

British prime minister Edward Heath chatting with US president Richard Nixon at Chequers in Buckinghamshire

5/15 Edward Heath

British Prime Minister Edward Heath, skipper of the British team for the Admiral Cup Series with his team aboard the yacht 'Morning Cloud' at Southsea, Hampshire, 1971

6/15 Edward Heath

In 1974 the Conservative Prime Minister Edward Heath, left, was ousted from Downing Street when Harold Wilson, right, formed a minority Labour government

Getty

7/15 Edward Heath

Ted Heath leaves Downing Street to hand in his resignation, 1974

Getty

8/15 Edward Heath

British Prime Minister Edward Heath announces the date of the General Election, 1974

9/15 Edward Heath

Deposed Conservative party leader Edward Heath with his successor Margaret Thatcher, 1975

10/15 Edward Heath

Former Prime Minister Edward Heath at his home in 1975

Getty Images

11/15 Edward Heath

At the Conservative Party Conference (L-R), Mr Edward Heath, MP for Bexley, Mr Francis Pym, Leader of the House of Commons, and Mr William Whitelaw, Home Secretary, applaud a colleague's speech, 1981

12/15 Edward Heath

Edward Heath at his home in Salisbury in 1980s

13/15 Edward Heath

Edward Heath bids farwell to Chia Chia the panda, London Zoo, 1988

14/15 Edward Heath

British prime minister Sir Edward Heath, appearing before the US Senate armed committee on the situation in the Persian Gulf, 1990

Getty Images

15/15 Edward Heath

Sir Edward Heath arrives at No.10 Downing Street for a dinner hosted by Prime Minister Tony Blair in London, 2002
But former colleagues of Sir Edward have questioned the veracity of the historical allegations suggesting it was highly unlikely that such claims, if true, would only have come to light now.
Lord Armstrong of Ilminster, Sir Edward's former Principal Private Secretary and later Cabinet Secretary, said he thought the allegations were "absolute nonsense" while Brian Binley, the former Tory MP for Northampton South who worked in Sir Edward's office, said he found the claims implausible.
"I find it very difficult to believe from the Ted Heath that I knew," he said. "It's easy to smear people not around. Why didn't senior police officers raise this matter then?"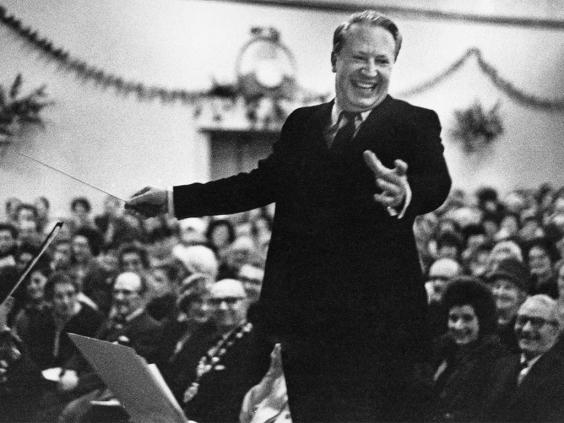 Others pointed out that, as Prime Minister, Sir Edward would have had 24-hour police protection.
Jersey Police said that Sir Edward, who died in 2005 aged 89, was being investigated as part of its inquiry into historical child sex abuse allegations centred around the Haut de la Garenne, a children's home that was frequented by Jimmy Savile. Sir Edward, a keen yachtsman, regularly visited the island and it is claimed he took children from care homes for a ride in his yacht.
In a statement, Jersey Police said: "Sir Edward Heath does feature as part of Operation Whistle, currently investigating historical allegations of abuse in Jersey." The force said the allegations of abuse involved 13 "people of public prominence".
At the same time a man in his 60s claimed he had been abused by the former Prime Minister in a Mayfair apartment when he was 12 years old. The man, who only came forward this year, has made a statement to his lawyer but has yet to be interviewed by police. The man says he was picked up by Sir Edward on the A2 in north Kent as he hitched a lift and was taken back to the Park Lane apartment and raped.
Simon Danczuk, the Labour MP who has been influential in the historical child sex abuse campaign, told Sky News he had spoken to a former Metropolitan Police detective who had told him he had seen Sir Edward going into a north London flat where boys were being abused.
The Sir Edward Heath Charitable Foundation said: "We welcome the investigation by Wiltshire Police, which we wholeheartedly believe will clear Sir Edward's name and we will co-operate fully with the police in their inquiries."
Tom Watson: Commons crusader
Labour MP and deputy leadership candidate Tom Watson was one of the first to suggest that a paedophile network existed at the top levels of British politics.

In 2012 he used Parliamentary privilege to raise the allegations in the House of Commons. It helped lead to Operation Fairbank, being carried out by the Metropolitan Police, into abuse at the Elm Guest House and has since grown to encompass other allegations of abuse around Westminster.
Last year he said that there was "no doubt" in his mind "that at least one politician abused kids".
He also suggested that "something went on" to cover up the scandals.
Reuse content