The former head of MI6 has warned parents to be alert to the dangers of sexual predators tracking their children's location through the internet or mobile devices.
Sir John Scarlett, who retired as head of the intelligence service in 2009 and was chairman of the Joint Intelligence Unit during the last war in Irag, warned that children were "extremely vulnerable to predators".
Most modern devices had location apps which would allow predators to determine the whereabouts of people they were tracking, he said at the Headmasters' and Headmistresses' Conference in south Wales yesterday.
"Location apps are freely available," he said. "They can track you down - more or less - to where you are."
He added that there was a danger - particularly amongst children - that they would give too much information about themselves away. "Once you've given information away - once you've done that - you're no longer in control of it."
Young people could be trapped through getting into a conversation online or by using applications that show an individual's location, he added.
In his speech, he argued that location devices were so sophisticated they could show whether someone was in the bathroom and brushing their teeth and give details of their health - like their heartbeat.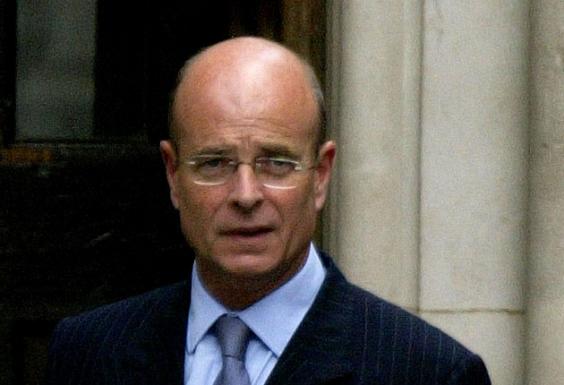 Sir John said that there was a "generational divide" over the use of the internet with teenagers and young people feeling freer about giving information about themselves away whilst online. 
Older people were more cautious in what they revealed about themselves - those aged 35 would have been at university when mobile 'phones first came into widespread use and would not be so free with imparting information about themselves.
He urged parents: "You've got to know what your children are doing." He conceded, though, that this was "very difficult".
"Clearly, when they're very young children, they're particularly vulnerable to predators," he added. "Personally, what worries me in a way, is tracking devices - the way in which locational apps are freely available.
"There is a need for everyone to be aware that once information is shared online, for example through using a search engine it can be used by different firms and sources."
However, he warned that "whatever protection you take I'm just not convinced it's going to effective against really determined attacks". "You can protect yourself against 80 per cent of the intrusions," he added, but said there was "no absolute protection".
Sir John went on to say that predators, terrorists, authoritarian states and organised gangs were far more of a threat to people in the UK than snooping by the security services.
"I think we're worrying in a way about the wrong thing," he said. "Potentially that capability for mass and uncontrolled snooping is clearky there, technically it can be done.
"But we are a law-based state operating very tightly within a legal framework and a cultural environment and that is where your protection must lie.
"There are authoritarian states out there, there are terrorists out there, there's a massively growing international criminal network out there."
These, he argued, should be our key concerns instead of abuses by the state. It was his understanding that the UK had not indulged in a single illegal act.
Sir John was addressing the annual conference of HMC - which represents 250 of the country's most elite independent schools.
Reuse content