More than 300,000 homes in Lancashire have been told that they may have to boil their drinking water after a microbial parasite was discovered in their supply.
United Utilities, which provides water and sewage services to around seven million people in North West England, found traces of the parasite cryptosporidium at Franklaw water treatment works near Preston, during routine tests.
Cryptosporidium can cause gastrointestinal illness with diarrhoea in humans. The parasite can cause acute, short-term infections, but symptoms can become severe in children and people with low immune systems.
Mon 7.30am - our #boilwater remains in place for #Lancashire and will continue today. Latest info can be found here http://t.co/ldx1MZ3Okr

— United Utilities (@unitedutilities) August 10, 2015
The alert was initially issued by United Utilities last Thursday but the company have advised customers in Blackpool, Chorley, Fylde, Preston, South Ribble and Wyre to continue carrying out precautions till at least Wednesday as "low" levels of the parasite still remain in the supply.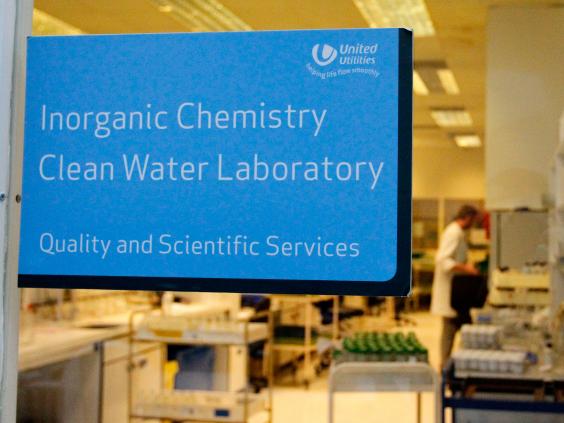 "We are making good progress and the situation is improving" the company said in a statement, but have advised customers to continue boiling their water as a "sensible precaution".
They added that the "risk to health is very low".
Mon 6.40am - our #boilwater advice is still in place for today for #Lancashire. Our FAQs are regularly updated here: http://t.co/p6Q0pidi3k

— United Utilities (@unitedutilities) August 10, 2015
Households in the affected area may continue to use tap water without boiling for general domestic purposes such as bathing or washing clothes, but are advised to sanitise water for drinking, food preparation and brushing teeth.
The company said that the notice will not be lifted until they are "absolutely satisfied" that the water has returned to their "usual extremely high standards".
Investigations are ongoing to find out how the bug found its way into the water treatment works.
Gary Dixon, United Utilities customer services director said: "The picture is improving all the time, with the traces of cryptosporidium continuing to reduce."
"We recognise how inconvenient this is for our customers, and would like thank households and businesses for their immense patience as we work to get things back to normal."
Some customers have complained that they were not alerted appropriately to the water contamination.
Robert Parker, from Blackpool told the BBC: "We believe that United Utilities have not taken the issue seriously enough and not made sufficient steps to advise customers."
The Independent has contacted United Utilities in response to this allegation.
Reuse content