Britain is at a greater threat from terror attack now than it was at the time of the 7/7 bombings a decade ago, according to an expert from a leading UK security think-tank.
The national terror threat level was not public knowledge at the time of the attacks, when British youths killed 52 and injured more than 700 by detonating four bombs across London's transport network.
With the level now standing at "severe", meaning an attack is "highly likely", experts at the Royal United Services Institute (RUSI) said the threat had only grown in the past decade.
In pictures: Mock terror attack in London
In pictures: Mock terror attack in London
1/5 Mock terror attack

A policeman approaches a gunman during the mock attack

PA

2/5 Mock terror attack

Members of the rescue services tend to a casualty

Reuters

3/5 Mock terror attack

An injured passer-by sits on the curb while a body lies nearby during the mock exercise

PA

4/5 Mock terror attack

A police officer carries a casualty to safety

Reuters

5/5 Mock terror attack

Members of the emergency services tend a casualty

Reuters
Margaret Gilmore, a senior associate fellow specialising in national security at RUSI and a former BBC home affairs correspondent at the time of the attack, said that the rise of Isis and the ongoing threat of al-Qaeda made the dangers of a terror attack on home soil "more intense".
A 'more diverse' threat
"The threat is greater than 10 years ago because it is more diverse," she told The Independent. "Solitary Islamic extremists, urged on through the rhetoric of terrorist groups abroad and published on the internet, have become increasingly confident in carrying out acts of violence in their home countries with very little support or financial back-up."
Ms Gilmore said: "Isis has emerged as an organised, powerful and barbaric group which has developed the ability to lure support among extremists from across the globe.
"But other groups including al-Qaeda still harbour the will to carry out large scale bomb attacks in countries like the UK and US, organised by their leadership. And a host of other terrorist groups with similar ideologies have taken a grip where there are failing states or areas of lawlessness like Somalia and parts of Nigeria."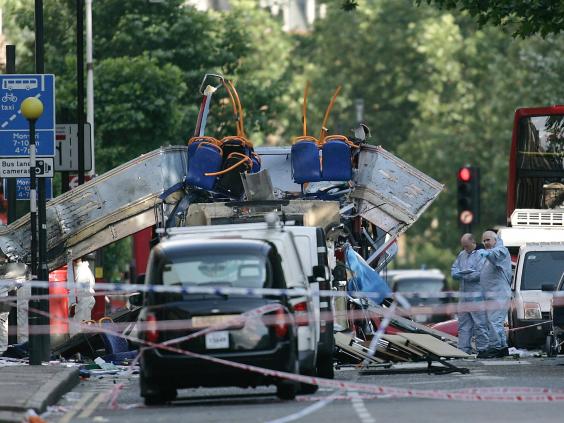 How has UK reacted?
Dr Afzal Ashraf, a consultant fellow at the RUSI, said the way the UK terror threat has changed made it "very difficult to compare" to a decade ago.
The 7/7 bombings were the first and only time the whole of the London Underground was shut down for 24 hours or more. From communications systems not working below the surface, to basic issues processing mobile phone footage and input from the public, the unprecedented incident threw up a range of modern problems for the police.
Last week, British security forces responded to the Tunisia hotel attack by holding two days of large-scale training exercises in London, focussing on what might happen if a lone gunman or bomber targeted the UK.
And for Dr Ashraf, the changes since 7/7 mean "there's no doubt that our security services and our police are very much better prepared than they were 10 years ago".
"Lone actor attacks are certainly the most likely threat that we face because the larger the group, the easier it is to detect," he said.
"But the security services also understand this threat a great deal more than they did in the past. They have better early-warning mechanisms and much more sound responses, and there has been a deliberate attempt to understand, evaluate and prepare for [potential attacks] through training."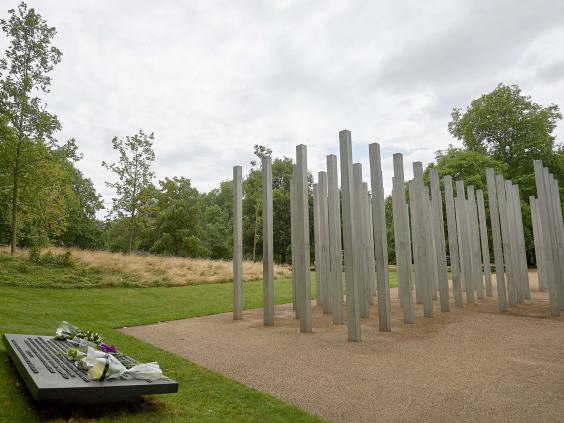 What happens if there is an attack?
Part of the purpose of last week's drills, Dr Ashraf said, was to learn how Britain's plans for dealing with a terror incident are applied.
"In terms of the parts we were able to see, it was very well stage-managed – and obviously that was just a small aspect of it since you don't want to give the terrorists an idea of how we may respond to an attack," he said.
The former senior RAF officer said the security services would have practised in the event of a range of different types of attack, including bombings like 7/7 and "marauding" assailants like in Tunisia.
"The measures are definitely in place, and I'm pretty confident that it is something that people are prepared for and will react very swiftly should anything happen," Dr Ashraf said.
In the event of an attack, key terror targets in London like Downing Street, the Palace of Westminster, Buckingham Palace or Canary Wharf were all prepared for what to do, the experts said.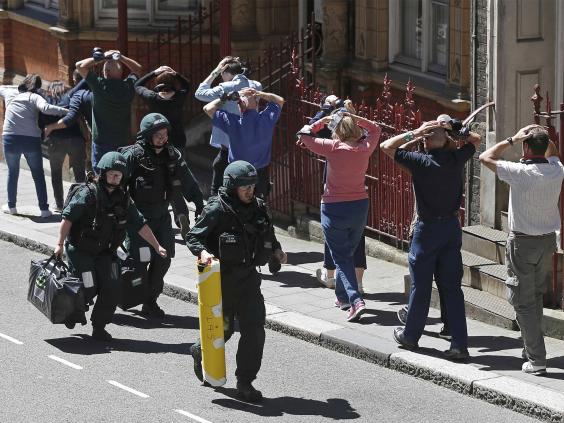 "There are very well-rehearsed evacuation plans," according to Ms Gilmore. "Even two weeks after 7/7 I was with the BBC covering copycat attacks in Shepherds Bush, and evacuation happened so fast. We were pushed right back, and within half an hour it was a very extensive area cleared."
Individual buildings and businesses have their own emergency contingencies, she said, while there are allocated safe places to put groups like Cobra and other government ministers.
"We don't know exactly, but there are underground safe places [in the City] and plans to move outside the capital if need be," she said. "In the highly unlikely case of a really big attack, all plans are different but MI5, for example, has a very highly-fortified headquarters in Northern Ireland that they could decamp to if necessary."
Ms Gilmore said that while memorial services to mark the anniversary of 7/7 itself would be a high-profile target for groups like Isis, a major attack seemed unlikely.
"I think there will be more security in London than on a normal day, and the listening agencies with be working with a greater intensity," she said. "But while they took place some six years later, the inquests into the 52 people murdered 10 years ago exposed some of the failings of the emergency response. The UK's ability to respond to terrorist attacks has improved significantly since 7/7."
Reuse content