Taxi driver Russell Whyte normally expects to be rushed off his feet ferrying oil rig workers to Aberdeen Airport, so they can catch the helicopter back to their oil rigs. This time, however, he spent a good part of the day reading his book.
"Normally it would have been non-stop but I spent five hours doing nothing," Mr Whyte complained. "There's a pessimism about the city, a down feeling – people are expecting layoffs and they are worried that worse is yet to come."
Aberdeen's heliport is the busiest in the world, and ferrying crews and oil executives to their flights is a lucrative trade for the city's taxi drivers. How well they're doing says a lot not just about the state of the North Sea oil industry, it also illustrates how important oil is for the entire city's economy.
The signs aren't good.
Mr Whyte says he and his colleagues have found business very slow of late, as companies mothball unprofitable rigs in the face of plunging oil prices. "Oil is Aberdeen and Aberdeen is the oil industry. Aberdeen has lived in a bubble because the industry has protected us through all types of down times that have affected others. But it looks like the bubble might burst."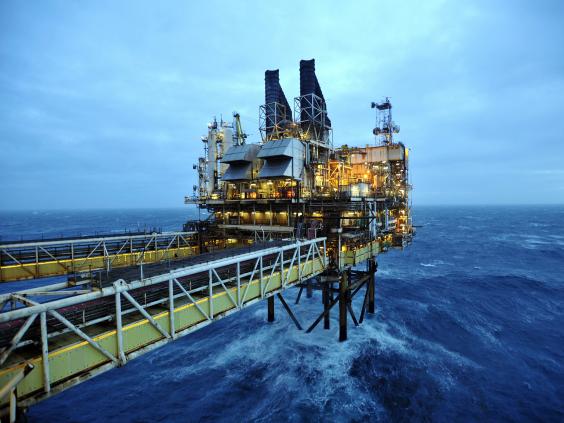 At the Broomfield Terminal, used for oil company charter flights to Shetland, the mood is also sombre. Huddled in a windswept smoking shelter opposite the terminal, a crew of workers waiting to fly to their rig fear for their future.
"Are we shitting ourselves about losing our jobs? Yes," said Steve, a "rough neck", or manual labourer, on the drill crew. "We've been told 120 are going in the next year but we've not been told who they are," added one of his colleagues. "I was supposed to buy a house two months ago – I didn't do it, thank God!" another chipped in.
Euan Sutherland, 21, a caterer and odd-jobs man on an offshore rig, is also concerned about the impact of the falling oil price, which has already caused hundreds of redundancies and threatens thousands more in Aberdeen's oil-dominated economy.
"As an Aberdonian, I am scared to see the prospect of the city crumbling. It's scary that everything here is based on the oil price – and a high oil price," Mr Sutherland said. "My family are all in oil and they are used to ups and downs. But they are more scared than they usually would be."
In pictures: Changing climate around the world
In pictures: Changing climate around the world
1/15 Greenland

Calved icebergs from the nearby Twin Glaciers are seen floating on the water in Qaqortoq, Greenland

2/15 Iran

Oroumieh, one of the biggest saltwater lakes on Earth, has shrunk more than 80 percent to 1,000 square kilometers in the past decade. It shrinks mainly because of climate change, expanded irrigation for surrounding farms and the damming of rivers that feed the body of water

3/15 Greenland

A boat navigates among calved icebergs from the nearby Twin Glaciers in Qaqortoq, Greenland. Boats are a crucial mode of transportation in the country that has few roads. As cities like Miami, New York and other vulnerable spots around the world strategize about how to respond to climate change, many Greenlanders simply do what theyve always done: adapt. 'Were used to change, said Greenlander Pilu Neilsen. 'We learn to adapt to whatever comes. If all the glaciers melt, well just get more land

4/15 Norway

The Svalbard Global Seed Vault is seen after being inaugurated in Longyearbyen, Norway. The 'doomsday' seed vault built to protect millions of food crops from climate change, wars and natural disasters opened deep within an Arctic mountain in the remote Norwegian archipelago of Svalbard

5/15 France

A technician preparing to drain a vast underground lake at the Tete Rousse glacier on the Mont Blanc Alpine mountain, to avert a potentially disatrous flood. Some 65,000 cubic metres (2.3 million cubic feet) of water have gathered in a cavity, dangerously raising the pressure beneath the mountain, a favourite spot for holiday makers in Saint-Gervais-les-Bains

6/15 Switzerland

Cracked mud is picture at sunrise in the dried shores of Lake Gruyere affected by continuous drought near the western Switzerland village of Avry-devant-Pont. A leading climate scientist warned that Europe should take action over increasing drought and floods, stressing that some climate change trends were clear despite variations in predictions

7/15 USA

Cattle graze on grassland that remains dry and brown at the height of the rainy season in south of Bakersfield, California. Its third straight year of unprecedented drought, California is experiencing its driest year on record, dating back 119 years, and dating back as far as 500 years, according to some scientists who study tree rings

8/15 Pakistan

An aerial view shows tents of flood-displaced people surrounded by water in southern Sehwan town. United Nations Framework Convention on Climate Change (UNFCCC) executive secretary Christiana Figueres met with people displaced by last year's devastating floods. Catastrophic monsoon rains that swept through the country in 2010 and affected some 20 million people, destroyed 1.7 million homes and damaged 5.4 million acres of arable land

9/15 Australia

An aerial view of flooding in North Wagga Wagga. Climate change is amplifying risks from drought, floods, storm and rising seas, threatening all countries but small island states, poor nations and arid regions in particular, UN experts warned

10/15 Honduras

Damages caused by a landslide on the Pan-American highway near La Moramulca, 55 Km south of Tegucigalpa. International highways have been washed out, villages isolated and thousands of families have lost homes and crops in a region that the United Nations has classified as one of the most affected by climate change

11/15 Indonesia

A resident sprays water on a peatland fire in Pekanbaru district in Riau province on Indonesia's Sumatra island. Indonesia, an archipelago of 17,000 islands, is one of the world's biggest carbon emitters because of rampant deforestation. US Secretary of State John Kerry Sunday issued a clarion call for nations to do to more to combat climate change, calling it 'the world's largest weapon of mass destruction'

12/15 Indonesia

An excavator clearing a peatland forest area for a palm oil plantations in Trumon subdistrict, Aceh province, on Indonesia's Sumatra island. As Southeast Asia's largest economy grows rapidly, swathes of biodiverse forests across the archipelago of 17,000 islands have been cleared to make way for paper and palm oil plantations, as well as for mining and agriculture. The destruction has ravaged biodiversity, placing animals such as orangutans and Sumatran tigers in danger of extinction, while also leading to the release of vast amounts of climate change-causing carbon dioxide

13/15 Bangladesh

Stagnant rain water with tannery waste make the Hazaribagh area in Old Dhaka as well as Buriganga River the most polluted. Each year during the seven-month long dry season between October and April the Buriganga River becomes totally stagnant with its upstream region drying up and becoming polluted from toxic waste from city industries

14/15 Bangladesh

Waste water from Dhaka city drained to the River Buriganga contributes to its pollutions. On the World Water Day observed in 2007 under the theme Coping with Water Scarcity, under the leadership of the Food and Agriculture Organization of the United Nations, DrikNEWS explores some of the images of the river. UN-Water has identified coping with water scarcity as part of the strategic issues and priorities requiring joint UN action. The theme highlights the significance of cooperation and importance of an integrated approach to water resource management of water at international, national and local levels

15/15 China

Heavy smog has been lingering in northern and eastern parts of China, disturbing the traffic, worsening air pollution and forcing the closure of schools. China's Environment Ministry said it will send inspection teams to provinces and cities most seriously affected by smog to ensure rules on fighting air pollution are being enforced
The oil industry in Aberdeen and the surrounding area employs 137,300 people – 23,500 directly, 82,000 in the supply chain and 31,800 "induced" jobs, generated by the spending of wages and profits, according to the Aberdeen City Council.
The North Sea industry has been hit particularly hard by the slide in the oil price, from $114 a barrel in July to about $50 now. This is because most of the remaining oil in the North Sea's aging fields is difficult to access and costly to extract, much of it requires a price of $80 or more to make production economically viable.
Although the price is expected to eventually rebound, some analysts forecast it could go as low as $35 later this year before it does so. Moreover, when it finally does rise – and no-one knows when that will be – they doubt the price will reach the level seen last summer.
"There is a lot of gloom in Aberdeen because there has been a growing realisation in recent weeks that this isn't just a blip," said Professor Brian Ashcroft, of the University of Strathclyde.
While those connected to the industry are starting to feel a pinch they fear will only get worse, there is a sense that the rest of the city doesn't yet know what's about to hit it.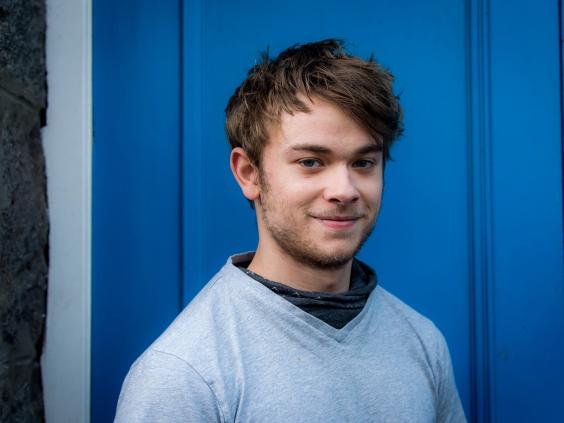 Some consumers and shopkeepers have noticed a decline in business and optimism, but for the most part they have discerned no significant change so far. Cameron Gilchrist, who works at a bakery in the West End of Aberdeen, said: "I haven't really noticed any changes in customer behaviour, although I can imagine the anxiety of those people in the oil industry."
Professor Alex Kemp, of Aberdeen University, said that most of the effects of the price fall have yet to be felt. "Existing fields will continue, though their lives may be shortened, but investment in new field developments and exploration will be hit and that will be felt as the year progresses," he said.
Chancellor George Osborne has said that he is working towards a hefty tax cut in the forthcoming budget to help the industry, but even a huge cut would do little to help the struggling North Sea industry. With the oil price set to remain depressed for some time to come, Aberdeen feels a bit like a city with an axe hanging over its head.
Drinking in some of their favourite watering holes, some oil workers insist they are unconcerned about falling prices – in some cases because their rigs are fully-funded to operate for the next year or so.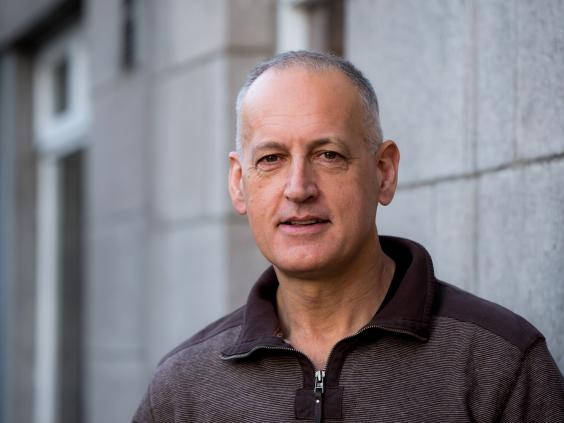 Others are concerned for friends and relatives. At Aitchies, a popular oil worker pub opposite Aberdeen's central railway station, Bob Johnston sits among a pile of kit bags belonging to offshore workers stopping in for a pint on their way to or from the rigs. "On a scale of one to 10, I'm concerned for myself about [level] two because I've been in the industry for a long time. But for my nephew, wanting to get into the oil industry, I'm an eight," said Mr Johnston, an industry veteran of 28 years. "He's not going to get in with this downturn. It has absolutely become harder to get into in the past six months."
Across the road in the railway station pub, Cameron, an apprentice equipment technician, wishes that he had a few more years under his belt.
"People are getting nervous. There's a sense that if this goes on for very much longer we're probably going to get ditched. I'm pretty nervous because I'm not fully qualified," he said. "I've been working for six months and people have got increasingly nervous over that time – thinking 'maybe I should jump the boat before it sinks'."
Reuse content