Air traffic control bosses were warned their plans to avoid and deal with technical failures lacked "detail and clarity" only four months before Friday's IT malfunction saw thousands of passengers suffer delays and cancelled flights.
National Air Traffic Services (Nats) insisted yesterday that the failure was one that had "not been seen before", but the Civil Aviation Authority (CAA) told the partly privatised agency this summer it needed to be better prepared after a similarly devastating IT glitch a year ago.
As Britain's major airports returned to normal service this weekend, experts were also warning a huge redundancy programme at Nats might have deepened the problem, and result in serious future meltdowns. Secretary of State for Transport Patrick McLoughlin will expect tough questioning over industry cost-cutting when he faces a powerful committee of MPs tomorrow.
Earlier this year, Nats handed the Civil Aviation Authority a report into a ground communications problem last December that resulted in 300 cancelled flights. It included an assessment of contingency and resilience plans.
The regulator responded that "themes on avoiding a recurrence" were a "good first step but lack detail and clarity", and added its own enquiries had found airports and airlines had not been immediately alerted to the extent of the problem. The CAA asked Nats for more detailed plans that would include timescales for change and who was to be held accountable for fixing certain problems.
Nats is particularly sensitive to technical faults as the bulk of its IT systems date back to before the internet age and do not always link up effectively with modern software and hardware.
Friday's problems with a flight-plan data system at Nats's £623m centre in Swanwick, Hampshire, lasted less than an hour but led to 84 flights being cancelled at Heathrow alone and delays at 14 airports from Southampton to Edinburgh. Disruption continued into Saturday for British Airways short-haul operations at Heathrow, with 33 more cancellations.
Nats is spending £575m on replacing its antiquated IT over the next five years, but regulators told the organisation last year it also had to reduce charges for airlines. More than £40m was spent on redundancy pay-outs in 2013-14, while unions have previously warned that Nats would have to cut around 80 controllers and dozens of engineers to meet cost-saving targets.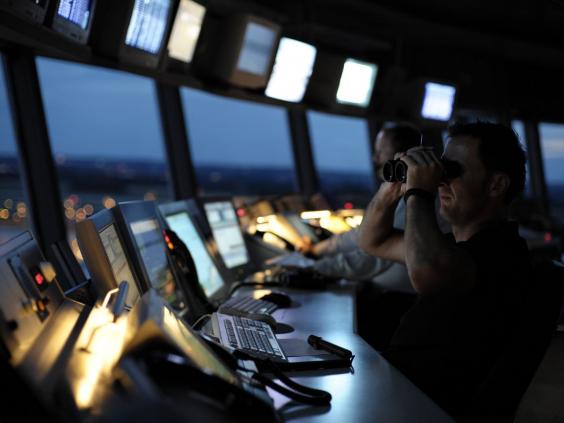 Technology experts warned this weekend that many of these staff were likely to have been close to retirement – in other words, those who would best understand the code used on older systems.
"This type of technology is pretty rare," said Lev Lesokhin, head of strategy at risk-avoidance specialist Cast Software. "Increasingly, as the workforce gets older, fewer and fewer people know the system. Redundancies are a big problem.
"You release critical staff and a lot of these older systems are not well documented. This industry also tends to lag behind other industries in terms of structural oversight."
Richard Deakin, Nats chief executive, said yesterday the organisation had not struggled to find the necessarily skilled staff, and denied redundancies had affected them.
Mr Deakin was one of the executives who suffered a 12 per cent decrease in their bonuses, worth approximately £400,000 between them, in the wake of last year's glitch. That single day's problem meant flights were delayed by an average of 5.4 seconds last year; even with Friday's malfunction the average delay through the year should still be under five seconds, which would mean a smaller hit on their pay packets. Airlines will recoup any losses in compensation to travellers by reducing payments to Nats in the coming years.
Mr Deakin added that he disagreed with elements of the CAA's evaluation of Nats's contingency plans, but pointed out that "one of the challenges" was their ageing systems. "We're better off moving to an entirely new, internet-based system rather than work out how old [computer] languages can communicate with new systems," he said.
Louise Ellman, the transport select committee chair, said she would call senior executives from Nats and the CAA to explain what happened this time. Ms Ellman added that staffing and computer systems were "obviously areas of concern".
She will ask her committee to launch an inquiry on Monday when, coincidentally, the MPs were due to grill Mr McLoughlin on a separate hearing dealing with rail investment. This session will now be broadened in scope to include this weekend's air traffic problems.
A CAA spokesman said Nats had "made changes" in the light of last year's incident but it was "too early" to make any judgements on the causes of Friday's glitch.
Reuse content