Church of England leaders have been branded "deeply cowardly" by their own clergy on Monday after failing to intervene against a controversial "gay cure" conference organised by several of its members.
The Transformation Potential conference in Westminster - taking place on Tuesday -  aims to cure "unwanted sexual attraction." It has been organised by three UK-based religious groups: Core Issues Trust; Anglican Mainstream and Christian Concern, many of whose members are either Church of England clergy or congregants.
Ukip parliamentary candidate Alan Craig , who once dubbed gay-rights activists the "gaystapo", was among those listed to speak. However, after news of his plans broke a Ukip spokesman said he would no longer be attending.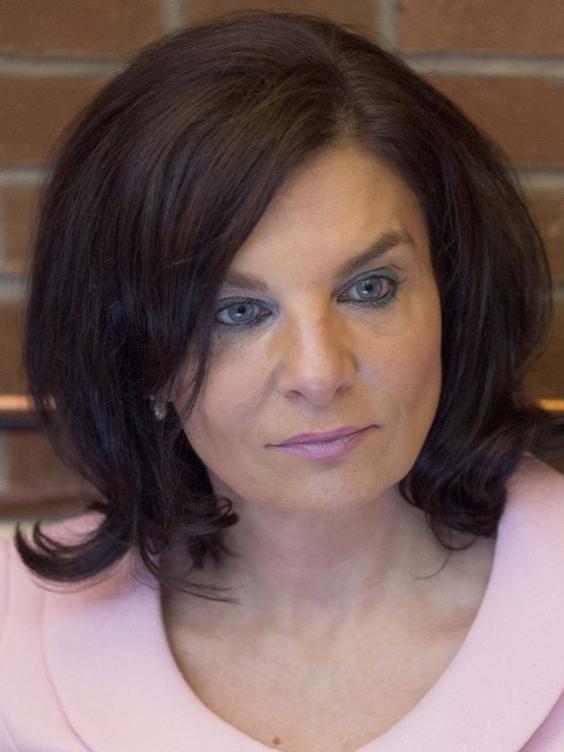 In January, 14 UK health organisations, including NHS England and the Royal College of GPs, signed a "memorandum of understanding" on conversion therapy in the UK stating that "efforts to try to change or alter sexual orientation through psychological therapies are unethical and potentially harmful".
Their findings have not put off the conference organisers, whose discussion topics for the day include "How do we position our work in the context of the UK's 'memorandum of understanding on conversion therapy'?"
Andrea Minichiello Williams, a prominent member of the General Synod who founded Christian Concern, is one of the speakers and organisers of the event.
She said: "Our conference is a thing that's born out of compassion and love. We believe people should be free to choose and change their behaviour if that's what they wish to do. We promote God's model for sexuality which is a man and a woman."
Landmark LGBT TV moments
Landmark LGBT TV moments
1/9 EastEnders gay kiss - 1989

EastEnders becomes the first British soap to screen a kiss between two gay men. The Sun branded the landmark kiss between Colin and Guido as a " love scene between yuppie poofs".

BBC

2/9 Orange is the New Black – 2013

The Netflix series features lesbian and bisexual women of different colours and sizes, but its greatest accomplishment is the honest portrayal of its transgender character, Sophia Burset (played by Laverne Cox).

3/9 Brookside lesbian kiss - 1994

Brookside followed suit as the first to screen a lesbian kiss when Beth and Margaret shared a passionate embrace.

Channel 4

4/9 Lesbian lead on US TV - 1997

US TV gets its first ever lesbian lead, as Ellen Morgan (played by Ellen DeGeneres) came out in a special two-part episode of ABC's Ellen.

Reuters

5/9 Primetime TV gets gay characters - 1998

Will & Grace debuts on NBC as one of the first primetime US series to feature lead gay characters. Actors Eric McCormack and Sean Hayes played Will and Jack on the successful show that ran for eight seasons.

Getty Images

6/9 First lesbian drama series - 2004

Television gets its first predominantly lesbian dramatic series in Showtime's The L Word.

7/9 Glee - 2009

Glee is the television show with the most number of regular and recurring homosexual characters, according to the Gay & Lesbian Alliance Against Defamation (GLAAD). Glee has won four Golden Globes, including a supporting actor nod for Chris Colfer—who played bullied open gay character Kurt Hummel.

Getty Images

8/9 Modern Family – 2009

The Emma-winning and progressive ABC series features an interracial and extended family along with leading gay characters Cam and Mitchell as the adored married couple.

9/9 E4's Cucumber, Banana and Tofu – 2015

Russell T Davies' recent trio of programmes bring a sensitive and serious yet funny portrayal of contemporary queer life with gay and lesbian lead characters—Henry and Scotty.

Channel 4
But the Rev Colin Coward, the director of Changing Attitude, which lobbies for greater inclusion of LGBT people in the church, said he found the conference "deeply worrying".
He also expressed his deep disappointment at the lack of moral leadership on the issue from senior church figures.
"At a national level the church is deeply conflicted in its thinking about sexuality," he said. "All those in senior positions of the Church of England have been deeply cowardly on this. They're all avoiding confronting and challenging what these organisations do.
Other speakers at the Emmanuel Centre in Westminster include Andrew-Comiskey, an American pastor who has written several books on "curing" homosexuality; the Rev Andrew Symes, a Church of England vicar who is executive secretary of Anglican Mainstream, the same group that campaigned against women bishops, and Dr Mike Davidson, of Core Issues Trust, who lost a high court case in 2013 defending the group's attempt at having a gay cure bus campaign to counter Stonewall's "Some people are gay – get over it" bus advert.
A Stonewall spokesman said: "Sexual orientation is not something that can be, nor should be, 'cured'. And as long as there are people who are trying to convince others any differently our work continues."
A spokeswoman for the Church of England said: "We are facilitating shared conversations on scripture, mission and sexuality so people with differing views are able to hear each other more accurately. This conference, which is not sponsored or organised by the Church of England, is not part of the shared conversations programme."
Reuse content