John O'Keefe, recipient of the Nobel Prize for Physiology or Medicine, has said the government's policy on immigration and its stance towards animal research are risking the country's scientific standing.
O'Keefe, who will use his discovery to tackle the 'timebomb' of Alzheimer's, told the BBC that immigration rules were "a very, very large obstacle" to hiring the best scientists.
He said: "Science is international, the best scientists can come from anywhere, they can come from next door or they can come from a small village in a country anywhere in the world - we need to make it easier.
"I am very, very acutely aware of what you have to do if you want to bring people into Britain and to get through immigration, I'm not saying it's impossible, but we should be thinking hard about making Britain a more welcoming place," he explained.
The professor of cognitive neuroscience at University College London shared the Nobel prize with two other foreign-born, UK-based scientists. He and his colleagues were awarded their share of the prize "for their discoveries of cells that constitute a positioning system in the brain" according to the citation from the Nobel Assembly at the Karolinska Institute in Stockholm, which pointed out that philosophers have argued for centuries about how we know where we are.
The research drew upon animal based testing after the team from UCL showed   that a set of nerve cells became activated whenever a rat was in one location in a room, and mapped the brain's "internal GPS system".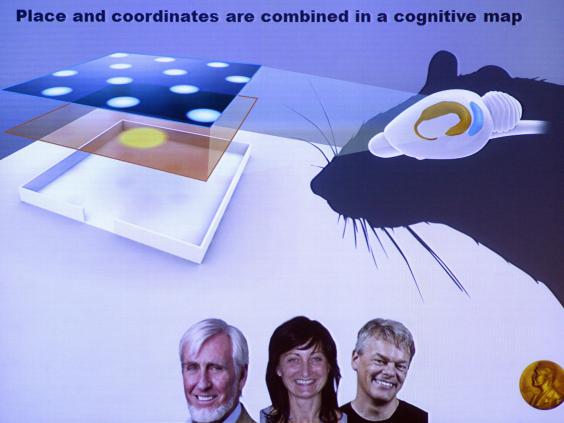 The US-born neuroscientist also criticised animal testing plans.  "It is an incontrovertible fact that if we want to make progress in basic areas of medicine and biology we are going to have to use animals," he said, adding that he had worries the regulatory system might be "constrictive".
The minister in charge of regulating animal experiments, Norman Baker, has said he wants to see an end to all testing.
A Home Office spokesman was quoted by the BBC a saying: "The UK is open to the brightest and best, including talented scientists and engineers, and it is wrong to suggest our policies prevent companies appointing the skilled workers they need.
"Whilst the government has not shied away from taking tough action on abuse, the number of genuinely skilled people coming to the UK to fill skilled vacancies is on the rise," he added.
Reuse content