A survey has suggested that driving's battle of the sexes appears to have been won by women.
The survey, conducted by Privilege Insurance, showed that only 28 per cent of women believed they were better drivers than men - and only 13 per cent of men thought women were better behind the wheel.
However, their stereotypical expectations appear to be wrong, if the study is to be believed.
A small sample of 50 drivers faced in-car assessment, and another 200 were watched from the street at Hyde Park Corner in London.
When they were marked on 14 different aspects on driving, women on average scored 23.6 points out of a possible 30, while the men only got 19.8 points on average.
According to the survey, women made typical road mistakes far less than men.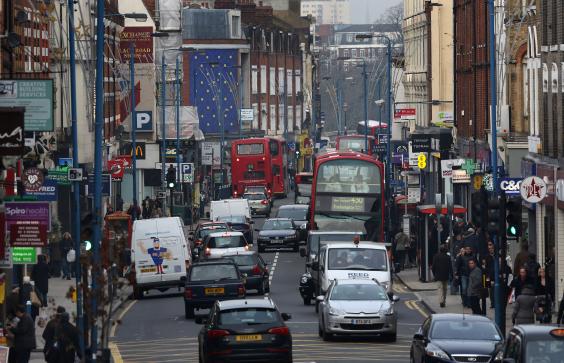 Just four per cent of women tailgated the vehicle in front, compared to 27 per cent of men.
A tiny one per cent of women cut into traffic dangerously, compared to 14 per cent of men.
And on top of all this, women are apparently more courteous on the road than men - 39 per cent of women were always polite to other drivers, compared to 28 per cent of men.
Interestingly, despite these statistics, men generally overestimated how good their driving was. When asked whether they drove at the correct speed for the situation, 84 per cent said they regularly did - in fact, only 64 per cent actually did.
Driving instructor Neil Beeson, who organised the tests for Privilege, said: "I was quite surprised by the results, because in my experience men have always been the best learners and usually performed better in lessons. However, it's possible that women have retained the information better.
Scientists have proved what we all knew ... Women are better drivers than men

— Mary (@Marybburnett) May 15, 2015
"What this report shows is that men need to give their female counterparts their due when it comes to driving. The facts don't lie."
Charlotte Fielding, head of car insurance at Privilege, said: "The research has shown that there is a really big discrepancy between how men think they drive and how they actually drive."
Whether the insurance company's small test proves that women actually are better drivers is unclear, but it goes to show that gender stereotypes aren't the most scientific theories.
Additional reporting by the Press Association
Reuse content