A sniffer dog, who was killed alongside her British army handler in Afghanistan, is to be posthumously awarded the animal equivalent of the Victoria Cross.
Sasha, a four-year-old yellow Labrador, will be honoured with the PDSA's Dickin Medal - the animal kingdom's highest military award.
The dog is credited with saving the lives of scores of soldiers and local civilians after sniffing out Improvised Explosive Devices (IEDs), mortars and hidden weaponry. She was credited with 15 confirmed finds.
Sasha was killed in Afghanistan alongside her handler, Lance Corporal Kenneth Rowe, in July 2008. They died when their routine patrol was ambused and struck by a rocket-propelled grenade attack.
The inquest later revealed that Lance Corporal Rowe, from West Moor near Newcastle, died the day after he was due to return home.
The PDSA said Sasha was only the 65th animal to be awarded the Dickin Medal since it was instituted in 1943. It is the highest award that an animal can receive while serving in military conflict.
She was assigned to Lance Corporal Kenneth Rowe in May 2008 and the team were considered the best in the Kandahar region.
Sasha was deployed with handlers from the Royal Army Veterinary Corps, attached to the 2nd Battalion The Parachute Regiment.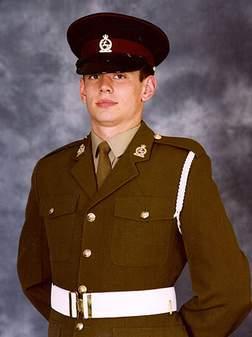 With her handler, she was sent in advance of patrols to find safe routes for soldiers, and her aim was to find weapons and IEDs.
The PDSA said: "Sasha's determination to search and push forward - despite gruelling conditions and relentless Taliban attacks - was a morale boost to the soldiers who entrusted their lives to her weapon-finding capability.
"On one occasion recalled by regimental colleagues, Sasha was searching a building in Garmsir when she detected two mortars and a large quantity of weaponry, including explosives and mines. This find alone undoubtedly saved the lives of many soldiers and civilians."
PDSA Director General Jan McLoughlin said: "We are extremely proud to be awarding a posthumous PDSA Dickin Medal to Military Working Dog Sasha, which is the highest award any animal can receive for lifesaving bravery in military conflict.
"The award is even more poignant as we approach the centenary of World War One and are reminded of the huge debt we owe the animals who serve in times of conflict.
"Sasha's exceptional devotion to duty in Afghanistan saved many lives, both soldiers and civilians.
"This medal, recognised worldwide as the animals' Victoria Cross, honours both Sasha's unwavering service and her ultimate sacrifice.
"Her story exemplifies the dedication of man's best friend and reminds us all of the amazing contribution they make to our lives."
Colonel Neil Smith QHVS, Director Army Veterinary and Remount Services, said: "The Royal Army Veterinary Corps is delighted that PDSA is honouring Sasha by awarding her the PDSA Dickin Medal.
"This prestigious award recognises how her devotion and skills undoubtedly saved the lives of many troops in Afghanistan, and acknowledges the excellent work our Military Working Dogs and their handlers do.
"Sadly this award is posthumous as both Sasha and her handler Lance Corporal Ken Rowe were killed in enemy action in Afghanistan in 2008.
"Our thoughts remain with L/Cpl Rowe's family and this award will give us the opportunity to once more celebrate his and Sasha's immeasurable contributions to military operations."
Other winners of the Dickin Medal - named after the charity's founder Maria Dickin - include 32 World War Two messenger pigeons, three horses and a cat.
Reuse content