The former director of public prosecutions has said attacks on disabled people are not being recognised as hate crime, letting criminals off with lighter sentences.
Lord Ken MacDonald accused the police and Crown Prosecution Service (CPS) of failing to treat assaults on disabled victims with the same severity as race or religion-based crimes.
"There have been lots and lots of cases involving disabled people who have been terribly abused, terribly injured, murdered," he told the BBC.
"But we don't seem to have latched on to the fact yet, it seems to me, that this has happened to them simply because they're disabled."
He argued that low-level harassment of people with disabilities leads to crime and enormous distress that "can ruin people's lives".
The BBC used the example of Reece Roberts, who suffers from Sotos syndrome or "gigantism" and was left with a cracked skull and brain injury after being punched in 2013.
His attacker was given a 20-month prison sentence but his family said disability was not cited as a motivating factor in court and could have resulted in a longer jail term.
There were 1,841 recorded incidents of disability hate crime in 2012/13, compared to almost 36,000 for race, 4,300 for sexual orientation and 1,500 for religion, according to Home Office figures.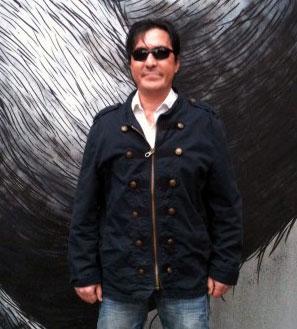 Only 349 cases resulted in convictions, the BBC reported, and only seven offenders were given an increased sentence with the victim's disability as an aggravating factor.
The level of discrimination is believed to be far higher, with the Crime Survey in England and Wales estimating that 62,000 people a year are targeted because of their disability.
The CPS, which introduced a Disability Hate Crime Action Plan in 2012, defines it as a criminal offence motivated by discrimination against disability or the perception of it.
Disability Rights UK is among the groups campaigning for increased reporting and recognition by authorities.
"To truly tackle it there needs to be an increase in the number of crimes, and incidents, that are reported," a spokesperson said.
"Until, the majority of these crimes are reported there will never be a true picture of the prevalence of disability hate crime in this country and nothing will change."
The Association of Chief Police Officers said it was working to improve the reporting of disability hate crime.
The Government is working through recommendations from the Equality and Human Rights Commission 'Hidden in Plain Sight' report on disability-related harassment.
A spokesperson said "significant progress" had been made to improve authorities' response, change attitudes and support disabled people.
"We recognise that there is still more to do and we will continue to work in partnership with the commission and other agencies to make progress on this important issue," he added.
Reuse content