A series of unholy rows at one of the largest dioceses in the country has led to one vicar resigning on Twitter and left another facing a bishops' tribunal after a two-year investigation into "financial irregularities".
Andrew Hawthorne was vicar at St George's Church, Christchurch, in the diocese of Winchester, until his suspension in September 2012. He said his removal from post was a result of his vocal opposition in meetings to chancel repair liability (CRL), the archaic law that leaves landowners living near churches liable for building repairs, and to a near 100 per cent increase in contributions paid to the diocese by the parish.
However, senior Church of England sources insist Mr Hawthorne's hearing will focus on whether or not he was entitled to keep more than £50,000 in funeral fees that it says should have gone to parish funds. Mr Hawthorne denies any wrongdoing and said he had "a verbal agreement" with his predecessor, Canon Hugh Williams, to keep fees from funerals, which he says is allowable under the Church of England's diocesan handbook.
He said: "As the diocesan handbook makes clear [service fees] should all be agreed before taking office. The diocese promised to do so but failed. It left it to me to arrange my own working agreement with the then vicar. That the diocese clearly didn't like what was arranged wasn't my fault, but their negligence. Such an arrangement was quite legitimate.
"I and the family have been through hell since March 2011 with no support from the church I once served. As I said, I think all this over the alleged fraud – which no one was bothered with until I kicked up a fuss over CRL – is all part of the attempt to discredit me as an opponent of this god-awful tax. CRL is a wickedness and must be got rid of."
The church disputes this version of events and Mr Hawthorne, represented by the Unite union, has been investigated for almost two years under the Clergy Discipline Measure 2003, with officials gathering evidence and witness statements from parishioners. A bishops' tribunal chaired by Chancellor Rupert Bursell QC will take place in October.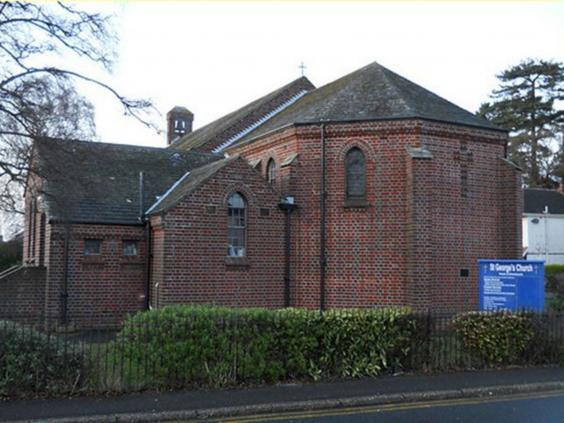 The Church receives up to 400 complaints a year via this process and the most serious cases are sent to a bishops' disciplinary tribunal. Penalties include the removal of Holy Orders – defrocking, in layman's terms. Mr Hawthorne's case – the 13th to be heard since the new regulations came into force – is the first to focus on allegations of financial irregularities – previous tribunals involved issues such as adultery.
Mr Hawthorne converted to Catholicism last year which led the Bishop of Winchester, the Rt Rev Tim Dakin, to tell him in writing in January that he was no longer "eligible to hold a clerical office in an Anglican Communion Church", demanding the return of any payments received following his conversion. However, Mr Hawthorne was told he remained subject to disciplinary proceedings.
A senior Anglican source said: "[Andrew] has kept service fees for quite a long period of time – we are talking in excess of £50,000... that should have gone towards charitable purposes." The diocese said it only became aware of the alleged financial irregularities as a result of grievance procedures initiated by Mr Hawthorne in 2011 after he claimed he was being unfairly treated by his own parish council. Dorset police investigated the financial allegations against Mr Hawthorne but both sides said no grounds to investigate further were found. Mr Hawthorne said: "The police noted that I paid due tax on my service fee earnings, and what fraudster pays tax on fraudulent income? If what I am accused of were true, I would now be in prison."
Parishioners were left in the dark by Mr Hawthorne's suspension in 2012 and held protests outside his former church. The diocese called for patience as it began its inquiry.
In the same diocese, a dispute between church wardens and the Rev Chris Mann, vicar at the 11th-century Christchurch Priory, led to his stepping down. In now-deleted tweets, the Rev Mann said: "Owing to a breakdown of trust... I have had to resign. I hope to continue to tweet but not from this parish." A statement read out at a Sunday service last month on behalf of the diocese said: "We believe his decision to be for the best, both for him and the parish."
Minutes of last month's Parochial Church Council meeting, chaired by the Rev Mann, describe cash-flow problems and "a fragility of the Parish short term funding". A vote to postpone payment from the parish to the diocese was carried unanimously. One parishioner said it was the first time in 20 years the church had to withhold funds from the Diocese of Winchester, which employs London-based PR international Luther Pendragon to handle press inquiries.
A spokesperson at the PR firm said the diocese is making "significant investment in improved facilities" around the priory, and a new priest would soon be appointed.
A Church of England spokesperson confirmed Mr Hawthorne faced a tribunal in the autumn but declined to comment further.