The boss of John Lewis has questioned whether it is "right" for UK shops to adopt the controversial US discount phenomenon known as Black Friday.
The firm's managing director Andy Street said the one-off day of slashed prices had represented a huge "fulfilment challenge" to retailers, shifting the bulk of Christmas shopping from December to the end of November.
John Lewis revealed today that its like-for-like sales grew almost 5 per cent year on year for the five weeks leading up to 27 December, boosted largely by a 22 per cent jump in sales for the week ending on 28 November - Black Friday itself.
But the increase in demand came at a price for many UK firms, who struggled to meet such a high volume of orders in such a short period of time.
"We've got to ask if it's right to concentrate trade so much in that one period," Mr Street told the BBC.
"My personal hope is that this is the high water mark for Black Friday," he said. "I don't think we can put the genie back in the bottle but do we need to stoke that fire anymore? I personally hope not."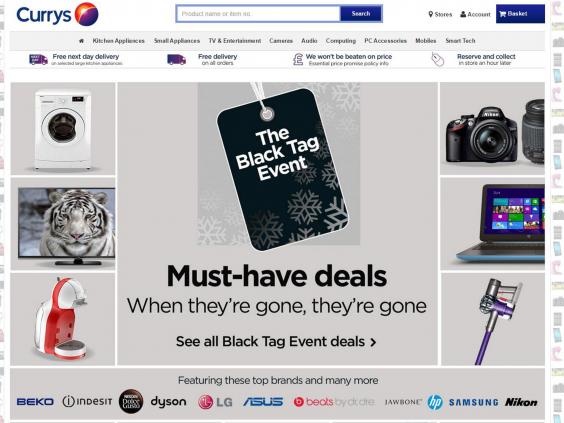 John Lewis's sales figures revealed a continued reliance on online purchases, as trade at its shop counters fell. Like-for-like sales across its stores in the festive period were around 1 per cent down.
Managing director Andy Street said despite the fall, he was "utterly confident" the performance was ahead of rivals, adding that "the role of the shop is absolutely critical in providing the online sales".
John Lewis is also pressing ahead with plans to grow its store numbers from 42 currently to 65, with a focus on locations such as Birmingham, Leeds and Oxford.
Establishing a physical shop presence is seen by Mr Street as key to winning internet customers - so that they can browse products in store before placing orders or use them as locations to pick up click and collect purchases.
Mr Street said: "This year confirmed the new shape of trade for Christmas, with an early peak at the end of November driven by Black Friday and last minute gift buying.
"With Black Friday driving a higher proportion of online sales and customers increasingly wanting more convenience, this has meant a real concentration on fulfilment.
"The investments we have made and the new capabilities we have built in recent years in distribution and IT have been fundamental in ensuring we successfully navigate this changing shape of trade.
"Our shops continue to have a critical role to play in the omnichannel shopping journey, and will be a major development focus for us over the coming months."
Watch: the most manic vines from Black Friday 2014
Some of the worst scenes were caught on camera at Asda in Wembley, where people were seen fighting and falling over in the scramble for bargains.
Two guys had to be pulled apart in the electronics section. "I'll be outside mate," said the victor, brandishing his widescreen television.
It wasn't the only fight over a television...
Today really isn't a good day to work at Asda.
Even the pigeons were at it in Glasgow.
But people in Devon seemed very polite.
And at least one shopping centre was completely empty...for a while.
Reuse content