Years of austerity and the end of a "golden age" of upward social mobility seen in later 20th century Britain may have been a major factor in the vote to Brexit, according to the authors of a major new report into social attitudes.
The latest annual British Social Attitudes Survey found that 60 per cent of people in the UK now describe themselves as working class – the same level as in 1983 – and concludes that contrary to the claim of many, "we are clearly not all middle class now".
The 2015 report by NatCen Social Research found the years of austerity since the financial crash of 2008 have entrenched the class divide and hardened attitudes on a range of political subjects, including possible anti-establishment feelings towards bureaucracy and government – and also immigration.
The research was carried out between July and November last year, but academics believe their findings are deeply relevant to the Brexit poll as many observers suspect class was a significant driving force in the decision to vote leave. 
Miranda Phillips, one of the directors of the report, told The Independent their findings painted a picture of Britain prior to the "intensity and fractures" of the referendum debate, and showed "sharp divides" in terms of class were already there.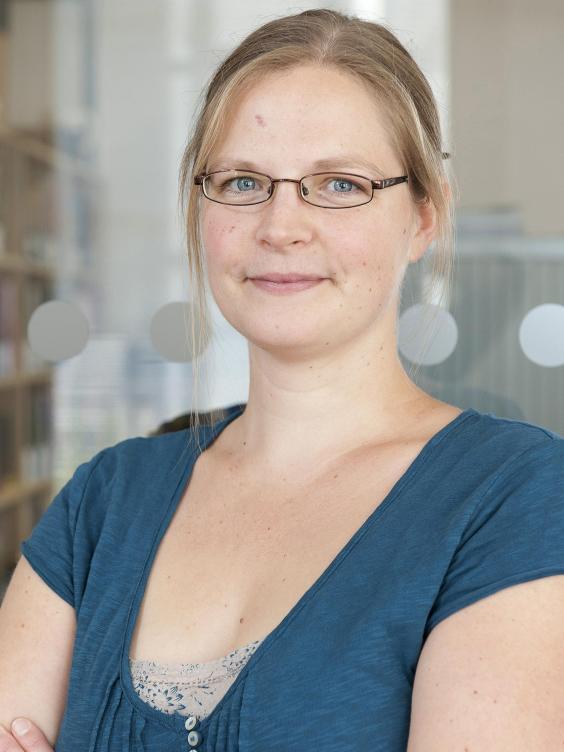 "What we found chimed with some of the [post referendum] discussions on social division," she said. "People find it harder to move between classes than they used to feel and people with working class identity are more likely to feel that. 
"On immigration, we know how people feel about their class correlates to how they feel about immigration. Even if they're in a managerial of professional job, if they feel working class they are more likely to be anti-immigrant in their views – and that was one of the key factors in the referendum and that may help to explain some of the divisions."
The researchers found that even where people had what they considered middle class jobs, they were still frequently likely to identify themselves as working class depending on their educational and parental background. 
In fact, half of those in professional and managerial occupations said they were working class, according to the report.
The report said: "The 'golden age' of upward social mobility in the second half of the 20th century saw many people from working class backgrounds end up in middle class jobs. However, that transformation of the occupational structure has now very much slowed, if not stalled completely."
The academics said the implications of these findings were significant for politics and policy-making, not just in how they surfaced during the EU referendum, but also for future decisions around public spending.
Whereas there was high approval for austerity at the time of the 2008 financial crisis, seven years later support for higher taxes and increased public spending is now back to pre-crash levels at 45 per cent, the report's authors found.
But although the vast majority believed the NHS faces a funding crisis, the question of who else should be the recipients of extra spending produced differing answers. 
While a majority are opposed to welfare cuts in general, they also believe there should be tougher action on the unemployed. Some 45 per cent want a cut in benefit for the unemployed, while more than 80 per cent believe those out of work and taking benefits should be made to take a job even if unsuitable.
6 ways Britain leaving the EU will affect you
6 ways Britain leaving the EU will affect you
1/6 More expensive foreign holidays

The first practical effect of a vote to Leave is that the pound will be worth less abroad, meaning foreign holidays will cost us more

nito100

2/6 No immediate change in immigration status

The Prime Minister will have to address other immediate concerns. He is likely to reassure nationals of other EU countries living in the UK that their status is unchanged. That is what the Leave campaign has said, so, even after the Brexit negotiations are complete, those who are already in the UK would be allowed to stay

Getty

3/6 Higher inflation

A lower pound means that imports would become more expensive. This is likely to mean the return of inflation – a phenomenon with which many of us are unfamiliar because prices have been stable for so long, rising at no more than about 2 per cent a year. The effect may probably not be particularly noticeable in the first few months. At first price rises would be confined to imported goods – food and clothes being the most obvious – but inflation has a tendency to spread and to gain its own momentum

AFP/Getty Images

4/6 Interest rates might rise

The trouble with inflation is that the Bank of England has a legal obligation to keep it as close to 2 per cent a year as possible. If a fall in the pound threatens to push prices up faster than this, the Bank will raise interest rates. This acts against inflation in three ways. First, it makes the pound more attractive, because deposits in pounds will earn higher interest. Second, it reduces demand by putting up the cost of borrowing, and especially by taking larger mortgage payments out of the economy. Third, it makes it more expensive for businesses to borrow to expand output

Getty

5/6 Did somebody say recession?

Mr Carney, the Treasury and a range of international economists have warned about this. Many Leave voters appear not to have believed them, or to think that they are exaggerating small, long-term effects. But there is no doubt that the Leave vote is a negative shock to the economy. This is because it changes expectations about the economy's future performance. Even though Britain is not actually be leaving the EU for at least two years, companies and investors will start to move money out of Britain, or to scale back plans for expansion, because they are less confident about what would happen after 2018

AFP/Getty Images

6/6 And we wouldn't even get our money back

All this will be happening while the Prime Minister, whoever he or she is, is negotiating the terms of our future access to the EU single market. In the meantime, our trade with the EU would be unaffected, except that companies elsewhere in the EU may be less interested in buying from us or selling to us, expecting tariff barriers to go up in two years' time. Whoever the Chancellor is, he or she may feel the need to bring in a new Budget

Getty Images
On the question of the spare room subsidy, or so-called Bedroom Tax, attitudes were softer: 55 per cent of people oppose the Tory policy, although 48 per cent of 18-24 year olds back it.
The survey of more than 4,000 people also suggests workers in Britain are more stressed in their jobs than before at 37 per cent. However, the researchers also found in many cases they are in jobs offering more flexibility and freedom. 
The report's authors, who include polling expert Professor John Curtice, also examined attitudes towards politics. With the fieldwork carried out in the months after the 2015 general election, they found a large drop in support for the idea of coalition government.
While in 2010, at the outset of the Conservative/Lib Dem Government, 40 per cent preferred a coalition form of government. "Thereafter, the mood soon swung strongly against," the report noted. "The experience of a real coalition apparently served to change many a voter's mind, a change that many attribute to the Liberal Democrats' decision…to reverse their previous opposition to university tuition fees."
However, the report also found a confusing attitude towards proportional representation, a voting system that would entail more coalition governments. They said that while the referendum on changing the voting system in 2011 had a 68 per cent to 32 per cent vote against, their survey suggested support was on the up again. The researchers found a record 45 per cent in favour of ditching the first past the post system, although 48 per cent wanted to retain it.
"Voters' views on the subject do not appear to be deeply rooted, [suggesting] it would not necessarily easy to win support for change in any further referendum." 
Reuse content