Britain's leading private university risks becoming a propaganda machine for the fossil fuel industry after it appointed a well-known anti-windfarm campaigner to set up a new energy institute, academics have warned.
The University of Buckingham, which already has links to former Chancellor Lord Lawson's climate-sceptic lobby group, the Global Warming Foundation (GWF), has raised further concerns about its academic neutrality by hiring John Constable to head the new unit.
Dr Constable is best known for his report in 2013 which concluded that adopting renewable energy would see the population "begin to step back towards the condition of 'laborious poverty' [that is] characteristic of the pre-coal era". The Government dismissed his report as "a manifesto for locking the British economy into excessive reliance on imported gas".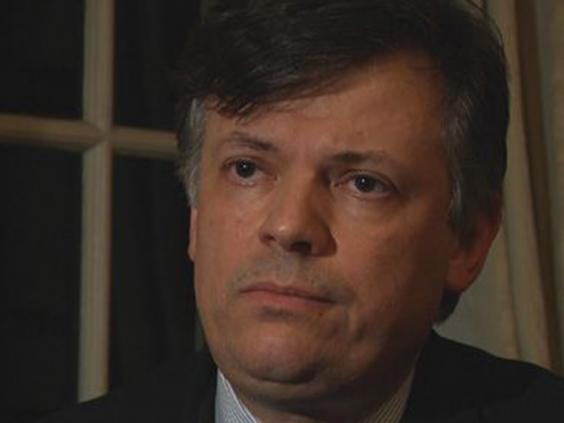 Naomi Oreskes, professor of the history of science at Harvard University, told The Independent: "Having a doubt-monger like this heading an academic institute is a terrifying and depressing thing."
Dr Constable is director of the Renewable Energy Foundation (REF), a charity that claims to be "promoting sustainable development for the benefit of the public by means of energy conservation and the use of renewable energy" – but which critics say is a front for climate scepticism.
The REF, which insists it is independent, has never revealed the sources of its funding despite repeated allegations that it is financed by fossil fuel interests. "I suspect that Buckingham's new energy institute will mainly churn out propaganda against renewable energy, rather than carry out robust academic research," said Bob Ward, director of policy at the London School of Economics' Grantham Institute.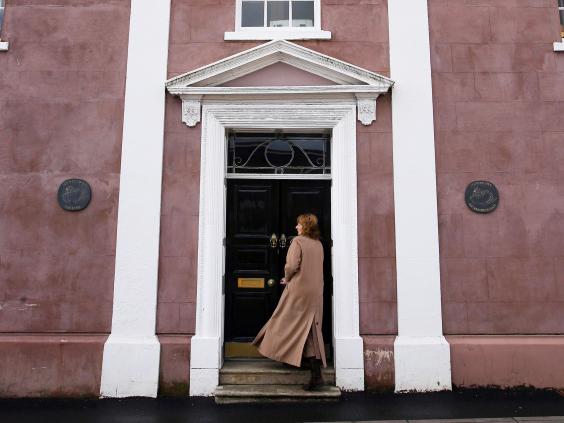 "John Constable is a campaigner and has a track record of making exaggerated claims about the costs and impacts of policies to promote onshore windfarms.
"If Buckingham wants to be taken seriously, it will need to be transparent about its funding, publish papers in peer-reviewed journals and take part in academic conferences," Mr Ward added.
Eco-friendly cities: in pictures
Eco-friendly cities: in pictures
1/10 1. Copenhagen, Denmark

55% of residents in the Danish capital cycle to work or school, and over 30% of public transport uses renewable fuel. The city is also aiming to be carbon-neutral by 2025.

Getty Images

2/10 2. Stockholm, Sweden

All trains in the Swedish capital run on renewable fuels, and buses run on a hybrid of ethanol and electricity. The city also has seven nature reserves which improve air quality.

Getty

3/10 3. Hamburg, Germany

The German city, which was the European Green Capital in 2011, uses 200,000 low-energy lamps across 400 public buildings. 3,000 hectares of state-owned parkland are also available for the million people who use them every week.

Getty Images

4/10 4. Vitoria-Gasteiz, Spain

There are over 130,000 trees and 90km of bicycle lanes in this northern city of Spain. Citizens also have access to 210 organic farming plots, and there is a public green space within 300 metres of every house.

5/10 5. Nantes, France

As the first city in France to re-introduce electric tramways, Nantes has set itself targets to reduce air pollution and carbon dioxide emissions. 15% of daily travels are undertaken on public transport, and only 11% of rubbish goes to landfill.

6/10 6. Bristol, UK

The birthplace of Banksy and this year's European Green Capital, Bristol employs around 9000 people in its low carbon economy initiative. Additionally, 34% of the city is made up of green and blue open spaces and homes have become 25% more efficient over the last decade.

Getty Images

7/10 7. Ljubljana, Slovenia

The Slovenian capital has a pedestrian-only city-centre and 94% of residents take part in the organic waste collection system. With over 190km of cycle paths and almost all residents living less than 300m from public transport, the city has promoted environmentally-friendly ways of travelling.

8/10 8. Oslo, Norway

The Norweigan capital has the world's most electric cars per capita, reducing emissions by 50% since 1991. With the aim to make public transport fossil fuel-free by 2020, the city's authority is making sure residents are as eco-friendly as possible.

Getty Images

9/10 9. Brussels, Belgium

Best known for its beer and chocolate, the city which is home to the European Parliament, reduced CO2 emissions by 13,000 tonnes between 2007 and 2009. By 2018, it hopes to have reduced car traffic by 20% from its 2001 level.

10/10 10. Nijmegen, Netherlands

Located on the River Waal, this lesser-known Dutch city fuels its buses with biogas and citizen participation is encouraged through multiple green initiatives. Around 14,000 homes are heated using a network of waste heat, and the city aims to be energy neutral by 2040.
Greenpeace UK chief scientist Doug Parr added: "If Buckingham's new energy institute has an approach to energy at all similar to REF's approach to renewable energy, then I fear for their students."
Professor Myles Allen, of the University of Oxford, criticised institutions such as the University of Buckingham and GWF for "spending so much time hunting for reasons not to worry about climate change at all that they have little energy left for a serious discussion about what to do about it".
Last night Dr Constable dismissed concerns about the independence of the new unit – to be called the Buckingham Energy Institute (BEI) – as "groundless" and said he would disclose all its funders when it launches formally.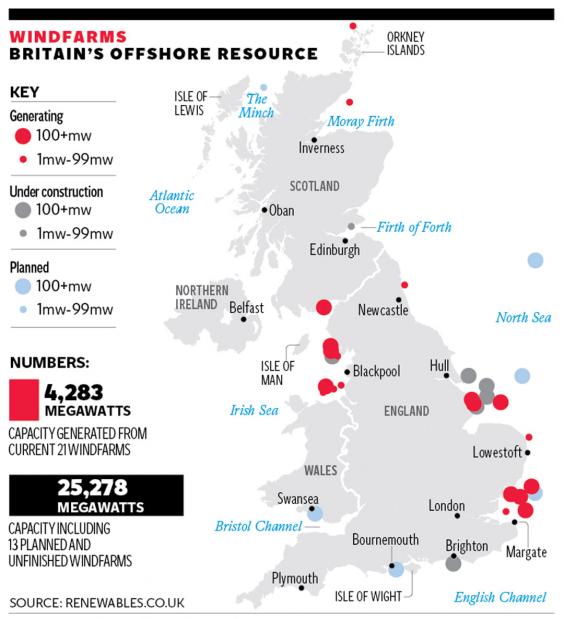 "The BEI will, as REF always did and does, take it as read that there is a strong case for reducing emissions as part of an insurance policy against climate change. The BEI will not be linked to 'climate scepticism' but it may well be critical of current energy policies," he told The Independent.
"Vested interests in the renewables sector... supported by ideologically dogmatic NGOs, are always keen to smear critics of climate policies with the accusation that they are 'sceptical with regard to climate change', but this is frequently untrue. It is certainly not correct in my own case," Dr Constable added.
He said the BEI would publish free, online databases with information notes for the public.
Critics of the University of Buckingham have regularly pointed to its ties with the Global Warming Foundation, a charity which has never revealed its funding source but has always insisted that it is independent. Last October the Charity Commission ruled that GWF had breached the rules on impartiality in its climate-change coverage.
The foundation's director, Benny Peiser, occasionally lectures at the University of Buckingham. The university has also awarded honorary degrees to GWF's founder Lord Lawson and Matt (Viscount) Ridley, a commentator and Conservative member of the House of Lords.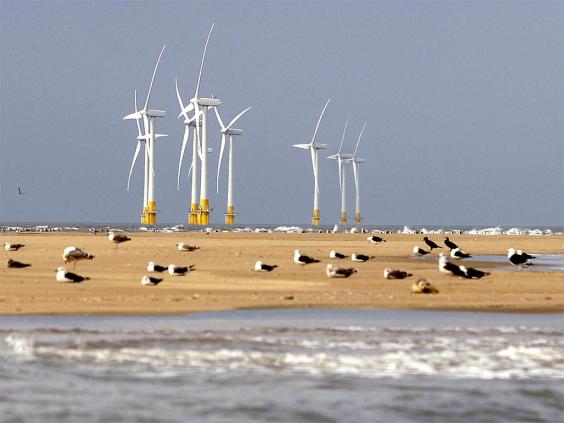 Viscount Ridley, who is a brother-in-law of the climate-sceptic Owen Paterson, the former Environment Secretary, has said there will be a "probable net benefit from climate change until towards the end of the century".
Terence Kealey provides another link. A member of GWF's academic advisory council, he was the University of Buckingham's vice chancellor for 13 years until he left last summer.
John Drew, Dean of Humanities at Buckingham, dismissed any suggestions that the university cultivated contacts with climate sceptics.
"We have really quite a large number of honorary graduates, who are distinguished in their fields, as are Nigel Lawson and Matt Ridley. Earlier this month we conferred an honorary MA on Bernie Marsden, a local resident and former [heavy metal band] Whitesnake lead guitarist," Dr Drew said.
Profile: Dr John Constable
He is a vociferous critic of the Government's energy policy. In a 2013 report for the Civitas think-tank he said a shift to renewables would mean "more people would be working for lower wages in the energy sector, energy costs would rise, the economy would stagnate, and there would be a significant decline in the standard of living".
Despite having these views, Dr Constable (below) is director of the Renewable Energy Foundation, a charity which claims to promote "sustainable development for the benefit of the public by means of energy conservation and the use of renewable energy" – although plenty of scientists question whether it is even independent, let alone an advocate of renewable energy.
Dr Constable says: "There is a strong case for reducing emissions as part of an insurance policy against climate change. However, the premium for that insurance policy must be affordable and proportional to the risk."
Reuse content