The seven-year-old British boy who fell to his death while on a family skiing holiday in the French Alps has been named locally as Carwyn Scott-Howell from Brecon in Wales.
Carwyn had been on a skiing holiday with his family in the resort of Flaine.
The boy had been skiing with his mother, brother and sister but is understood to have asked to ski the final run of the day by himself.
French police said Carwyn appeared to have become lost before falling 160 ft (49m) to his death.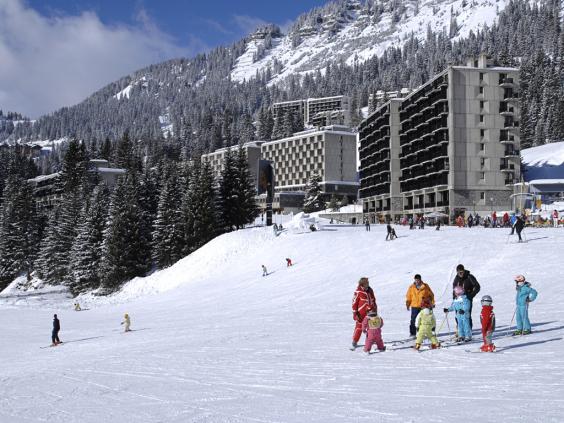 When Carwyn failed to make it to the bottom of the slopes his family raised the alarm and police began a three-and-a-half hour search that ended with the discovery of the boy's body.
Michel Ollagnon, an officer with the Bonneville mountain rescue service, told reporters the boy's body was spotted off his expected course by rescuers in a helicopter in the early evening.
Police chief Patrick Poirot, the head of the mountain rescue division in the nearby town of Annecy, told the Daily Mirror: "Specialists are at the scene to try and determine exactly what happened and understand every element that led to this tragedy.
"Hypothetically we think that after losing his parents, the little boy didn't know where to go and skied in the wrong direction.
"He's just seven-years-old. He left the marked ski slope and probably skied to the top of a cliff. He then stopped, removed his skis, walked a little way and then fell. He fell 50 metres."
Carwyn's family run a farm and a holiday cottage business. Relatives who had been looking after the guests and the farms animals were too upset to comment, the BBC reported. 
A Foreign Office spokeswoman said: "We can confirm the death of a British national in Flaine, France, on April 10.
"We are providing consular assistance to the family at this difficult time."
Additional reporting by PA
Reuse content