A much-loved west London figure renowned for sleeping in her car has died after being hit by a lorry.
Anne Naysmith, known locally as The Car Lady of Chiswick, slept rough in her car for 26 years, and more recently on a patch of ground near Stamford Brook Underground Station.
Ms Naysmith was a talented concert pianist, playing at prestigious venues including Wigmore Hall and St-Martin-in-the Fields, according to an obituary published in the Daily Telegraph newspaper.
She lost her home in Prebend Gardens, Chiswick, in 1977, initially sleeping in her car as a form of protest at her eviction, refusing any charity or attempts to rehouse her.
Ms Naysmith, 77, of no fixed address, was pronounced dead by paramedics at the scene of a crash on Chiswick High Road, a statement from the Metropolitan Police said.
Her car and home, a blue Ford Consul, was towed away by the local council in 2002, an act which sparked local opposition, according to a profile of Ms Naysmith in the Guardian newspaper from the time.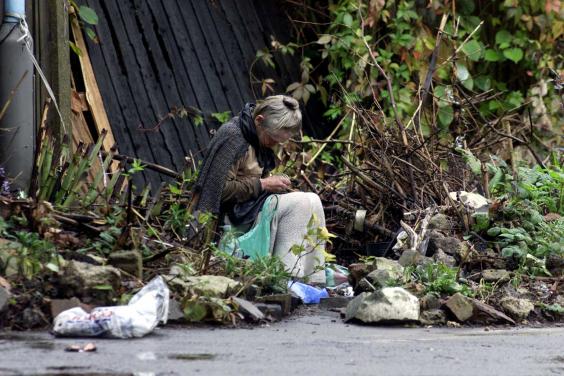 A replacement car, sourced by neighbours for her, was quickly vandalised.
For the last 13 years since her car's removal Ms Maysmith moved between the back alley of a local Italian restaurant, the boiler room at Charing Cross Hospital, and a small garden behind Stamford Brook Tube station, according to the Daily Mail.
Ms Naysmith led an active life, attending evensong at St Nicholas Church in Chiswick, watching cricket at Chiswick Cricket Club, and local court cases from the public gallery.
Chiswick councillor John Todd told the ChiswickW4 blog: "She was always polite, informed and charming in every sense. Her written submissions were masterful too.
"She politely declined all offers of help which included housing, getting a freedom bus pass and other matters.
"Why she chose to adopt such a harsh life style is unclear - but she never moaned or criticised. She never sought any form of help either. I saw her all over London."
Reuse content