Mohammed Moor rarely lets his 11-year-old son out of his sight these days. He escorts him from his Cardiff school to his boxing and football clubs, then back home. It has nothing to do with parental concerns about bullying or crime. The fear that haunts this father is radicalisation.
The reason for that concern was brought home in the startlingly modern form of a high-definition video this week showing one of Mr Moor's neighbours - would-be medical student Nasser Muthana - urging fellow British Muslims to follow in his footsteps and travel to Syria and Iraq to fight with the hardcore extremists of the Islamic State in Iraq and the Levant (Isis).
In the Butetown area of the Welsh capital where Nasser, 20, grew up along with his 17-year-old brother Aseel, who has also travelled to Syria, there was apprehension and anger that the slick Isis propaganda film had created the impression that this compact Muslim community barely 10 minutes' walk from the National Assembly has become one of Britain's most prolific exporters of Islamist extremism.
The video also featured Reyaad Khan, 20, a school friend of Nasser's who grew up in the same street as one of three Cardiff men who were jailed in 2012 for plotting to bomb the London Stock Exchange and discussing a "Mumbai-style" atrocity in Britain.
Mr Moor, 38, a taxi driver, said: "Yes, there is concern about what is turning these young men to act in this way. We are very vigilant as a community; if I see someone who I think is holding these views then I will confront them. They are foolish.
"I am very careful with my son. I don't let him out of my sight. He is only 11 years old but he is beginning to understand ideas about religion and I want him learn the true Islam, a religion of peace.
"We are ordinary people, we want for our children what every parent wants; the opportunity for them to do well. What we don't want is the lack of opportunity that creates an audience for these videos."
Cardiff's Muslim community, founded by Yemeni and Somali sailors who crewed British cargo ships, is one of Britain's oldest. As Mr Moor, a third-generation Welshman whose grandfather arrived in Cardiff in the 1930s as a Somali crewman, put it: "I'm more Welsh than some of our elected representatives."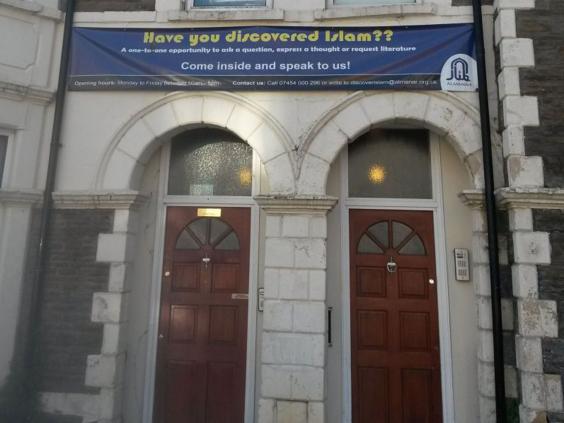 But the question on many lips last week was whether the Welsh capital has a particular problem with radicalisation after a catalogue of incidents in recent years.
Incidents over the last three years include two Cardiff teenagers being deported from Kenya over suspected links to Somali militants, the conviction of a Cardiff man for posting terrorist publications on Facebook and the breaking up of a meeting of suspected extremists in a community centre by police.
The head of counter-terrorism in Wales yesterday denied that police were failing to combat radicalisation after criticism from Ahmed Muthana, the father of Nasser and Aseel, who has publicly disowned his sons, said that officers had failed to win the trust of the Muslim community.
Assistant Chief Constable Nikki Holland, of South Wales Police, told BBC News: "We're talking about a couple of men; people realise the police can't keep a hold of everybody, but the police are doing the best job they can. We can only work with our partners and the community to prevent radicalisation."
Community leaders conceded there was a problem with fundamentalism in Cardiff. Sheikh Zane Abdo, an imam at the South Wales Islamic Centre, said the issue was "obvious" and echoed concern that the Muthana brothers and others had been "groomed" by individuals outside the city's mosques.
Others argue strongly nonetheless that Cardiff has been unfairly singled out and the influences drawing its young men with university places and sincere beliefs to wield AK-47s in the killing fields of Syria are at work across Britain.
Researchers said a corrosive cocktail, ranging from anger at problems such as racism and discrimination to the dissemination of extreme, violent Salafist sermons and exhortations over the internet and in person, is eating away at the ability of some young Muslims to identity with Britain and making a doctrine of jihad – with its carefully-honed image of adventure and brotherhood - alluring.
Dr Suraj Lakhani, who recently completed a doctorate at Cardiff University on radicalisation, said: "There is no one single path to radicalisation. The internet is becoming more and more important but that doesn't mean there isn't also face-to-face contact. These people who are very committed and seeking to radicalise want to stay under the radar and away from prying eyes. They do so because they know if they put their heads over the parapet it is likely they will be reported from within the community."
On the streets of Butetown, a collection of 1950s housing terraces abutting Cardiff's regenerated docks, women in chadors go about their business passing a striking mural quoting Land of the Fathers, the Welsh national anthem with the opening line: "The land of my fathers, the land of my choice."
Ibrahim Khan, 57, an electrical engineer and fourth generation Welshman, pointed at the mural. He said: "This is precisely correct - land of my fathers and my choice. Here, some children are making different, bad choices. They should see the words on this wall and feel they apply to them too."