More than 50 magistrates are understood to have resigned from the bench in recent weeks amid an extraordinary judicial revolt against new court charges which critics claim encourage innocent people to plead guilty.
Pressure to reform the criminal courts charge, which was introduced earlier this year, has increased as more cases emerge of impoverished people being forced to pay hundreds of pounds for minor offences – in addition to any fines.
A Crown Court judge and Britain's most senior criminal barrister have now joined those voicing opposition to the charge, which they say is "extremely unfair" and could "trigger more crime" when applied to the poorest in society by forcing them to steal to cover the cost of the penalty.
The Independent can reveal that defendants recently required to pay the charge include a man from Sunderland who threw himself in front of an off-duty policeman's car in a suicide attempt.
He had been waiting for a lorry to take his life, but when none came along he jumped in front of a car and ended up in court for causing criminal damage to the vehicle. Gavin Lee, 26, was forced by Sunderland magistrates' court to pay a £180 court charge – as well as £425 in insurance excess for the driver's Mercedes. Lee, who had no previous convictions, was also charged for possessing drugs.
The new levy was introduced by the former Justice Secretary, Chris Grayling, to make criminals pay for the upkeep of the courts. Campaigners hope that his successor, Michael Gove, will consider ditching or reforming the measure as evidence grows that it unfairly penalises those whose crimes are motivated by poverty.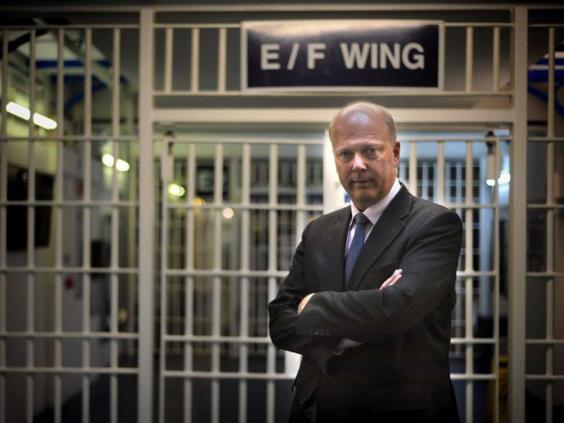 The charge can be up to 10 times higher if someone is found guilty after pleading innocence, which magistrates say is undermining the justice system by encouraging innocent but impoverished defendants to plead guilty.
The number of magistrates to resign over the policy is now estimated to have exceeded 50, sources at the Magistrates' Association told The Independent. Richard Monkhouse, chairman of the association, said: "It is deeply worrying that we're losing such numbers of experienced magistrates."
He added: "The issue has caused a level of concern among our members that I have not seen before and they tell us that it is about fairness. They're reporting a clear influence on pleas with the very strong temptation for defendants to plead guilty to avoid a higher charge.
"When coupled with the fact we do not believe the vast majority of charges will ever be recovered because your average defendant can never pay, we're reiterating our call for the Lord Chancellor to grant an urgent review and to give magistrates discretion on its case-by-case application, including means testing."
The charge is not means-tested or adjusted according to the seriousness of the crime. In the magistrates' court it is fixed at £150 if someone pleads guilty, but it can rise to £1,000 if they are found guilty. For homeless and poor people who are caught shoplifting it now means the courts are forced to impose the charge which is often more than 100 times the value of what they took.
A Crown Court judge has become the most senior judicial figure to join the backlash  – expressing his dismay at having to levy the "extremely unfair" charge.
Judge Christopher Harvey Clark, QC, was forced to impose a £900 charge on a defendant who pleaded guilty to an offence after his case was sent to the Crown Court.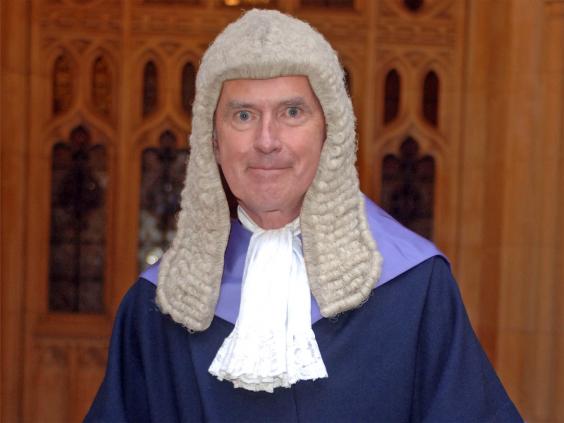 Speaking in Truro Crown Court last month, Judge Clark said: "The charge has no bearing on your ability to pay. It is totally inappropriate for people of no means to have to pay this charge. It happens to be Government policy but as an independent judge I regard it as extremely unfair and, although I have to impose it, I do so with immense reluctance."
Frances Crook, chief executive of the Howard League for Penal Reform, who has been campaigning to scrap the charge, says the charity's  monitoring of it has highlighted the triviality of many cases coming to court. "It's like walking into Dickens," she said. "Why is someone in court who's homeless and stolen a can of Fosters? Why were they even arrested in the first place? What we're getting is a picture of total dysfunction in the courts, of criminalising poverty, mental health and homelessness."
Mark Fenhalls QC, chairman of the Criminal Bar Association, which represents barristers, said: "The criminal courts charge is deeply unjust. Magistrates and judges should be allowed to set any court charge according to the individual's means. Judges can and should be trusted to make the right decision.
"Disproportionate court charges may prevent rehabilitation and trigger yet more crime. Those who can't pay the charges may end up in jail for defaulting while others may be driven to commit further offences. There are fairer ways of making the courts pay for themselves than by squeezing money out of the poorest in society – many of whom may be suffering mental health problems."
A Ministry of Justice spokesman said: "It is right that convicted adult offenders who use our criminal courts should pay towards the cost of running them. The introduction of this charge makes it possible to recover some of the costs of the criminal courts from these offenders, therefore reducing the burden on taxpayers.
"Instalment payments can be set up if a defendant's means do not allow prompt payment in full."
Paying the penalty: Court charges
• Gavin Lee, 26, had to pay the Criminal Courts Charge after jumping in front of an off-duty policeman's car in a suicide attempt. Sunderland Magistrates Court imposed a £180 charge and £425 insurance excess for the officer's car.
• Homeless Thomas Dickinson, 77, received a £150 charge for stealing groceries from Aldi in Derby; a conditional discharge and a £15 victim surcharge by Southern Derbyshire Magistrates' Court.
• Janis Locmelis, 30, from Lincoln, had to pay a total of £549.56 after stealing £9.78 worth of wine and fish. It included a £300 charge and £249.56 in fines and costs.
• Homeless Daniel Louranco Leitao, 20, from Maidenhead was ordered to pay £250 for possessing a small amount of cannabis. He was given a £180 charge; a £60 fine for having a Class B drug; a £20 victim surcharge and £50 costs.