A £25bn deal to build Britain's first new nuclear power plant in a quarter of a century is set to be signed with weeks.
Ministers in the Department of Energy and Climate Change (DECC) are understood to have reached final agreement with the French energy company EDF, that will develop Hinkley Point C, and are ready to give the green light to the project after Parliament's summer recess.
The contract is expected to be formally signed by David Cameron when China's President Xi Jinping visits the UK in October. Two Chinese companies are providing 40 per cent of investment costs for the controversial project and Beijing is keen to secure a greater stake in further nuclear power plants.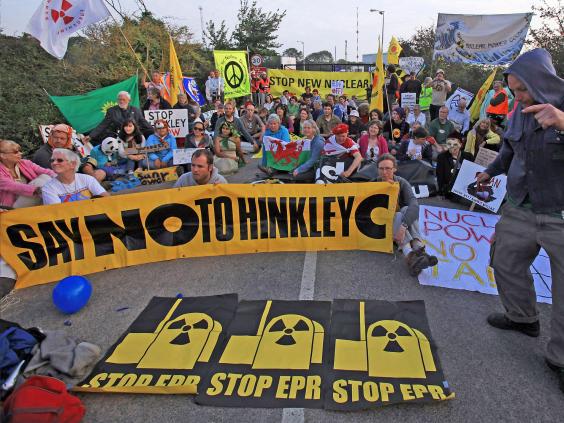 But while the long-delayed deal will be welcomed by business, Hinkley has faced growing criticism from energy experts who are questioning the ballooning costs of the electricity it will generate.
The Independent revealed the DECC has already paid the London law firm Slaughter and May more than £1.3m for its role in negotiating the final contract for the construction of the reactor.
Analysts at HSBC said in a report published over the weekend that Hinkley was "becoming harder to justify".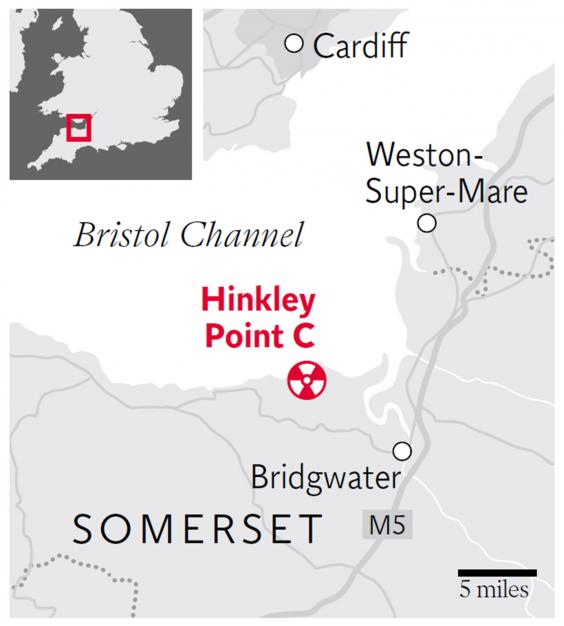 Under the deal EDF and China General Nuclear will be responsible for any cost overruns in the construction of the plant, which will eventually meet seven per cent of Britain's electricity needs.
However once it is in operation the Government has agreed to pay £92.50 per megawatt hour (Mwh) of electricity generated for the 35 years of the contract. This is well above the current wholesale price of electricity, which is around £50 per megawatt hour.
A senior government source said: "Nuclear is an important part of our future energy mix. In the next few years we are going to have to decommission six out of eight of our existing nuclear power plants and we need to replace that capacity.
"We are now on verge of signing the contracts with Hinkley and we believe that will unlock further nuclear investment which in turn will reduce costs to consumers."
Sources at EDF confirmed it expected to see contracts signed in the early autumn.
Reuse content