The North-South divide has widened significantly in the past decade, with Southern English cities driving the economic recovery while many in the North lose jobs and stagnate, a report reveals.
For every 12 new private sector jobs created in cities in the South of England over the past 10 years, one private sector job has disappeared in the rest of Britain.
One city in the North-east – Sunderland – actually saw its population decline by 4,000 over the period of the study.
The stark findings of today's Centre for Cities report expose the extent to which much of the UK has been "left behind" in recent years, as London and its surrounding counties suck in wealth, jobs, and young talent.
They will increase pressure on all the major parties to spur growth by fast-tracking plans to boost infrastructure – such as the HS2 high-speed rail line – and by devolving more power to Northern cities via directly elected "metro mayors".
The Growth Gap: best and worst performing cities
The Growth Gap: best and worst performing cities
1/17 BOTTOM 10 JOBS GROWTH Burnley

-4.7% growth (-3,200 jobs)

2/17 BOTTOM 10 JOBS GROWTH Wigan

-5.7% growth (-5,800 jobs)

3/17 BOTTOM 10 JOBS GROWTH Swindon

-6.5% growth (-7,100 jobs)

4/17 BOTTOM 10 JOBS GROWTH Huddersfield

-6.7% growth (-10,700 jobs)

GETTY/Photofusion/Universal Images Group

5/17 BOTTOM 10 JOBS GROWTH Grimsby

-7.3% growth (-5,000 jobs)

Bethany Clarke/Getty Images

6/17 BOTTOM 10 JOBS GROWTH Hull

-7.9% growth (-10,000 jobs)

7/17 BOTTOM 10 JOBS GROWTH Newport

-8.6% growth (-6,500 jobs)

8/17 BOTTOM 10 JOBS GROWTH Blackpool

-10.9% growth (-14,500 jobs)

Christopher Furlong/Getty Images

9/17 BOTTOM 10 JOBS GROWTH Rochdale

-12.2% growth (-9,300 jobs)

Getty Images

10/17 BOTTOM 10 JOBS GROWTH Gloucester

-12.6% growth (-8,100 jobs)

Getty Images

11/17 TOP 10 JOBS GROWTH London

+17.1% growth (+769,500 jobs)

Sean Gallup/Getty Images

12/17 TOP 10 JOBS GROWTH Brighton

+11.1% growth (+15,100 jobs)

Getty

13/17 TOP 10 JOBS GROWTH Bournemouth

+10.0% growth (+15,500 jobs)

14/17 TOP 10 JOBS GROWTH Portsmouth

+9.2% growth (+18,800 jobs)

Alamy

15/17 TOP 10 JOBS GROWTH Coventry

+8.4% growth (+11,800 jobs)

16/17 TOP 10 JOBS GROWTH Aberdeen

+7.9% growth (+13,300 jobs)

Getty Images

17/17 TOP 10 JOBS GROWTH Nottingham

+7.7% growth (+21,400 jobs)

Getty Images
George Osborne has pledged to build a "Northern powerhouse" in the region's towns and cities – a reflection of Conservative nervousness about its electoral frailty in the region. The Tories hold zero seats in major Northern urban centres such as Manchester, Liverpool, Leeds, Sheffield, and Tyneside.
The report, Cities Outlook 2015, reveals that jobs in London increased by more than 17 per cent between 2004 and 2013. The South and East of England enjoyed all the indicators of good economic health, including rising employment, a growth in skilled jobs, and an expanding population.
In comparison, Blackpool and Rochdale saw jobs fall by about 10 per cent. Seven of the 10 cities with the lowest jobs growth were in the North of England, alongside Newport, Gloucester and Swindon.
"I don't know how I would advise a school leaver or graduate from a Northern city looking for a job, but you can look at the choices people are making," said the report's author Paul Swinney, chief economist of Centre for Cities.
"There is a big movement of young professionals from the cities in the North to cities in the South, particularly London. That is a sign not only of the success Southern cities have had in creating jobs, but also the breadth of choice."
The report compared employment statistics in all 64 cities in 2004 to 2013. During this period the economy initially expanded, before plunging into recession during the financial crisis. Most areas are now growing again.
By the end of the period, the number of job opportunities was up 12.4 per cent on average in the 21 cities in the South-west, South-east and Eastern regions of England.
But in 43 cities in the rest of the UK, employment opportunities had barely improved at all. They were up by a sluggish 0.9 per cent.  "This means that between 2004 and 2013, for every 12 net additional jobs created in cities in the South, one was created in cities elsewhere in Britain," the report points out.
The gap would have been even greater but for the fact that jobs in public bodies such as local councils, schools, the NHS and branches of central government are fairly evenly spread over the country.
If only private sector jobs are analysed, the different becomes even starker, because the number of these positions in cities in the South grew by 12.6 per cent, while they actually fell by an average of 1.1 per cent elsewhere.
This means that for every 12 private sector jobs created in the South, one was lost in the rest of the UK.
In the 1980s, it was feared that Britain's big cities might be in permanent decay as everyone but the poorest moved out into the countryside or smaller towns. Overall, the report demonstrates that this never happened. Whilst the 64 big cities occupy less than a tenth of the UK's total area, they contain more than half the UK's population, and almost three-quarters of the high-skilled jobs.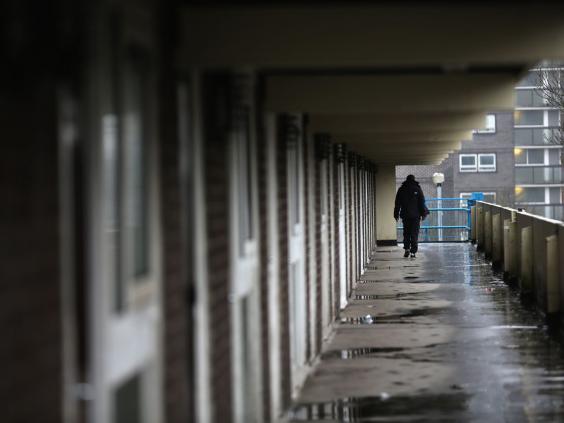 In 63 out of 64, the population increased in the 10 years to the end of 2013.
Only Sunderland, whose population fell by 4,000, or 1.4 per cent, conformed to the 1980s stereotype of the shrinking city.
But again there was marked difference between North and South. London's population grew in 10 years by 1,088,440, or 12.6 per cent.
Five Southern English cities – Milton Keynes, Peterborough, Swindon, Luton and Cambridge – grew even faster than London, proportionately to their size. Milton Keynes's population went up by 16.5 per cent, making it the fastest growing city in the UK.
But in the North, the populations of Blackpool, Burnley, Grimsby and Middlesbrough all grew by less than one per cent.
Labour claimed that the figures show a failure in government policy. "The Tory-led Government came to office promising to rebalance the economy, but instead we've seen too many parts of Britain held back.
"The next Labour government will push power away from Whitehall and give city and county regions and local areas the powers they need to boost local growth," Chuka Umunna, the shadow Business Secretary, promised.
But a Downing Street spokesman pointed out that the statistics are a year old and that 2014 was another year of economic growth. He also emphasised that government policies such as devolving power to local councils, the creation of a directly elected mayor for Greater Manchester, and the development of the HS2 rail link should all help close the economic gap.
"We're very optimistic about the opportunities that lie ahead for great cities of the North. The Government is working very hard for the North – rather than trying to talk it down," he said.
Greg Clark, the cities minister, said: "Since 2010, more than 60 per cent of the rise in employment has taken place outside London and the South-east.
"We know there is more to do and that's why we have committed a further £7bn to the North of England."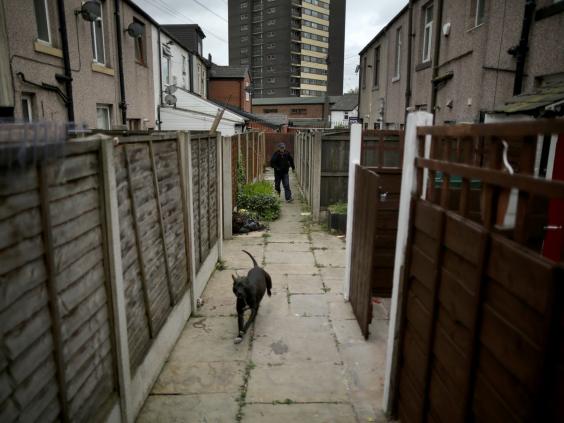 Rochdale: Time to regenerate
It was once the home of a thriving cotton industry, as well as the Rochdale Pioneers who spawned the co-operative movement.
But as the mills closed and its manufacturing base shrivelled, Rochdale has been in a steady state of decline. It was one of the worst-hit towns after the financial crash, with an estimated one-third of shops pulling down their shutters in 2009. According to today's Centre for Cities report, it suffered the second-steepest jobs decline of any British city between 2004 and 2013, losing 9,300 jobs.
During the general election campaign in 2010, Rochdale was catapulted into the news when the Prime Minister at the time, Gordon Brown, branded Gillian Duffy a "bigoted woman" unaware that his microphone was still on. Since then, revelations about sex-grooming gangs in the city brought more bad publicity.
Nonetheless, the town is fighting back. It is chasing inward investment and tourists, and seeking to prevent a brain drain of the skilled and ambitious. The town's Kingsway and Crown business parks are considered a prime location for hi-tech businesses and distribution centres – and have already attracted overseas firms – with the M62 on its doorstep and a new tram link to central Manchester. 
The council says Rochdale is undergoing a "multimillion-pound regeneration programme [to] transform the town centre in the coming years". 
Kunal Dutta
Reuse content