Driverless cars are being officially trialled on UK roads for the first time today as the Government considers changes to the Highway Code to allow them to be used by the public.
By 2030, the technology is expected to reach a level of safety and sophistication to allow all drivers to effectively become passengers as cars take over, being able to work, talk to friends or entertain themselves on the internet as they are driven around.
Ministers will be in Greenwich, London, to see Gateway's self-driving passenger shuttles in action today, while autonomous Lutz "pods" will be going around public areas in Milton Keynes and Coventry.
The BAE Wildcat, a modified military jeep developed by the aerospace company, will be trialled in Bristol.
Claire Perry, the Transport Minister, said: "Driverless cars are the future. I want Britain to be at the forefront of this exciting new development, to embrace a technology that could transform our roads and open up a brand new route for global investment.
"These are still early days but today is an important step."
In pictures: Artificial intelligence through history
In pictures: Artificial intelligence through history
1/7 Boston Dynamics

Boston Dynamics describes itself as 'building dynamic robots and software for human simulation'. It has created robots for DARPA, the US' military research company

2/7 Google's self-driving cars

Google has been using similar technology to build self-driving cars, and has been pushing for legislation to allow them on the roads

3/7 DARPA Urban Challenge

The DARPA Urban Challenge, set up by the US Department of Defense, challenges driverless cars to navigate a 60 mile course in an urban environment that simulates guerilla warfare

4/7 Deep Blue beats Kasparov

Deep Blue, a computer created by IBM, won a match against world champion Garry Kasparov in 1997. The computer could evaluate 200 million positions per second, and Kasparov accused it of cheating after the match was finished

5/7 Watson wins Jeopardy

Another computer created by IBM, Watson, beat two champions of US TV series Jeopardy at their own game in 2011

6/7 Apple's Siri

Apple's virtual assistant for iPhone, Siri, uses artificial intelligence technology to anticipate users' needs and give cheeky reactions

7/7 Kinect

Xbox's Kinect uses artificial intelligence to predict where players are likely to go, an track their movement more accurately
The Government is pushing for the UK to become a world leader in the technology, which is being spearheaded by Google and some of the biggest vehicle manufacturers in the world.
Showing off its prototype at the International CES technology show in Las Vegas last month, BMW demonstrated a new valet service that can summon your car to you by using a smartwatch to "call" it.
Audi's own autonomous car drove itself from San Francisco to the event in Nevada, more than 500 miles away, while Mercedes and other companies are also trialling new cars.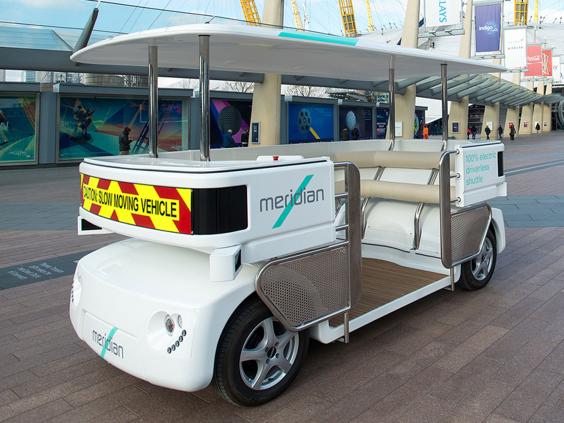 Google has been testing its own driverless car for years around its headquarters in Mountain View, California, and believes the technology could be mainstream and on the roads by 2020.
Cameras and sensors detect traffic and objects, plotting movements as the car moves, but current prototypes have had difficulty with bad weather, potholes, temporary traffic lights and recognising police officers or human signals.
Apple is rumoured to be entering the market itself after a car, registered to the company and mounted with a host of cameras, was stopped last week and taxi app Uber is conducting experiments.
The Government has put £19 million funding in into the current UK trials, which aim to boost British manufacturing.
Milton Keynes and Coventry are hosting the UK Autodrive programme involving Ford, Jaguar Land Rover and the engineering consultancy Arup, among others.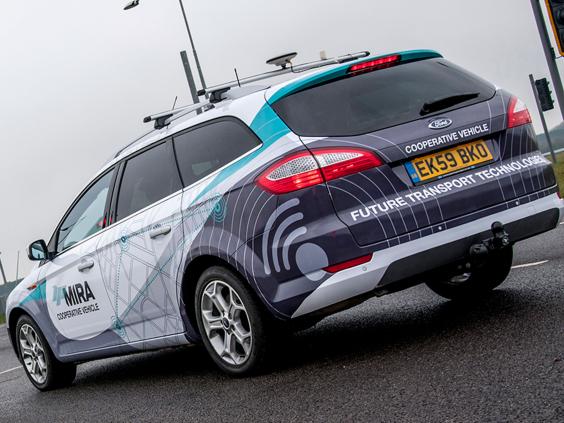 The Lutz Pathfinders will be going around Milton Keynes' pedestrianised streets. It uses 22 sensors  including panoramic cameras, laser imaging, and radar to build a virtual image of the world around it.
The Venturer consortium, which aims to investigate whether driverless cars can reduce congestion and make roads safer, is running tests in Bristol including on the public reaction and legal implications.
Greenwich is running the Gateway scheme, led by the Transport Research Laboratory consultancy with General Motors, the AA and RAC. It plans to carry out tests of automated passenger shuttle vehicles as well as autonomous valet parking for adapted cars.
People will be invited to use a self-drive car simulator that uses a realistic 3D model of the area to study how passengers in a driverless vehicle react to the experience.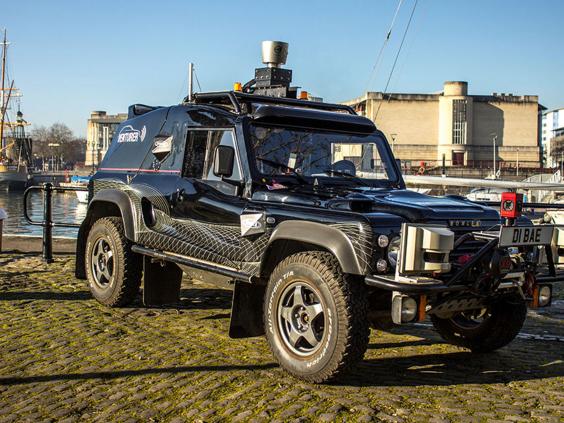 The wave of tests was enabled by a government review that revealed there is no legal barrier to the testing of automated vehicles on public roads.
But it could be some years before driverless cars are a common feature. First, the Government will publish a code of practice this spring for those wishing to test driverless vehicles on UK roads.
It will be summer 2017 before domestic regulations are reviewed and amended to accommodate the new technology and international regulations are not likely to be amended until the end of 2018.
Domestic changes could see alterations to the MOT test and also a possible revision of the Highway Code.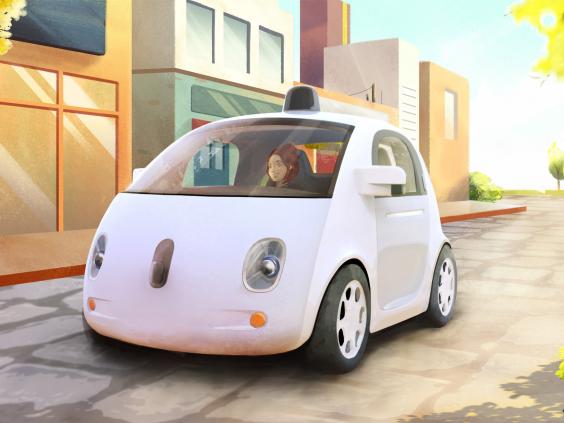 One of several murky areas lies around the issue of criminal and civil liability in the event of a driverless vehicle being in a collision.
In addition, the Government will consider whether a higher standard of "driving" should be demanded of automated vehicles than would be expected of a human driver.
Ms Perry admitted the project was "still in the early days" but said the new technology had the potential to be "a real game-changer".
The average driver in England spends 235 hours driving every year - the equivalent of six working weeks – but the new technology could mean people could get on with work or relax while in the car.
During the current trials, driverless cars will still have a fully-qualified driver ready to take control if necessary.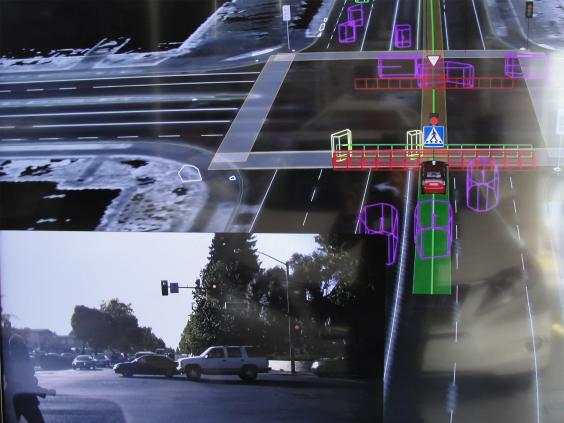 Vince Cable, the Business Secretary, said the UK was already at the "cutting edge" of car technology with electric vehicles in Sunderland and Formula One in the Midlands.
He predicted driverless cars could be a £900 billion industry by 2025.
RAC Foundation director Professor Stephen Glaister said it was important to get policy and regulations right, while AA president Edmund King said self-controlled cars could make driving "safer, easier and more efficient".
"However, the concept of handing control to a machine is so alien to many drivers that they will take a lot of convincing before they trust and accept it," he added.
Additional reporting by PA