They have become one of the most chilling symbols of the 21 century techno-wars but now unmanned aircraft, better known as drones, are being deployed in the battle to sell some of the world's most desirable real estate.
Images taken by the craft are being used to sell the 18th Century Firby Hall near Bedale in North Yorkshire, which is currently on the market for £4.6 million.
A drone has been commissioned by estate agents Strutt and Parker to take potential buyers on a guided video tour of the house and its 57 acre grounds.
A spokesman for the company said the craft was used because of the immensity of the property which was built by Colonel Thomas Coores, who on his return from fighting in the American War of Independence demolished much of the surrounding village to make way for the grade II listed hall.
"It gives people a feel of the vastness and beauty of the countryside," the spokesman said.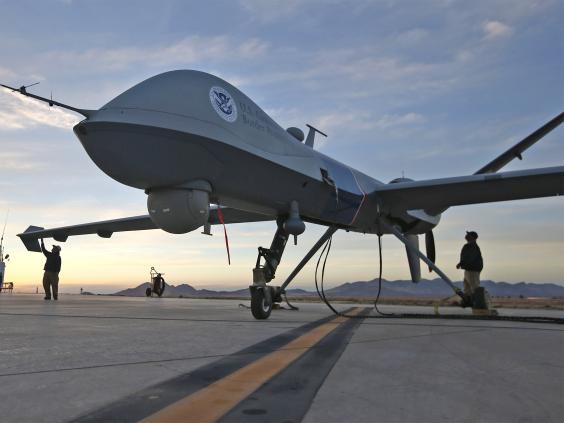 Drones have been used on covert missions by the US military in Pakistan and Afghanistan since 2004 with deadly effect. Their use has since spread to the commercial sector where they are cheaper than helicopters and routinely used in journalism, filmmaking and environmental assessment.
They have also been pressed into the service in the United States by real estate vendors seeking to give a property extra on-line profile. However, the Federal Aviation Authority recently ruled that the use of the aircraft was illegal.
In Britain however they can only be flown with the permission of the Civil Aviation Authority if operated close to people or built up areas.
Reuse content