A moving plea from a dying clergyman for assisted suicide to remain illegal has been sent to every member of the House of Lords by the Church of England as part of its campaign against a change in the law. Lord Falconer's Assisted Dying Bill, which would enable "competent, terminally ill" adults to receive help to end their life, is due to receive a reading in the Lords on Friday.
News of the moving personal plea came as it was revealed that Lord Carey, the former Archbishop of Canterbury, had changed his mind about the Bill and would be supporting it. Lord Carey said he had dropped his opposition "in the face of the reality of needless suffering".
Despite its former leader's change of mind, yesterday the Anglican church remained implacably opposed to the idea, with the current Archbishop, the Most Rev Justin Welby, describing the Falconer Bill as "mistaken and dangerous" and warning that elderly and severely disabled people would face pressure to end their lives if it were passed.
Anglicans are mobilising their forces to oppose the Bill with the Archbishop of York, John Sentamu, pressing the message of "choose life" in his speech to open the General Synod yesterday. "Life's object is the glory of God and we must not rob God of his glory," he said.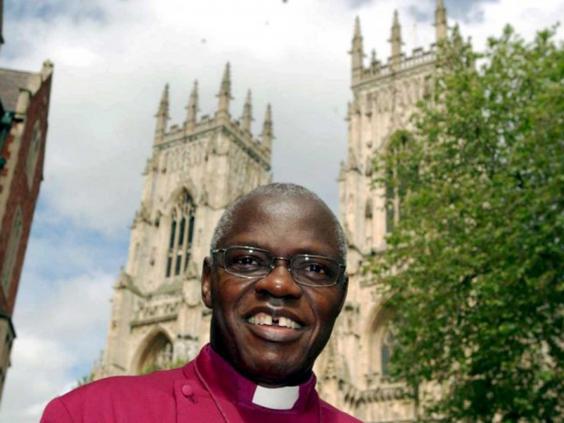 Meanwhile Desmond Tutu, one of the world's most eminent Anglicans, entered the debate last night by backing the right of the terminally ill to end their lives in dignity. Writing in The Observer, the retired archbishop, 82, said laws that prevent people being helped to die are an affront to those affected and their families. He also condemned the "disgraceful" treatment of his old friend Nelson Mandela, who was kept alive through numerous painful hospitalisations and forced to endure a photo stunt with politicians shortly before his death at 95.
The Anglican Church has also been working behind the scenes to influence the Lords' vote, using an emotive discussion of the issue by the Rev Christopher Jones, former chaplain of St Peter's College, Oxford, and adviser to the Archbishops' Council, written while he knew he was dying of cancer.
In his account, Mr Jones, who died in 2012, wrote that he had experienced "extreme stress and a sense of hopelessness" as it became clear his condition was terminal, and "might have been open to the option of ending my life by legal means, had these existed".
But since then, he had experienced renewed "energy and vitality beyond anything I could have expected, and I am enjoying life in this period of 'remission", he wrote.
"The legal prohibition of this course was immensely helpful in removing it as a live option, thus constraining me to respond to my situation more creatively and hopefully," he went on. "In hindsight, I now know that had I taken this course, I would have been denied the unexpected and joyful experience of being 'recalled to life' as I now am. In the light of my experience, it is of prime importance that the law should signal the priority of the preservation of life – not at all costs but as the default option...."
He warned that there was "great danger" in giving "decisive significance" to an ill patient's judgement at any one time as their feelings could change "drastically" and quickly.
"My experience has reinforced my conviction that the law prohibiting assisted suicide is an essential bulwark against well-meaning but unwarranted judgements about the value of life and the desirability of ending it in order to minimise or eliminate suffering," Mr Jones wrote. "In my view, suffering is inescapable in this situation, and ought not to be allowed to trump all other considerations, especially when palliative care is taken into account."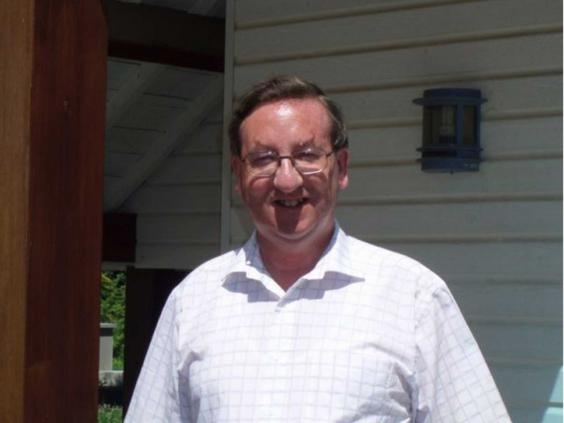 Under the 1961 Suicide Act, it remains a criminal offence carrying up to 14 years in jail to help to take someone's life. The Director of Public Prosecutions issued guidelines four years ago that made clear that anyone who assisted a loved one to die while "acting out of compassion" would be unlikely to be charged.
Supporters of Lord Falconer's Bill were boosted when Lord Carey wrote in a newspaper article that he now believed "those who are painfully dying should be allowed to choose the timing of their end if they want". "The fact is that I have changed my mind. The old philosophical certainties have collapsed in the face of the reality of needless suffering," he added.
He said the "deepest influence" on his change of heart had been Tony Nicklinson, who was paralysed from the neck down following a stroke. He lost a High Court case in 2012 in which he argued doctors should be allowed to end his life and died a few days later after refusing any food.
Mr Nicklinson's widow, Jane, told BBC Radio 5 Live that Lord Carey's switch was "huge". "I'm amazed actually and thrilled, because the Church has always been one of our greatest opponents," she said.
The Bishop of Carlisle, the Right Rev James Newcome, who speaks for the Anglican church on health, said: "I think we were surprised by both the content and the timing of the article, but recognise that actually, quite a lot of good things have come out of it, including that it has brought some of the issues to the forefront...." He urged Lord Falconer to withdraw his Bill so that the subject could be "discussed at length" by Royal Commission.
Lord Falconer said he did not believe this was "sensible or appropriate" option. "It is an unwise suggestion because it will take a very long time," he said.
Reuse content