A man has been tasered by police on an EasyJet plane at Gatwick after he reportedly tried to take two pieces of luggage on board and then refused to hand over his man bag.
The incident, leading to the man's arrest, happened on board an easyJet flight waiting to depart from Gatwick to Belfast at just after 8am.
Niall Copeland, a passenger on the plane said that the argument broke out when the man insisted on wearing his "man purse", according to the Daily Mail.
Man getting arrested on @easyJet flight home to #Belfast because he wants 2 pieces of hand luggage! I'll never mess with easyjet now!

— Niall Copeland (@NiallCopeland) August 20, 2015
Sussex Police said a 37-year-old man had been detained under the Mental Health Act.
A spokesman said: "Police officers were called to the easyJet flight shortly after 8am to reports of a passenger who was becoming increasingly abusive following a dispute over luggage.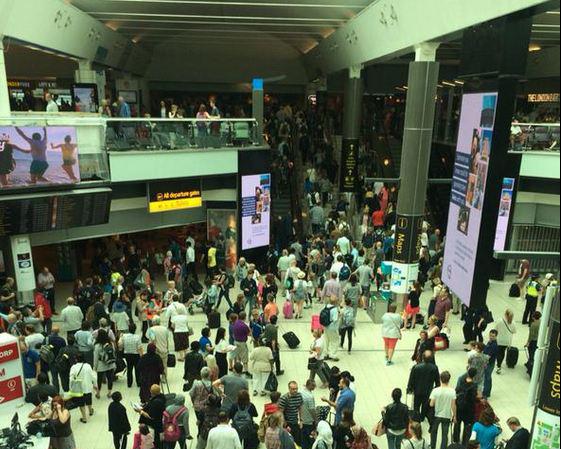 "A man has been arrested on suspicion of breach of the peace. The aircraft has been disembarked and police are taking statements from witnesses among the crew and passengers."
An easyJet spokeswoman said: "EasyJet can confirm that police boarded flight EZY831 from London Gatwick to Belfast on August 20 due to a passenger behaving disruptively.
"EasyJet's cabin crew are highly trained to assess and evaluate all situations and to act quickly and appropriately to ensure that the safety of the flight and other passengers is not compromised at any time.
"Whilst such incidents are rare we take them very seriously, do not tolerate abusive or threatening behaviour on board and always push for prosecution.
"The safety and well-being of passengers and crew is always easyJet's priority."
PA