Surging numbers of applications for British citizenship have been submitted by European Union nationals alarmed that a Brexit vote could jeopardise their status in this country, it has emerged.
A publisher of textbooks preparing candidates for citizenship tests said sales had quadrupled since it became clear that David Cameron would hold his promised EU membership referendum in June.
Red Squirrel Publishing said it sold 2,270 copies of its titles in January and 2,179 last month – compared with 570 in December – and has ordered an emergency reprint.
Immigration lawyers have warned that a Leave vote could leave some EU nationals without an automatic right to stay in Britain, meaning they would have to apply for a visa to continue living and working in this country.
The lawyers have urged people worried about their status to consider applying for a British passport. More than two million EU nationals are living in Britain, with Poles representing the largest group. There are  also increasing numbers from southern European nations such as Portugal, Spain and Greece.
Fears raised by EU migrants about the impact of Brexit include the threat of being ordered out of the country, losing reciprocal healthcare arrangements and facing long queues at border controls at ports and airports.
George Sandison, the managing editor of Red Squirrel, said the company was rushing through a reprint of its guides to meet the demand for copies. "The announcement of the referendum date has definitely brought home just how uncertain the future is," he said. "The process for obtaining British citizenship is time-consuming, so it is no surprise that people are suddenly looking to complete this process as quickly as possible."
UK news in pictures
UK news in pictures
1/35

Newly appointed as manager of the England football team, Sam Allardyce poses for a photograph with an England scarf

Martin Rickett/PA Wire

2/35

British Chancellor of the Exchequer Philip Hammond (R), and British Parliamentary Under Secretary of State for Transport and Minister for Aviation, Lord Tariq Ahmad (L), listen to London City Airport CEO Declan Collier, as they pass a British Airways aircraft during a tour of the airport in east London on July 27, 2016. The British government hailed a £344 million investment to expand London City Airport on Wednesday as evidence Britain was "open for business" despite its Brexit vote.

STEFAN ROUSSEAU/AFP/Getty Images

3/35

Labour leadership candidate Owen Smith speaks at a rally in London

REUTERS/Neil Hall

4/35

Police close a road close to RAF Marham in Norfolk, after a serviceman was threatened with a knife near to the base

Chris Radburn/PA Wire

5/35

Tour de France winner Chris Froome celebrates on the podium after the twenty-first and last stage of the Tour de France cycling race in Paris, France

AP Photo/Christophe Ena

6/35 19 July 2016

Merlin Entertainment's Talking Donkeys are put through their paces in preparation for three days of children's donkey rides, celebrating the start of the summer holidays in London

Mikael Buck

7/35 18 July 2016

David Barber, The Queen's Swan Marker, holds a cygnet, or young swan, during Swan Upping, the annual census of the swan population on the River Thames, in a week long exercise where unmarked mute swans are now counted - rather than eaten - in a tradition exercised by the British Crown for nearly 900 years, at Sunbury

REUTERS

8/35 18 July 2016

A 'Vote LEAVE' battle bus is re-branded outside the Houses of Parliament in Westminster by the environmental campaign group Greenpeace. The bus which was used during the European Union referendum campaign and had the statement "We send the EU £350 million a week let's fund our NHS instead" along the side was covered with thousands of questions for the new Prime Minister Theresa May and her government about what a 'Brexit' might mean for the environment

Getty Images

9/35 17 July 2016

US director Steven Spielberg poses as he arrives to attend the UK premiere of the film "The BFG" in Leicester Square

AFP/Getty Images

10/35 16 July 2016

A Raticate, a character from Pokemon Go, a mobile game that has become a global phenomenon, in front of the gates of Downing Street in London

Getty Images

11/35 16 July 2016

London landmark, The London Eye is illuminated in blue, white and red lights, resembling the colours of the French flag, as Britons express their solidarity following the deadly attack in the southern French city of Nice A gunman smashed a truck into a crowd of revellers celebrating Bastille Day in the French Riviera city of Nice, killing at least 84 people in what President Francois Hollande on Friday called a "terrorist" attack. / AFP / CHRIS J RATCLIFFE (Photo credit should read CHRIS J RATCLIFFE/AFP/Getty Images)

AFP/Getty Images

12/35 15 July 2016

Armed police outside the French Embassy in London, following the death of at least 84 people, including several children, after a terrorist drove a truck through crowds celebrating Bastille Day in Nice

PA

13/35 14 July 2016

Foreign Secretary Boris Johnson addresses staff inside the Foreign Office in London

PA

14/35 13 July 2016

New British Prime Minister Theresa May speaks to the media outside her official residence 10 Downing Street in London

AP

15/35 13 July 2016

David Cameron makes a speech outside 10 Downing Street in London, before leaving for Buckingham Palace for an audience with Queen Elizabeth II to formally resign as Prime Minister

PA

16/35 12 July 2016

Former Queen guitarist and campaigner Brian May poses with people dressed as Badgers during a photocall in London. The event was organised to 'urge' the government to abandon their planned Badger Cull which is to be rolled out in the Autumn

Getty Images

17/35 11 July 2016

Britain's new Conservative Party leader Theresa May speaks to members of the media at The St Stephen's entrance to the Palace of Westminster in London. Theresa May will become the prime minister who leads Britain's into Brexit talks after her only rival in the race to succeed David Cameron pulled out unexpectedly. May was left as the only contender standing after the withdrawal from the leadership race of Andrea Leadsom, who faced criticism for suggesting she was more qualified to be premier because she had children

AFP/Getty

18/35 11 July 2016

Stay Puft Marshmallow Man is seen on the concourse at Waterloo Station in London. Ghostbusters take over Waterloo Station as Stay Puft Marshmallow Man smashes through the concourse during the morning rush-hour

Getty Images for Sony Pictures

19/35 10 July 2016

Demonstrators from the Black Lives Matter movement march through central London, during a demonstration against the killing of black men by police in the US

AFP/Getty Images

20/35 10 July 2016

Members of the British Royal Air Force Aerobatic Team, the Red Arrows, perform ahead of the British Formula One Grand Prix at Silverstone motor racing circuit in Silverstone

AFP/Getty Images

21/35 9 July 2016

Jeremy Corbyn is escorted by police through enthusiastic crowds following his appearance at the 132nd Durham Miners Gala

Getty Images

22/35 8 July 2016

To mark exactly one month until Olympic Games and celebrate Usain Bolt's 9.58 second 100m world record, Virgin Media has created an ambitious installation which transformed the River Thames into a 100m-long video screen, while the Eye itself became a giant stopwatch counting down Bolt's time. Viewers within the London Eye were able to witness Bolt's record-breaking speed, thanks to a 100m-long, floating screen stationed on the river beneath

23/35 7 July 2016

Home Secretary Theresa May makes a statement outside the Palace of Westminste, after she won 199 votes for the Conservative leadership

PA

24/35 6 July 2016

Relatives of military personnel killed during the Iraq War talk at a news conference after listening to Sir John Chilcot present The Iraq Inquiry Report at the Queen Elizabeth II Centre in Westminster

Getty

25/35 6 July 2016

Protesters dressed as former British prime minister Tony Blair hold a demonstration outside the Queen Elizabeth II Conference Centre as they wait for the release of the Chilcot Inquiry in London

EPA

26/35 6 July 2016

Former Prime Minister Tony Blair responds to the Chilcot report

Getty Images

27/35 5 July 2016

Participants march in London as teachers across England stage a 24-hour strike in a long-running dispute with the Government over the "underfunding" of schools

28/35 4 July 2016

A remarkable twelve metre sand sculpture has been unveiled on the coast of Cornwall's Porthminster Beach to celebrate the 10th annual Barefoot Wine Beach Rescue Project globally. In a bid to inspire the nation to keep Britain's beaches 'barefoot friendly', the spectacular artwork has been created as part of the first ever World Beach Rescue Day (WBRD), a global initiative launching on 9 July pioneered by champions of cleaner beaches, Barefoot Wine

29/35 3 July 2016

British Conservative party leadership candidate Andrea Leadsom arrives at the BBC television centre in London to appear on "The Andrew Marr Show" in London

AFP/Getty Images

30/35 2 July 2016

Tens of thousands of people march through central London in a 'March For Europe Event'. The march is in protest at the result of the EU referendum

Getty Images

31/35 1 July 2016

Demonstrators chant as they wave underwear and placards with the words "Liar Liar Pants On Fire" written on them outside the home of former London Mayor Boris Johnson

Getty Images

32/35 30 June 2016

Justice Secretary and leading Brexit campaigner Michael Gove leaves his home in Kensington before announcing his intention to run to be the next Conservative Party leader and UK prime minister

Getty Images

33/35 29 June 2016

Spectators with umbrellas struggle against strong wind as stormy weather delays play at Wimbledon

REUTERS

34/35 28 June 2016

A couple kiss outside the Houses of Parliament during a protest aimed at showing London's solidarity with the European Union following the recent EU referendum

REUTERS

35/35 28 June 2016

Queen Elizabeth II & Prince Philip, Duke Of Edinburgh attend the unveiling of the Robert Quigg VC memorial statue in Bushmills village, Northern Ireland

Getty Images
Hayk Sayadyan, an immigration specialist at Gulbenkian Andonian Solicitors in London, said anxiety over the UK's future in the EU was among the factors behind a surge in citizenship applications. 
"People prefer stability," he said. "Inevitably, the uncertainty that is entailed in this vote carries a degree of discomfort and concern for people."
To qualify for permanent residency or a UK passport, candidates have to score 75 per cent in questions covering British history, culture, law and government. They  also have to have lived in this country for at least five years, and pass an English language test.
Meanwhile, Ireland's Department of Foreign Affairs disclosed last week that the number of people born in England, Scotland or Wales applying for passports on the grounds of family links increased sharply last year. It recorded a 33 per cent rise in applications from people with an Irish-born grandparent and an 11 per cent rise from people with an Irish-born parent.
Anyone born in Northern Ireland has the automatic right to claim Irish citizenship. Last year applications for Irish passports from the province rose by 14 per cent.
Case study: 'Migrants being fed scare stories'
A 39-year-old Slovakian woman, who works on outreach programmes that help EU migrants, said she had been inundated with requests from people inquiring about taking British citizenship.
Almost every day now people are emailing me, or sending messages on our Facebook page, asking about taking the test because they are so concerned about what will happen to them."
The Manchester-based woman, who did not want to be named, criticised British colleagues of EU migrants for feeding them scare stories about what would happen to them following a Brexit.
"I had one guy who works in hospitality saying that people he works with were telling him he will get sent home but I tell them it's not so easy to do. 
"It's no wonder so many people want to find out more about the citizenship test with all of that going on."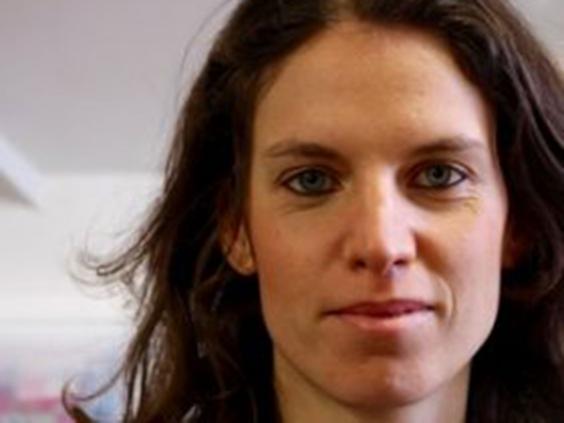 Case study: 'You have to be British for the system to work'
Anna Raffetti, 27, from Italy, has been living and working in the UK for almost five years.
I had been thinking about taking the test for about a year, well before the EU referendum date was announced," she said. "But I'd say those thoughts have speeded up recently.
"I've seen how difficult it is for Europeans here in the UK. For the system to work for you, you have to be British. What matters is being British, not European."
Ms Raffetti, who lives in Hertford and works for a charity in Haringey, north London, said she would apply for permanent residency status in September on the fifth anniversary of her arrival.
"It costs £65 and it means you can stay in this country," she said. "You have to wait another year after that to apply for citizenship, so I'll be taking my test in 2017."
Reuse content