Last summer, George Osborne travelled to Manchester's Science and Industry museum to make a speech which, at the time, received scant attention in the London press.
Surrounded by the giant steam engines that powered the Industrial Revolution, Mr Osborne made a bold claim. His Government, he said, would revitalise Britain's great provincial cities to create a new "Northern Powerhouse".
Seven months on, and progress has been made. The Government has given the go-ahead for a new high-speed rail link to cut journey times between Manchester to Leeds from 48 to 26 minutes.
Agreement has been reached to devolve swathes of power and money from London to a new mayor for Greater Manchester, who will control transport budgets, £500m of skills funding annually, and a £300m housing investment fund. Mr Osborne has also given the go-ahead to a £235m Sir Henry Royce Institute for advanced materials research based in Manchester. The city will also get a £78m theatre and arts venue to be built on the former site of Granada TV studios. It will hold 5,000 and be the home of the Manchester International Festival.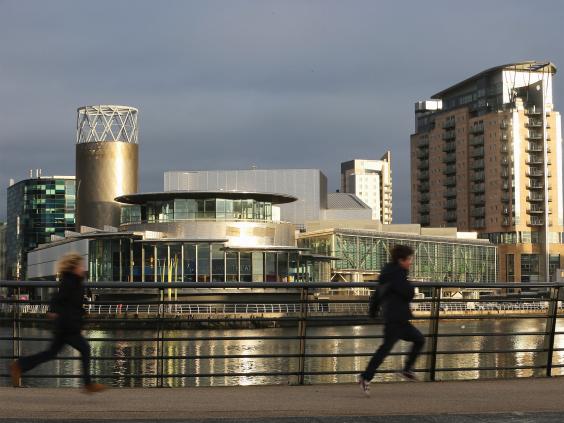 But while Manchester is "powering up", other Northern cities in the powerhouse are seeing rather less from Mr Osborne's initiative.
Ministers are yet to sign off plans to devolve the same kind of investment deal to the Leeds Metropolitan. At the same time, Liverpool is complaining that the new HS3 link between Leeds and Manchester will not be connected to it – meaning it will take longer to travel from Liverpool to Manchester than it will from Leeds.
Some wonder whether the new deal means that they will just be spokes to Manchester's cultural and economic hubs – and perhaps, most importantly, whether the Government is more interested in creating a Manchester powerhouse than a true Northern powerhouse. Talk privately to some people in Westminster and they substantiate some of these fears. In a country the size of England, they say, it is not realistic or desirable to try and replicate the same sort of cultural, scientific and infrastructure investment across six or seven different cities.
"In a global economy you want one city outside London which is the focus for international investment and I think a judgement has been taken that that should be Manchester," said one. "You're not going to get direct flights from China into Manchester, Birmingham and Newcastle so you have to decide where to concentrate your resources."
But the idea of cities like Liverpool, Birmingham and Leeds playing second fiddle to Manchester is not one which is popular with their leaders.
Some suspect that there may be an element of political favouritism going on with Manchester because George Osborne's own constituency is in the city's commuter belt.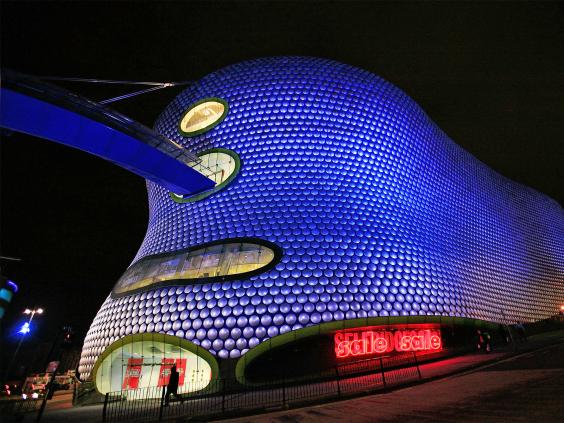 On top of the new investment in Manchester, the city now also boasts the new BBC headquarters, two world-class Premier League football teams and an airport with daily flights to China, the US and the Gulf. The economic and cultural cards appear to be stacked in its favour.
"I do not have a problem with the leadership in Manchester doing the best to promote their city," says the leader of Leeds City Council Keith Wakefield.
"I do have a problem when the Chancellor talks about a Northern hub but does not appear to recognise the potential of other parts of the Northern region."
The Mayor of Liverpool, Joe Anderson, is concerned that not enough is being done to connect Liverpool with the rest of the north to make the powerhouse a reality. "The danger is that you could have those that are connected and those that are not connected," he points out.
Their problems pale into insignificance to those of Birmingham – it is not even part of the powerhouse and hears very little but criticism from Government.
New figures show that greater Birmingham and Solihull got £378m in local growth deals to promote their regional economy compared to Greater Manchester which got £533m.
In pictures: The UK's best hidden gems
In pictures: The UK's best hidden gems
1/23 Moseley Bog, Birmingham

Topping the list is Moseley Bog in Birmingham. An often forgotten nature reserve in the Moseley area of the city, it is said to have inspired J R Tolkien's vision for the Lord of the Rings trilogy

2/23 Trellick Tower, London

The grade II listed brutalist-style block of flats designed by architect Ernő Goldfinger is second on the list of favourite hidden spots

Getty

3/23 Media City, Manchester

Media City in Manchester is a waterfront centre for digital creativity, learning and leisure, overlooking the Manchester Ship Canal. The centre comes in at number 6

4/23 Millennium Point Science Garden, Birmingham

Millennium Point Science Garden in Birmingham is number 7 on the list of city gems. An enlightening park full of giant exhibits themes around the areas of 'Energise', 'Mechanise' and 'Mobilise'

5/23 Broomielaw, Mitchell Street and Ingram Street, Glasgow

Broomielaw, Mitchell Street and Ingram Street in Glasgow made it to number 8 on the list thanks to their quirky street art

6/23 Little Venice, London

Little Venice, London, is number 13 on the American Express list. This area of the canal system in Maida Vale is famed for the bustling shops and restaurants, and narrowboats on the canal

7/23 The University Edible Garden, Leeds

At number 18 is the University Edible Garden, Leeds. This sustainable garden in the centre of the university allows passers-by the opportunity to help themselves to the home-grown produce

Getty

8/23 Angel Meadows, Manchester

Angel Meadows, Manchester is a tranquil green space which has a history linked to the industrial revolution. The area saw a huge regeneration in the early 2000s and is number 30 on the list

9/23 Royal Exchange Square, Glasgow

Royal Exchange Square in Glasgow is home to the Glasgow Gallery of Modern Art and the humours Duke of Wellington statue, often spotted with a traffic cone on his head. The square takes 37th place on the list

Getty

10/23 Kensington Palace Gardens, London

Kensington Palace Gardens, London: Adjoining Kensington Palace, the gardens are one of the Royal Parks of London. It landed at number 15 on the list

Getty Images News

11/23 Denmark Street, London

'Tin Pan Alley' traces its musical connections back to the 1890s and is famous for its connection to contemporary British music after recording studios started setting up there in the 1960s. Many world-renowned recording artists, including: Jimi Hendrix, The Sex Pistols and Elton John have played and recorded in the area, on the list at number 26

Getty Images

12/23 River Clyde, Glasgow

A flotilla on the River Clyde Glasgow for the Commonwealth Games celebrations. The harbour came in at number 44 on the list

Press Association

13/23 Postman's Park, London

Opened in 1880, Postman's Park contains memorials to ordinary people who died whilst saving the lives of others. It is number 20 on the list

UIG via Getty Images

14/23 Warstone Cemetery

Established in 1901, number 21 on the list is the cemetery which also contains a listed crematorium, noted for its stained glass window

Getty Images

15/23 Trinity Church, Leeds

Number 24 on the list is home to a community arts centre which hosts live bands

Getty Images

16/23 Japanese Gardens, Birmingham

A courtyard garden containing elements of several styles, it forms part of the Birmingham Botanical Gardens. Number 31 on the list

Lonely Planet/Getty Images

17/23 Peckham Library, London

Number 32 on the list is a library and community building which won the Stirling Prize for Architecture in 2000

Getty Images

18/23 Royal Exchange Square, Glasgow

A public square in the city, and home to the Glasgow Gallery of Modern Art and the humours Duke of Wellington statue, often spotted with a traffic cone on his head. Number 37 on the list

Getty Images

19/23 Royal Observatory, London

An important site in the history of astronomy and navigation, situated on a hill in Greenwick Park, London. Number 42 on the list 

Bloomberg via Getty Images

20/23 Kyoto Gardens, London

Number 46 on the list is a Japanese garden set within Holland Park, donated by the Chamber of Commerce of Kyoto in 1991

UIG via Getty Images

21/23 Hungerford and Golden Jubilee Bridges

A railway bridge flanked by pedestrian bridges which connect Waterloo and Embankment, and offers some of the best views over the Thames. Number 48 on the list

Getty Images

22/23 Isabella Plantation, London

An ornamental woodland garden full of exotic plants, tucked away in Richmond Park. Number 49 on the list

Getty Images

23/23 Parliament Hill

Landing at number 50 on the list is Parliament Hill: An area of open parkland in the south-east corner of Hampstead Heath, London

Getty Images
Sir Albert Bore, the leader of Birmingham City Council, said: "Certainly if you look at the City Deal that Manchester has and the Growth fund they have been very generous. We in the Midlands have to get our act together so we can demand similar deals."
Charlotte Alldritt, Secretary of the City Growth Commission, said that Manchester's pre-eminence had been partly due to its astute civic leadership.
"It is ahead of the game in terms of economic development and has been really good at playing the Whitehall game."
But she says that she believes Mr Osborne is sincere in his desire to strengthen the whole of the north of the country and not just Manchester and its environs. "What's happening in  Manchester is an incentive for other cities to react," she says.
Manchester's millions: New investment
Infrastructure
£1.2bn invested up-front in infrastructure improvements in Greater Manchester to be "paid back" as economic growth is seen.
Science
The new £235m Sir Henry Royce Institute for advanced materials research and innovation, based in Manchester.
Arts
A £78m, 5,000-seat theatre and arts venue to be built on the former site of Granada's TV studios (below). It will be the home of the Manchester International Festival.
Transport
A new high-speed rail link with Leeds cutting journey times to less than 30 minutes.
Jobs
A £533m growth deal to attract investment and jobs to the area.
A tale of two cities: How they rate
Birmingham
Lord Mayor: Shafique Shah
Most Competitive City rank (Economist Intelligence Unit/Citi Group 2013): 43rd in the world by 2025
Life expectancy from birth: 78.0 for males and 82.3 for females
Busiest airport: 7th in UK
Population: 1.09 million
Education performance in 5 GCSE's or equivalent: 55.20%
Tourists: 1 million per annum
University League Table 2015: University of Birmingham – 17th
Manchester
Lord Mayor: Susan Cooley
Most Competitive City rank: Didn't make the list
Life expectancy from birth:  77.3 for males and 81.2 for females
Busiest airport: 3rd in UK
Population: 2.71 million
Education performance in 2014 of 5 GCSE's or equivalent: 50.70%
Tourists: 1 million per annum
University League Table 2015: University of Manchester – ranked 28th