The British man behind a global social media phenomenon that has transformed support for charities in the United States and several other countries is to launch his idea in the UK.
Two years ago, Henry Timms hit on the concept of nominating one day a year for Americans – from major corporations and local communities through to individuals – to give some money or devote some time to a good cause.
His focus on using  the power of social media to tap into people's altruistic instincts helped the "Giving Tuesday" initiative to succeed far beyond its expectations.
Mr Timms, who runs a community and cultural centre in New York, decided to target the first Tuesday after the Thanksgiving celebration, which falls on the final Thursday in November.
The next day has become known as "Black Friday" when malls are inundated by shoppers and is followed by "Cyber Monday" as online shopping reaches record levels at the start of the Christmas shopping rush.
"We have two days that are good for the economy, what about a day that is good for the soul? That was the driving principle behind Giving Tuesday," he told The Independent yesterday.
He launched Giving Tuesday two years ago and found it attracted 50 times the level of support he initially aimed for, winning online endorsements from Barack Obama, Bill Gates and a host of other celebrities.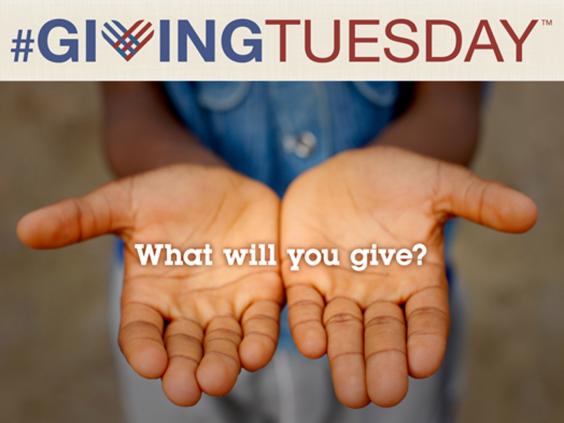 It was an even bigger success in the US last year, with the #givingtuesday hashtag trending for 10 hours on the big day as 500,000 tweets promoted the initiative. The concept was also extended in 2013 to Canada, Israel, Australia, Mexico and Singapore.
It is coming to Britain on 2 December and Mr Timms, who is originally from Exeter in Devon, is convinced the scheme will prove as big a success in his native land.
He was in London yesterday to sell the idea to ministers, while the Charities Aid Foundation, which is promoting the initiative in Britain, is holding talks with major corporate sponsors.
"The research shows that Britain is one of the most generous stories in the world and has been forever, the generosity of the UK is one of its driving principles," he said.
Mr Timms said the success of Giving Tuesday had been partly driven by what he termed "philanthroteens" – teenagers who became hooked by the idea of helping charities by reading online about Giving Tuesday.
"There are teenagers in families stimulating their parents to have conversations about giving, because they are so much more aware and engaged," he said.
"People have profound needs to connect to one another and take on causes bigger than themselves. The more opportunities to do together to do that, the better."
John Low, the chief executive of the Charities Aid Foundation, said: "#GivingTuesday is becoming an amazing global phenomenon, getting millions of people excited about good causes and raising millions of pounds.
"It's showing the massive power of the web to bring people, businesses and famous faces together across the world to support the causes they care about."
Reuse content