The findings of a major drugs survey have provided a surprising insight into the world's tastes in illegal substances.
According to the findings of the Global Drug Survey, Nitrous Oxide is the seventh most popular drug in the world - and more people are using MDMA than cocaine.
The Global Drug Survey is the UK's biggest annual drugs survey, and asked over 100,000 people from 50 countries around the world about their drug-taking habits.
It also works to inform drug users about their use of substances in a way that is "meaningful, relevant and useful", and seeks to reduce the harm of drugs amongst users through education and risk reduction strategies.
One of the most interesting figures was the rate of nitrous oxide use - seven per cent of global respondents said they had used the drug in the previous year, more than the number who had used poppers or ketamine in the same time period.
The new psychoactive drugs bill forgets people use the drugs they prefer given the choice pic.twitter.com/zZCfhcvrMu

— Global Drug Survey (@GlobalDrugSurvy) May 31, 2015
In the UK, nitrous oxide usage was even higher - 23.7 per cent of UK respondents said they had used laughing gas in the previous year, the second highest rate in the world after the Netherlands.
The drug, which may be banned in the government's recent clampdown on legal highs, is typically blown into a balloon from a small metal canister. The balloon then inflates, and the user breathes in and out of the balloon, taking the gas into their lungs.
It produces a short yet very intense dissociative experience, making it popular with clubbers. Its previous legality and cheap price - balloons are often sold outside nightclubs or at house parties for around one to three pounds each - means it has been used by many people who may never touch harder drugs.
Despite its widespread and safe use as an anaesthetic in dentistry and amongst women in labour, the survey found that heavy users of the gas were putting themselves at risk of adverse health effects.
Three per cent of users reported symptoms consistent with peripheral neuropathy, a condition that results from damaged nerves, and that can cause persistent numbness or tingling in the hands, feet, or around the face or mouth.
Dr Adam Winstock, founder of the Global Drug Survey, said that banning nitrous oxide would be the wrong decision. He said: "The majority of people who use it don't use it very often, and only around three per cent of heavy users say they have experienced negative health effects."
"What would be better would be more education on the effects and dangers of the drug, not blunt regulation."
A haul of nitrous oxide seized in Shoreditch by the NET & 1 male arrested. Great work by PCs Rowland & Whitefield. pic.twitter.com/9gJosGOmIx

— Hackney MPS (@MPSHackney) June 6, 2015
However, many more users expressed concern about the effect the drug was having on their health - despite often being seen as a fairly harmless drug, 7.5 per cent of respondents in this year's survey said they were worried about the effect of the gas on their health, compared to 2.4 per cent in 2014's survey.
Despite the prevalence of laughing gas, cannabis still leads the way as the most popular drug - with 55 per cent of respondents saying they had used it in the previous year.
Unexpected successful people who have admitted to smoking cannabis
Unexpected successful people who have admitted to smoking cannabis
1/14 Barack Obama

"As has been well documented, I smoked pot as a kid, and I view it as a bad habit and a vice, not very different from the cigarettes that I smoked as a young person up through a big chunk of my adult life. I don't think it is more dangerous than alcohol."

Getty

2/14 Bill Maher

"Look, I have never made a secret of the fact that I have tried marijuana... About 50,000 times."

Getty Images

3/14 Boris Johnson

"It was jolly nice. But apparently it is very different these days. Much stronger. I've become very illiberal about it. I don't want my kids to take drugs."

AP

4/14 Bill Clinton

"I experimented with marijuana a time or two."

Reuters

5/14 Jon Stewart

"Do you know how many movies I wrote when I was high?"

Comedy Central

6/14 Harriet Harman

"I did, when I was at university, smoke cannabis once or twice." But she quickly added she had not taken the drug since then. "I have indulged in the odd glass of wine but not cannabis."

PA

7/14 Martha Stewart

"Of course I know how to role a joint."

Getty Images

8/14 Bill Gates

In Stephen Manes' biography about the Microsoft founder, he writes: "As for drugs – well, Gates was certainly not unusual there. Marijuana was the pharmaceutical of choice…"

Chip Somodevilla/Getty Images

9/14 Oprah Winfrey

Asked by Andy Cohen when the last time she'd smoked cannabis was, she answered: "Uh … 1982." "Let's hang out after the show," Cohen joked. "Okay," Winfrey said, laughing. "I hear it's gotten better."

Getty Images

10/14 George W. Bush

"I wouldn't answer the marijuana questions. You know why? Because I don't want some little kid doing what I tried."

Getty

11/14 Sarah Palin

"I can't claim a Bill Clinton and say that I never inhaled."

AP

12/14 David Letterman

"I went through one period when I smoked a surprising, a really breath-taking, amount of grass almost every night."

Getty Images

13/14 Morgan Freeman

"Never give up the ganja."

Getty Images

14/14 Steve Jobs

"The best way I would describe the effect of the marijuana and the hashish is that it would make me relaxed and creative."
MDMA, or ecstasy, came a distant second, with 23 per cent of respondents having used it in the previous year. Despite a recent rash of tainted pills that have proved fatal to some users, MDMA use is still high.
Although they're not strictly party drugs, the use of psychedelics was also high - 8.5 per cent of respondents had used LSD or magic mushrooms, more than had used laughing gas.
Poppers, an legal high that has been used for decades and is freely available across the country, has only been used by five per cent of respondents.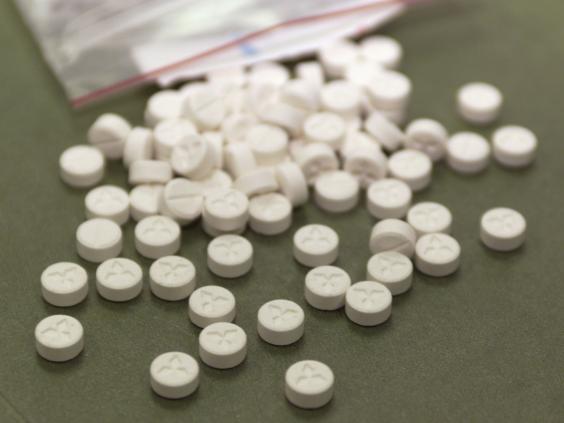 Like all other drugs, poppers are a 'psychoactive substance', and thus could be banned in the government's crackdown on legal highs.
The Psychoactive Substances Bill, set to be debated in the House of Lords tomorrow, intends to ban "any substance intended for human consumption that is capable of producing a psychoactive effect" - a wide definition that some politicians said would ban alcohol, nicotine and caffeine too.
Provisions have been made to ensure these legal drugs will not be prohibited by the bill.
Many of these legal drugs are so-called 'research chemicals' - new drugs that are constantly being created and released, skirting the law by popping up quicker than they can be banned. Many can have very unknown and untested effects. They would be made illegal under the new bill, but use remains low.
Dr Winstock said: "The survey shows loud and clear that most people aren't using research chemicals. They appeal to a small minority of people."
Many research chemicals exploit loopholes by prominently displayed the words 'not intended for human consumption' on the label, a work-around that would be stopped by the new law, and one that the authorities have been clamping down on.
Dr Winstock said: "Many of the Trading Standards Agency actions have been based on this - they go into shops that sell these things and say to the owners: 'We know what they're for, you know what they're for, and the person buying them for £10 each knows what they're for.'"
"What I'd like to see those labels saying would be exactly what the packets contain, how many doses there are in them, and how much a user should be taking. That would reduce harm more than a blanket ban."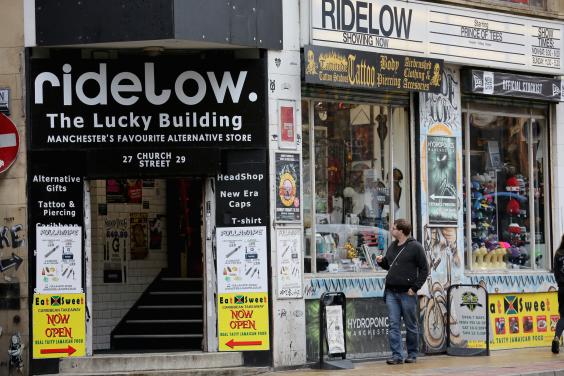 The Global Drugs Survey acknowledges the limitations to their research. They understand that it is more likely that people will respond to surveys if they see topics that interest them. Therefore, they understand that participants in their survey may have a greater interest in or experience with drugs, and may not be representative of the wider population.
However, they say that their sample size is much larger than that of many other household surveys, and they reach groups, such as students and young people, who are often not heard in surveys.
Reuse content