International Women's Day has marked the plight and achievements of women for more than a century – but is now looking ahead another 15 years to the world's gender equality goals.
Themed this year around "Planet 50-50 by 2030", the United Nations-backed event will be celebrating women's rights in more than 40 countries.
It will look at how to ensure the 2030 Agenda - which positions women's empowerment as at the centre of global sustainability plans - can be concretely achieved over the coming years.
Yet the idea itself dates back more than 100 years, and has had various reasons for becoming the established celebration that it is today.
1. When was it first set up?
Socialists first put forward the idea of advancing women's suffrage through a day to mark women's enormous contribution to humankind.
An annual "international women's day" was first organised by the German socialist and theorist Clara Zetkin along with 100 delegates from 17 countries in March 1911.
The event was marked by more than one million people in Austria, Denmark, Germany and Switzerland, with hundreds of demonstrations across the Austro-Hungarian Empire.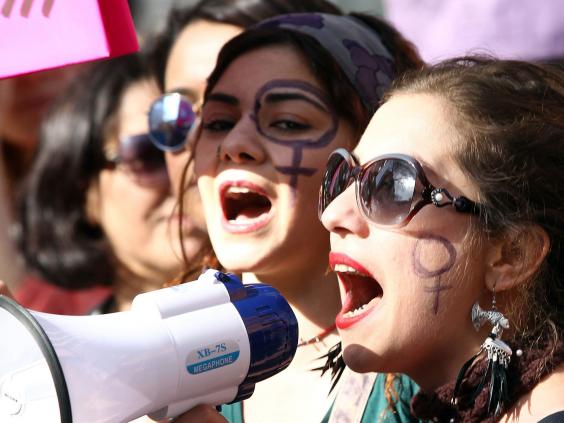 2. Why was it set up?
When it first began, women were demanding that they be given the right to vote - which they received in Britain in 1918 but just last year in Saudi Arabia - to hold public office and to be given equal employment rights as men.
Today, when only a fifth of parliamentary seats are held by women and only 19 heads of state out of a possible 196 are women - only seven more women than 20 years ago - there is much progress still to be made.
The number of female cabinet ministers has at least tripled between 1994 and 2014 - but remains low compared to men, at only 17 per cent.
Women are also predicted to face another 118-year wait for the gender pay gap to close, with only 55 of the 500 richest people in the world being women.
3. What is this year's International Women's Day focusing on?
The United Nations first began celebrating the day on 8 March in 1975, and each year has given focus to women's status around the globe.
The current goals fit in with the 2030 Agenda for Sustainable Development.
They follow on from an event hosted by UN Women and the People's Republic of China for global leaders to commit to action on women's empowerment and access to capital.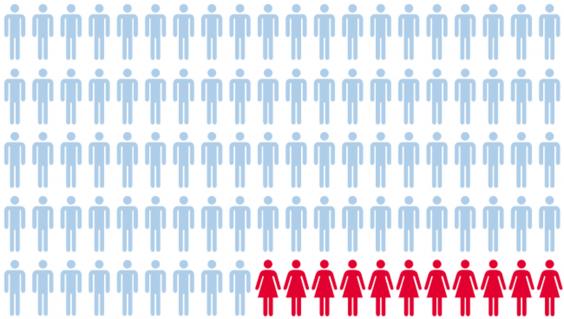 The new agenda, which is meant to build on the unfulfilled Milennium Development Goals, has a stand-alone goal just for the empowerment of women and girls as a core means of tackling economic underperformance, global overpopulation and poverty worldwide.
It also celebrates the achievements of women throughout history.
In some countries, the day is a national holiday and sisters, grandmothers, mothers, women and partners are given presents to mark it.
4. Is it still needed?
Aside from the older motivations surrounding political office and the pay gap, there is also increasing awareness of the disproportionate amount of abuse women suffer at the hands of others.
An estimated 120 million girls and women under the age of 20 have been subjected to forced sexual intercourse or other forced sexual acts - around 10 per cent.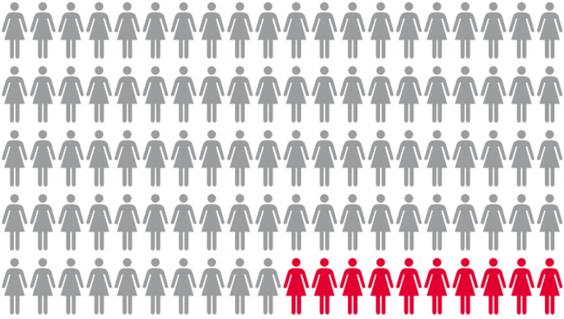 A huge majority of cases, which often involved partners and relatives, also go unreported - and convictions for rape remain very low in Britain alone.
More than a third of women worldwide have also experienced physical or sexual violence at some point in their lives, with this being most common between a woman's teenage years and menopause.
Meanwhile, nearly a quarter of a billion more women are in the global workforce today than a decade ago, but they are only earning what men did in 2006, according to the World Economic Forum.
And one in 10 married women are not consulted by their husbands on how their own cash earnings will be spent.
The world's 15 most powerful women in 2015
The world's 15 most powerful women in 2015
1/15 Angela Merkel - German Chancellor

German Chancellor Angela Merkel has retained her number one ranking for topping this year's Forbes list for the fifth consecutive year and ten times in total.

2/15 Hillary Clinton - Presidential candidate, United States

Clinton, who could become the world's most powerful leader in 2016, has been featured on the list every year since it launched in 2014.

3/15 Melinda Gates - Cochair, Bill & Melinda Gates Foundation

Melinda Gates has cemented her dominance in philanthropy and global development to the tune of $3.9 billion in giving in 2014 and more than $33 billion in grant payments since she founded the Bill & Melinda Gates Foundation with her husband in 2000.

4/15 Janet Yellen - Chair, Federal Reserve, Washington, United States

Janet Yellen made history in 2014 when she became the first female head of the Federal Reserve.

5/15 Marry Barra - CEO of General Motors

Mary Barra made history by becoming the first female CEO of General Motors.

6/15 Christina Lagarde - Managing director, International Monetary Fund

Christine Lagarde is entering the last year of her first term heading the International Monetary Fund (IMF), the organisation which serves as economic advisor and backstop for 188 countries. Under Lagarde the IMF has supported efforts to increase female labor force participation as way to reduce poverty and inequality. The UK, Germany, China, France and Korea have endorsed Christine Lagarde for another term as the head of the IMF.

7/15 Dilma Rousseff - President, Brazil

Dilma Rousseff, who has been elected in 2010, is Brazil's first female president.

8/15 Sheryl Sandberg - COO of Facebook

Sheryl Sandberg, Facebook COO and author of bestseller "Lean In," joined the company in 2008 and became the first woman on its board four years later. Sandberg helped the social network go public and expand digital revenue.

9/15 Susan Wojcicki - CEO of Youtube

Susan Wojcicki is CEO of YouTube, the world's most popular digital video platform used by over a billion people across the globe. She oversees YouTube's content and business operations, engineering, and product development.

10/15 Michelle Obama - First lady, United States

Michelle Obama, the 44th first lady of the United States has focused her attention on issues such as the support of military families, helping working women balance career and family and encouraging national service.

11/15 Park Geun-hye - President, South Korea

Park Geun-hye is the first female leader of a country that has the highest level of gender inequality in the developed world. In her inauguration speech, she promised to prioritise both national security and economic revitalisation.

12/15 Oprah Winfrey - Actress, Director/Producer, Entrepreneur, Personality, Philanthropist

Oprah Winfrey, a former queen of daytime TV has proven she can thrive without a talkshow. Her 'The Life You Want' tour sold out stadiums from Newark to Seattle in 2014.

13/15 Ginni Rometty - CEO of IBM

Ginni Rometty joined IBM in 1981 and later became the first woman to lead the company.

14/15 Meg Whitman - CEO of Hewlett-Packard

Meg Whitman is the only woman to have headed two large U.S. public companies: eBay and Hewlett-Packard.Until Marissa Mayer's arrival at Yahoo, she was the only female head of a leading Internet-based company.

15/15 Indra Nooyi - CEO of PepsiCo

Indra Nooyi is Chairman and Chief Executive Officer of PepsiCo. Mrs. Nooyi leads one of the world's largest convenient food and beverage companies, with 2008 annual revenues of more than $43 billion.
5. What does the United Nations say about International Women's Day?
Ban Ki-moon, the UN Secretary-General, said he had been on a personal campaign to promote women and ensure their democratic representation in parliaments across the world.
"We have shattered so many glass ceilings we created a carpet of shards," he said.
"Now we are sweeping away the assumptions and bias of the past so women can advance across new frontiers."
Reuse content