A spreadsheet that apparently reveals the names, email addresses and passwords of hundreds of government and military workers has been released online, through a Twitter account claiming to be run by an Isis supporter.
As reported by Sky News, the spreadsheet shows the details of Foreign Office workers and a British council employee - although most of the personal information relates to people within Nasa, the US armed forces and the New York and New Jersey Port Authority.
A message at the top of the spreadsheet reads: "O Crusaders, as you continue your aggression towards the Islamic State and your bombing campaign against the Muslims, know that we are in your emails and computer systems, watching and recording your every move."
It is not yet known how old the information is, or whether it is valid.
Isis seizes Ramadi
Isis seizes Ramadi
1/7 Ramadi attack

Ramadi, after fighting on Friday, was one of the army's few strongholds

Reuters

2/7 Ramadi attack

130,000 remaining inhabitants of Ramadi, an overwhelmingly Sunni city, have fled the fighting (AP)

AP

3/7 Ramadi attack

Iraqi security forces withdraw from the Anbar state capital, Ramadi, in defeat on Sunday, 17 May (AP)

AP

4/7 Ramadi attack

The last remaining Iraqi security forces defending their headquarters against Isis in the eastern part of Ramadi on 14 May

Reuters

5/7 Ramadi attack

Civilian belongings can be seen in an abandoned truck during fighting in Ramadi

Reuters

6/7 Ramadi attack

Civilians fled Ramadi as Isis advanced

Reuters

7/7 Ramadi attack

Thousands of civilians fled the Isis advance in Ramadi

AP
The link to the data was reportedly first posted by Neil Prakash, who goes by the name Abu Khaled al-Cambodi, a well-known Australian Isis recruiter.
Accounts that spread the spreadsheet are shut down by Twitter, but the company is unable to prevent new ones from springing up.
The leak came as it was revealed that security for the VJ Day celebrations in London would be stepped up after reports of a possible terror threat.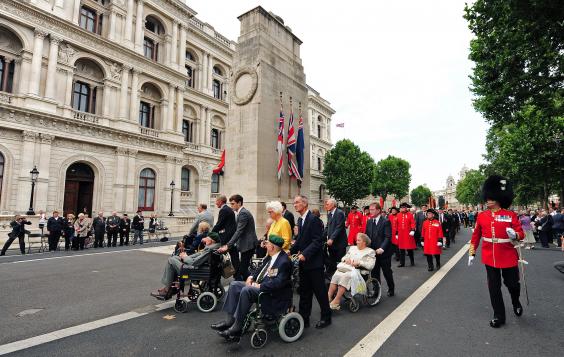 The Queen and other members of the Royal Family are set to take part in the day's events, which will commemorate the end of World War Two.
The review came after the Mail on Sunday reported that a threat was being made against the Queen.
Reuse content