Kenny Dalglish looked as exasperated as a manager on the touchline during ill-tempered exchanges with a police barrister at the Hillsborough disaster inquests yesterday.
Liverpool's former coach had begun by calmly explaining that he had seen nothing untoward from the dugout as the whistle blew for kick-off in the tragic match. But soon he was lifting his palms upwards in protest at questions from John Beggs QC over passages in a 2010 autobiography.
The barrister was representing Superintendent David Duckenfield and other South Yorkshire senior officers involved in policing the 1989 FA Cup semi-final, where 96 fans died in a crush at Sheffield Wednesday's ground. He repeatedly sought to ask Mr Dalglish about hooliganism. Liverpool fans, the barrister claimed, were prone to violence, drinking heavily and trying to get into football grounds without tickets "before, during and after the Hillsborough disaster."
Facing a flurry of questions during his hour of evidence about his 2010 book My Liverpool Home, Mr Dalglish's face reddened and his voice rose at times as he glanced imploringly at the coroner, Lord Justice Goldring.
Mr Beggs referred to a section in Mr Dalglish's book that spoke of "scousers climbing through windows and using ropes to get into Wembley Stadium" for the Liverpool FA Cup Final in 1986 against local rivals Everton: "bunking into the most famous stadium in the world for the final of the oldest trophy of football".
The barrister read another section of the book, in which Mr Dalglish laughed when the official attendance was given as he knew fans were crammed in. Here was Mr Dalglish, a football "icon", particularly to Liverpool fans, "laughing at the fact they broke the law", said Mr Begg.
Mr Dalglish replied he had laughed "at official attendance figures and not the people allegedly bunking in." His voice rising, he added: "I don't think I'm actually judge and jury how people should or should not behave."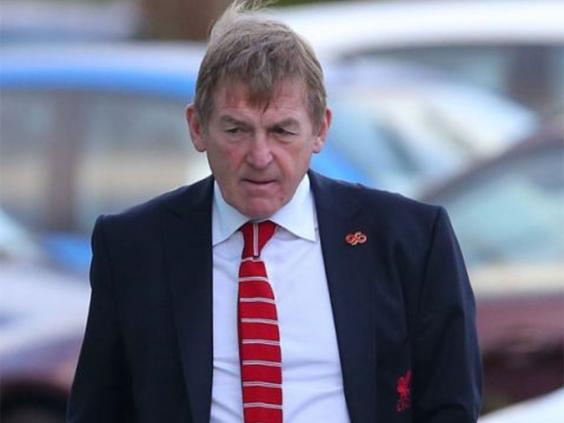 The book was ghost written, he said. There was a rare moment of mirth as the coroner expressed faux surprise that he'd not written it. "I'm not intelligent enough," said the manager, to laughter from the gallery from the families of those who died.
The barrister then produced a Home Office official report produced after the FA Cup final in 1989, which was another Merseyside derby. It spoke of the "sheer scale" of efforts to bunk in from Liverpudlian fans as "troubling".
But Mr Dalglish said the clamour for tickets for the final was overwhelming on Merseyside as fans wanted to show their unity and support for families who "had lost loved ones at Hillsborough".
He was then asked about the Heysel disaster of 1985 involving Liverpool fans, where 39 Juventus fans were killed.
In his book, Mr Dalglish wrote that only chicken wire separated the groups of "passionate supporters". Mr Beggs asked: "Are you not acknowledging that within Liverpool supporters there was a cohort prone to violence?"
"No," said the former manager simply, reddening in the face. Heysel, the barrister suggested, was an example of why football grounds in the 1980s had prison-like fencing to separate fans.
Clearly irritated, Lord Justice Goldring interjected. "Where is this going, Mr Beggs? How's it relevant?"
"Because an icon in British football is making the point I have throughout these inquests that, unless you have these robust fences, you have the sort of disaster that unfolded at Hillsborough."
Mr Dalglish interrupted, his voice rising again. "Excuse me," he said. "I don't think I'm endorsing what he's saying."
He was then asked if he was prepared to agree that if 2,000 or 3,000 Liverpool fans had turned up late for the Hillsborough match, they would have contributed to the disaster.
Several members of the families gasped and Mr Dalglish looked at the coroner, exasperatedly. "No, he can't answer the question," Lord Justice Goldring said, before adding: "Mr Beggs, please don't argue with me."
Earlier, Mr Dalglish said he had not been immediately aware of the scale of the disaster. "We knew there were fatalities," he said. "We weren't told the cause, only that it wasn't fighting or hooliganism. Nobody knew what was going on."
The inquests were adjourned until January, when Mr Duckenfield is expected to give evidence.
Reuse content