Growing fears over the mental health of soldiers taking Lariam have prompted the commons defence select committee to consider an inquiry into the Ministry of Defence's continued use of the anti-malarial drug.
Lariam, also known as mefloquine, has psychiatric side-effects ranging from psychosis to hallucinations. Yet the MoD continues to give the drug to service personnel – almost a thousand of whom have subsequently required psychiatric treatment in the past few years.
Alternatives which do not have the same side effects, such as Doxycycline and Malarone, are more expensive; and the MoD has more than 11,000 packs of Lariam in stock. The use of the drug is in line with current malaria prevention guidelines from Public Health England, according to defence officials.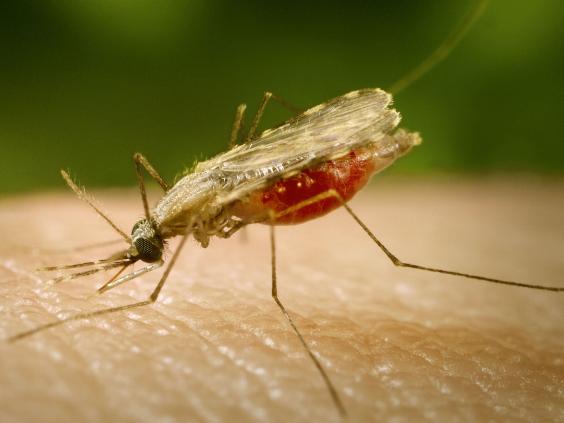 But the issue will come under scrutiny when the defence committee meets in September to decide on its future work. And Lieutenant Colonel (Retd) Andrew Marriott MBE has written to Dr Julian Lewis MP, chair of the committee, calling for action. The retired officer has suffered from 'nightmare disorder' for more than a decade after taking Lariam during a tour in Sierra Leone. In his letter, he accuses the MoD of having "ignored the increasing anecdotal and scientific evidence" of the risks of the drug. "I believe this matter to be critical and of great importance to our soldiers and veterans. I hope that you will look favourably on my request for a formal investigation," he adds. 
Several members of the committee support an inquiry. Johnny Mercer, the Conservative MP who raised renewed warnings over Lariam this week, said: "There has not been a study into the effects of this drug on UK Servicemen and I maintain that we must address concerns amongst our Service Community." He is to bring up the issue at meetings with ministers and military chiefs next week.
Health news: in pictures
Health news: in pictures
1/101 Chlamydia vaccine

Researchers in the United States say they have developed a vaccine that can protect against chlamydia – the most common sexually transmitted infection in the world. Chlamydia is extremely common. There were 208,755 new infections in England in 2013, and around the world an estimated 100 million are infected each year. In around half of men, and 70 to 80 per cent of women who get it, there will be no symptoms. However, in some it can cause pain and if left untreated can lead to infertility.

Rex

2/101 Sunshine boosts fertility by a third

Exposure to sunlight can boost the likelihood of a woman having a baby much as a third, according to scientists. Couples hoping to conceive may find that heading to sunnier climes may improve their chances, according to experts. Fertilisation rates, live births, and the number of eggs all improved after women were in the sun. Scientists studied the IVF results of 6,000 women over a six-year-old period, and analysed them alongside the weather conditions in the month before women started treatment.

imageBROKER/REX

3/101 Watching cat videos boosts energy

You may think the time you spend slumped in your pyjamas watching cat videos online is wasted, but a new study has revealed that the funny clips have health benefits. By watching cat videos, viewers boost their energy and positive emotions, and decrease their negative feelings, according to a new study from the Indiana University Media School.

Steve Jennings/Getty Images for Civic Entertainment Group

4/101 Cholesterol U-turn - fatty foods might not be bad for us

The US government has dropped fatty foods containing cholesterol - long thought to cause heart disease and strokes - from its list of 'nutrients of concern', following the publication of a new report. For 40 years, people have been warned against eating fatty foods containing high cholesterol, such as butter, eggs, red meat, shellfish and liver, because of supposed links to the substance in our blood. But now the US Department of Agriculture plans to revoke their long-standing dietary guidelines and to focus on the amount of sugar people are eating, instead.

Chaloner Woods/Getty Images

5/101 Processed 'fruit' snacks contain more sugar than Haribo

The vast majority of processed "fruit" snacks contain higher concentrations of sugar than a bag of Haribo, health campaigners have claimed.Researchers from Action on Sugar said that 80 out of 94 products surveyed contain more than 47g sugar per 100g, with some containing up to four teaspoons of sugar. They said that highlighting the fact these products contained fruit, despite having high levels of added sugar, was misleading parents into believing that they were buying a healthy option.

6/101 Spending half the day on your feet

Office workers should abandon their chairs for half their working day to reduce their risk of heart attacks, cancer, or diabetes, according to new guidance recommending people spend at least two hours – and preferably four – a day on their feet.

AFP/Getty Images

7/101 Turns out chocolate doesn't make you lose weight

A journalist seeking to lay bare how the research behind fad diets can be "meaningless" and based on "terrible science", has revealed how he tricked international media into believing that chocolate can aid weightloss. Posing as Johannes Bohannon, Ph.D, the research director of the fabricated Institute of Diet and Health, biologist and science journalist John Bohannon ran what he called a "fairly typical study" used in the field of diet research.

Amanda Edwards/Getty Images

8/101 'Personalised' cancer vaccine

A cancer vaccine that is tailor-made to work on individual patients has come a step closer following a study showing that a prototype injection causes the complete control of aggressive tumours in laboratory mice. The therapeutic vaccine works by stimulating the body's own immune system to identify and attack cancer cells while leaving healthy tissue unharmed. Scientists said that it could be a blueprint for "personalised" cancer vaccines targeted against the specific tumour cells of each individual patient and that they have already begun early clinical trials on seven patients suffering from skin cancer.

Getty Images

9/101 Realistic-looking E-cigarettes

More realistic-looking brands of e-cigarettes may be less likely to lead people to quit smoking, according to a new study. In a year-long survey, researchers found that, overall, e-cigarette users were no more likely to quit smoking than non-users. However, nearly a third of smokers who used "tank"-style e-cigarettes every day quit smoking, compared with only 11 per cent of "cigalike" e-cigarette users, and 13 per cent of non-users.

AFP/Getty

10/101 Lariam: Hundreds of British soldiers suffering from mental illness after being given anti-malarial drug

The Ministry of Defence (MoD) has been accused of knowingly risking the mental health of its own soldiers after new figures showed that nearly 1,000 British servicemen and women have required psychiatric treatment after taking a discredited anti-malarial drug. Psychosis, suicidal thoughts, depression and hallucinations are among the mental-health problems associated with Lariam, also known as mefloquine. But the MoD has rejected all appeals to stop giving the drug to troops posted overseas – to the mounting fury of relatives, politicians and retired military figures who fear it could be responsible for an epidemic of psychiatric illness in Britain's Armed Forces

11/101 Knuckle-cracking mystery solved

The mystery of what happens to make a knuckle crack has been solved thanks to a simple test of "pull my finger". In a new study published by the University of Alberta, a team of researchers used MRI video to determine what happens inside a finger joint to make it "pop". They observed that the sound is caused by a rapidly forming cavity inside the joint when pulled. "We call it the 'pull my finger study'– and actually pulled on someone's finger and filmed what happens in the MRI," explained lead author Greg Kawchuk. More than just settling a scientific curiosity, the findings bring researchers closer to determining whether or not the ability to crack ones' joints is inherent or even healthy. But they are still unclear as to why only some people can crack their joints on demand

Jaysin Trevino/Creative Commons

12/101 Prescribing heroin to addicts could be more effective than methadone

Prescribing heroin to addicts trying to beat their addiction could be cheaper and more effective than replacement therapy, an expert has claimed. Methadone, a synthetic opiate, is commonly used to wean people off the drug, while other patients are put through detoxification and abstinence programmes. But Professor Martin Schechter, from the University of British Columbia in Vancouver, Canada, said there was "overwhelming" evidence that these standard treatments do not work for a section of addicts

Getty Images

13/101 Tanning beds can harbour herpes and faecal bacteria

If the risk of cancer wasn't enough to put you off UV tanning salons, an expert has now warned that the beds can host bacteria and viruses, including herpes. Sexually transmitted infections can be passed from person to person through unprotected sex and genital contact, and herpes can also spread to parts of the body where there is a cut or break in the skin, according to the Herpes Association. Dermatologist Dawn Marie Davis, MD, an associate professor of dermatology and pediatrics at the Mayo Clinic, told Yahoo Health that bacteria and viruses can be found alive on sun beds, despite the heat. She explained that bacterium which lives on the skin is transferred on to the bed, which is then heated – but not enough to sterilise the surface

Donald Miralle/Getty Images

14/101 DNA changes could explain why autism runs in families

Scientists have come up with a possible explanation for why autism appears to run in families – suggesting it can be triggered by changes in the chemicals attached to DNA. A study of sperm from 44 fathers of babies who showed early signs of autistic symptoms shows that "epigenetic" changes to the men's DNA could transmit the condition to the next generation. Epigenetic changes involve modifications in chemicals attached to the DNA molecule – rather than mutations to the DNA sequence itself. The changes detected in this study have been linked with abnormal development of nerve cells in the brain

Corbis

15/101 Alzheimer's breakthrough

Scientists have broken new ground in the search for an Alzheimer's cure, discovering a new potential cause of the disease, which it may be possible to target with drug treatments. Experts said the findings, from Duke University in North Carolina, USA, could "open new doors" in the increasingly frustrated global hunt for a dementia therapy. Researchers at Duke announced that their studies of Alzheimer's in mice had thrown up a new process they believe contributes to the disease's development. They observed that in Alzheimer's, immune cells that normally protect the brain instead begin to consume a vital nutrient called arginine. By blocking this process with a drug, they were able to prevent the formation of 'plaques' in the brain that are characteristic of Alzheimer's disease, and also halted memory loss in the mice

Getty

16/101 1 in 3 women will get bacterial vaginosis but are unlikely to know what it is

One in three women will get bacterial vaginosis (BV), the most common cause of unusual vaginal discharge, at some time in their life. However, many women do not know what it is, and can confuse the symptoms for other conditions, such as thrush. Although the causes of BV are not very well understood, it develops when the normal environment of the vagina changes, when there are less of the normal bacteria (lactobacilli), an overgrowth of other types of bacteria, and the vagina becomes more alkaline. BV is not a sexually transmitted infection, but it can develop after sex, and any woman might get it including those in same sex relationships and those who have never had sex. Around half of women with BV will not have any signs and symptoms at all, or may not be aware of them. Where there are symptoms, these can include an increase in the usual vaginal discharge, and for it to become thin and watery, change to a white/grey colour and develop a strong, unpleasant, fishy smell, especially after sexual intercourse. Treatment is simple and involves taking antibiotic tablets, either as a single dose or for up to a week, or a cream or gel for use in the vagina for around one week

17/101 Paracetamol can dull positive and negative emotions

A chemical found in paracetamol could dull emotional sensitivity, a new study has suggested. Paracetamol is commonly used as an over the counter drug to combat physical pain. However, researchers at the Ohio State University found acetaminophen, the main ingredient found inside it, also reduces how much users feel positive and negative emotions.  "This means that using Tylenol (paracetomol) or similar products might have broader consequences than previously thought," lead author Geoffrey Durso said. "Rather than just being a pain reliever, acetaminophen can be seen as an all-purpose emotion reliever"

Getty

18/101 Drug made from cannabis could help fight severe epilepsy

Hope has been raised for children with severe forms of epilepsy that are difficult to treat after trials of a new drug derived from cannabis showed promise in helping to reduce the number of debilitating seizures suffered as a result of the condition. The study, published by the American Academy of Neurology, tested 213 people, ranging from toddlers to adults, who had severe epilepsy that did not respond to other treatments, using a drug made from a medicinal form of Marijuana. Participants were given the drug containing canabidiol, also known as CBD, a component of cannabis that does not include the psychoactive part of the plant that creates a "high," in the form of a liquid. Results released this week show that, of the 137 people who completed the 12-week study, there was a 54 per cent average decrease in the number of seizures the participants experienced. Twenty three people with Dravet syndrome completed the study and found the number of convulsive seizures they experienced had dropped by 53 per cent. Of the 11 participants who stayed the 12-week trial that had Lenox-Gastaut syndrome, they experienced a 55 per cent drop in the number of atonic seizures or "drop attacks", which cause a sudden loss of muscle tone and usually happen many times a day

Getty Images

19/101 How dangerous is laughing gas

The gas can cause dizziness and affect an individual's judgement. It can also – in more extreme cases – cause unconsciousness and death from lack of oxygen. Regular use can lead to a deficiency in the vitamin B12, if severe can lead to serious nerve damage in some cases, and can also depress formation of white blood cells. Data from coroners' reports, compiled by a research team from St George's, University of London, funded by the Department of Health, claimed that laughing gas was responsible for 17 deaths between 2006 and 2012. There were five deaths, due to asphyxiation resulting from hypoxia (lack of oxygen), in 2010 and one the following year

Rex Features

20/101 New breath test could be used to detect stomach cancer

Cancers of the stomach could soon be detected using a simple breath test, researchers have said, potentially saving lives by picking up the condition early. A new trial of the tests, which measure the level of compounds in the breath that can point to cancer risk, have proved them to be accurate and cost-effective. Stomach cancer is a relatively rare condition, affecting around 7,300 people in the UK every year. However, the outlook for patients is often poor, because the condition is so rarely diagnosed early enough for successful treatment. Early symptoms, such as indigestion and burping, are the same as for many other minor conditions, so the cancer is often missed until it is too late. The only existing test is an endoscopy, where a tube is inserted into the stomach down the throat

Rex

21/101 Eating cheese may help you lose weight

A new scientific study has suggested that eating cheese may help individuals struggling to lose weight – and contribute to keeping the pounds off. The Journal of Agriculture and Food Chemistry published a study this month that discussed the importance of something researchers labelled "cheese metabolism". Scientists from the University of Copenhagen and Aarhus University compared urine and faecal samples from 15 men, who consumed a diet featuring milk and cheese or butter but no other dairy products for two weeks. The small test, which was partially funded by the Danish Dairy Research Foundation, found that those who ate cheese (or milk) during the trial had a noticeable different composition of bacteria in their gut

Getty

22/101 Being pregnant like a youth serum for mothers-to-be

Being pregnant has a "rejuvenating effect", acting like a youth serum on mothers-to-be, new research suggests. As people get older it becomes more difficult for the body to repair damaged tissue. But the sharing of blood between mother and baby appears to help the mother to do this more effectively

Getty Images

23/101 Marijuana can kill cancer cells

The US government may be starting to officially recognize medicinal benefits of marijuana, as a government-funded research group has released a report claiming that weed can kill cancer cells. The Daily Caller reported the National Institute on Drug Abuse has issued a report that recognizes potential medical benefits of marijuana, something the US government has rejected in its classification of pot as a Schedule I drug – along with heroin, LSD and ecstasy

Getty Images

24/101 'Loneliness maps'

Maps pinpointing where the country's loneliest people might live must be used to help focus services to those who are most isolated, according to a new report. The Campaign to End Loneliness, which compiled the report with the University of Kent, warned as it released the document that loneliness and isolation are as harmful to our long-term health as smoking 15 cigarettes a day. It can also put people at risk of developing dementia, high blood pressure and depression. As many as ten per cent of the older population all or most of the time, according to the charity. And people experiencing severe loneliness may in turn put a strain on the NHS and loved ones, as they are more likely to visit their GP more often, and enter residential care earlier. To help tackle the issue, charities and local services should use existing data to compile so-called 'loneliness maps' which predict where their most lonely resident live, in order to syphon limited resources to the people most in need

Getty

25/101 Short people at greater risk of heart attack

Short people are at a greater risk of heart attack – and there's little they can do about it because the link is genetic. For 60 years scientists had noted a correlation between height and coronary heart disease, which kills 73,000 people a year in the UK. It was thought that social factors that can stunt height, such as poor nutrition in childhood, might explain why petite people were more likely to develop heart problems. But a new study has found that every 2.5 inches difference in height between two people makes the shorter person 13.5 per cent more likely to develop heart disease

RF

26/101 HIV breakthrough

A new type of HIV treatment involving the transfusion of a synthetic antibody designed to prevent the virus from attacking human cells has shown startling trial results. Patients injected with the antibody saw a 300-fold reduction in their viral "load" – the amount of HIV circulating in their blood. The antibody has been specifically designed to block the key viral protein receptor needed to infect human blood cells. Previous tests on HIV antibodies had produced disappointing results. But the latest clinical trial resulted in a dramatic lowering of the virus, which was maintained for several weeks after the initial injection for some patients. The researchers believe that using synthetic antibodies designed to become attached to the surface proteins on the outer membrane of HIV could provide an alternative form of treatment to anti-retroviral drugs, and may also help to design therapeutic vaccines

Getty

27/101 Psychedelic drugs could actually help solve addiction

The use of psychedelic drugs is as safe as riding a bike or playing football, according to the heads of a drug research organisation. Scientists say bans on drugs such as magic mushrooms and MDMA are "inconsistent with human rights" and psychedelic drugs are much less harmful to individual users and society compared to alcohol and other controlled substances. They say that over 30 million US adults having tried psychedelics, but "there is just not much evidence of health problems" and that certain drugs could be useful in solving addiction to other, more damaging substances

Getty Images

28/101 Low levels of salt in your diet might actually be dangerous

For years, the federal government has advised Americans that they are eating too much salt, and that this excess contributes yearly to the deaths of tens of thousands of people. But unknown to many shoppers urged to buy foods that are "low sodium" and "low salt," this longstanding warning has come under assault by scientists who say that typical American salt consumption is without risk. Moreover, according to studies published in recent years by pillars of the medical community, the low levels of salt recommended by the government might actually be dangerous

Leonid Mamchenkov

29/101 Female life expectancy drops

Female life expectancy has dropped dramatically as older women reap the rewards of lifestyle choices that have seen them drink and smoke regularly. For the first time since 1995 the average life expectancy for women aged 65, 75, 85, and 95 fell in 2012, according to a government report

Rex

30/101 Energy drinks fuelling rise in bad behaviour

Caffeine-packed energy drinks are fuelling a rise in bad behaviour in the classroom as youngsters consume excessive amounts of these "readily available legal highs" that could even encourage use of illegal drugs, campaigners warn. Teens are using the drinks to enable them to stay up until the early hours of the morning and then drink two or three cans filled with sugar and caffeine on the way to school to make up for their lack of sleep, said Chris Keates, general secretary of teaching union NASUWT. "This is the first time we have seen a significant number of teachers beginning to raise this as a concern," he added

Rex

31/101 Chair-bound workers 'should move around every hour'

Workers who spend too much time sitting down are being urged to move around more as sedentary lifestyles are likely to increase risks of many health problems. Around 45% of women and 37% of men spend 30 minutes or less on their feet. Nearly two thirds fear that inactivity would have a negative effect on their well-being, a poll of 2,000 workers by the British Heart Foundation reveals today

Rex Features

32/101 High fat dairy products reduces diabetes risk

Eating four eggs a week reduces the risk of developing type 2 diabetes by a third, whilst consuming high fat dairy products can also lower your risk levels. A University of Eastern Finland led study has demonstrated that men who ate four eggs a week had a 37 per cent lower risk of developing type 2 diabetes than those who ate just one. The research, which examined the eating habits of 2,332 men, aged between 42 and 60, also found a connection between egg consumption and lowered blood sugar levels

Neilson Barnard/Getty Images for The New York Culinary Experience

33/101 One in 20 UK parents thinks a packet of crisps counts

According to a profoundly disheartening survey by Fruit Heroes, one in 20 parents consider crisps one of the day's much-vaunted five healthy things, and one in 10 don't believe eating fruit is good for you

Rex Features

34/101 Three year waits for children

Children with mental health problems can wait for more than three years to be assessed and up to nearly two years to receive treatment, according to a report. The number of children being sent to mental health service rose by more than 6 per cent between 2013 and 2014

Getty

35/101 'Homeopathy is no more effective than placebo'

Homeopathic remedies are "no more effective than placebo" in treating health problems, new research shows. The alternative medicine does not cure any conditions that are chronic, serious or could become serious – according to an assessment by the National Health and Medical Research Council in Australia. Sufferers of some physical and mental illnesses, that are believed to be treatable with homeopathic remedies, are urged to seek medical advice. The council claim that people could jeopardise their health by not taking prescribed and approved drugs

Getty

36/101 Sugar tax could save millions

A tax on sugary drinks could dramatically cuts cases of diabetes, heart disease and bowel cancer, and save the NHS millions every year, children's health campaigners have claimed. As well as bringing in revenue for the Treasury, a tax of 20 pence on every litre of sugary drink sold in England could also save the NHS £15m a year, research by the Children's Food Campaign (CFC) said. In 20 years, the impact on diets could prevent 50,000 cases of diabetes, cut almost 9,000 cases of bowel cancer and cut coronary heart disease and stroke by 33,000, it said

Getty Images

37/101 Dementia risk can be reduced by improving lifestyle

Doctors have the first conclusive proof that changes to lifestyle among the over-60s can slow mental decline – raising the prospects of dementia prevention programmes that cut your risk of the disease. The results are significant, as it is believed to be the first randomised and controlled trial to conclusively demonstrate that keeping the body healthy in later life also benefits the brain

Getty Images

38/101 Flu is much less common than you might think

Adults over the age of 30 typically get flu about twice every 10 years whereas children contract the infection once every two years on average, a study has revealed

Tom Merton/Getty Creative

39/101 You're just like your father

Genes from your father are more dominant than those inherited from your mother, new research has shown. All mammals are likely to use the majority of genetic material passed down from males, even if offspring look and act more like the mother, according to the study on lab mice by University of North Carolina's School of Medicine

Corbis

40/101 Scientists hail discovery of HIV pill

A daily pill that can dramatically cut a person's risk of contracting HIV must be made available through the NHS "as soon as possible", campaigners have said. Results of a major UK trial of pre-exposure prophylaxis (PrEP) have been described as "extremely exciting" and a "game-changer" by leading specialists. The Proud study found that PrEP cut the risk of HIV infection among gay men considered to be at high risk by an unprecedented 86 per cent

Getty Images

41/101 Long sleep linked to strokes

People who sleep for more than eight hours a day are more likely to have a stroke, research has shown – but experts do not know the reason why. A study of nearly 10,000 people carried out at the University of Cambridge found that those who took eight hours on average had a 46 per cent higher than average risk of having a stroke

Corbis

42/101 Lung cancer breathalyser to go on trial in NHS hospitals by summer 2015

A new device that could detect lung cancer from a patient's breath is about to undergo clinical trials in NHS hospitals. The Lung Cancer Indicator Detection (LuCID) device could be made available to GPs within the next two years. Owlstone, the firm which developed the device, say it works by detecting chemical traces which indicate a patient may have cancer, meaning it could potentially be used to diagnose the disease early on

VOISIN/PHANIE/REX

43/101 Almost a quarter of new psychosis cases linked to strong 'skunk like' cannabis

People who smoke super-strength cannabis are three times more likely to develop psychosis than people who have never tried the drug – and five times more likely if they smoke it every day. Why cannabis studies are needed The study, by researchers at King's College London, will fuel calls for politicians and public health officials to take a stronger stance against high potency cannabis, at a time when many campaigners are arguing for marijuana to be legalised. The researchers say there is an "urgent need" to inform young people about the risks of strong cannabis

AFP/Getty

44/101 Scientists attempt to artificially copy polio virus

Scientists are attempting to create a cure for polio by creating a synthetic version of the dealy disease. Poliomyelitis, an infectious disease which can permanently paralyse or even kill its victims, affects approximately hundreds each year as efforts by international aid organisations show promise. Scientists from the US and UK hope to create a safe vaccine by mimicking the viral genome, rather than having a tiny portion of the disease present in the vaccine

Getty

45/101 Fastest rise in scarlet fever cases for half a century

Britain is facing an outbreak of scarlet fever, with infection rates rising rapidly and the disease spreading faster than at any time in half a century. More than 300 new cases of the bacterial infection were reported in England last week, with 1,265 cases registered since the beginning of the year. Often deadly in the Victorian era, it became milder and rarer during the late 20th century. But now the disease – which causes a sore throat and fever accompanied by a distinctive rash on the chest or stomach – is on the rise again

Corbis

46/101 Fears that e-cigarettes are gateway drug as vaping outstrips puffing

Twice as many young teenagers are using e-cigarettes than conventional cigarettes – and a significant proportion of them are getting their first taste of nicotine from "vaping" rather than smoking, a study has found. The findings have raised concerns among some experts that e-cigarettes, widely viewed as harmless to health, could be introducing children to the risk of nicotine addiction at an early age and so act as a "gateway" to smoking

Getty

47/101 HRT can increase a woman's chances of developing ovarian cancer

Women going through the menopause who take hormone replacement therapy (HRT) are putting themselves at a greater risk of ovarian cancer, Oxford University researchers have said. Their findings, based on a major review of virtually all existing evidence, suggest the dangers are slightly greater than previously thought, but experts said there was no reason for women to stop taking HRT

Rex Features

48/101 Tests begin on 'traffic light pacemaker' that could revolutionise heart treatment

Scientists are to begin work on a revolutionary "traffic light pacemaker" that controls the beating of damaged hearts using blue and yellow fibre optic lights inside the body. Heart attacks and other major cardiac problems can damage the heart muscle, leaving patients vulnerable to dangerous disruptions in the heart's rhythm – known as arrhythmia – often leading to heart failure. Researchers are exploring whether stem cell-generated heart cells could be implanted to regenerate the damaged areas. But progress has been held back because tests in the laboratory and in a small number of patients have shown that new tissue often fails to beat in time with the remaining healthy heart muscle

Getty Images

49/101 Smokers have thinner brain cortex and could have impaired thinking

A key part of the brain that is needed for thinking skills is smaller in smokers, new research has found. The findings show that smoking has an impact on brain functioning — as well as the heart and lungs. The outer brain layer or brain cortex is thinner in smokers, researchers have found. And while some of the thickness might come back after they quit, that might not happen

Getty Images

50/101 Drinking red wine could help overweight people burn fat

Drinking red wine could help overweight people burn fat better and improve liver function, scientists in the US have claimed. Authors of a new study cautioned that the effects found would not stretch to weight loss and that the same compounds could be consumed by eating certain red grapes or drinking their juice

Reuters

51/101 Common cold 'could be stopped in its tracks' thanks to science breakthrough

The common cold could be a thing of the past, as scientists have found a way to "jam" the genetic code. The breakthrough means in the future, it could be possible to stop virus molecules replicating, by stopping them conveying the instructions needed to copy themselves. Researchers at the Universities of Leeds and York used computers to investigate the ribonucleic acid (RNA) structure of a virus molecule, and found a code hidden within its sequence

Getty

52/101 Green tea helps kill cancer cells

Green tea may help kick-start cycles of cancerous cell death while leaving healthy ones alone, scientists have claimed. A compound found in the tea called epigallocatechin-3-gallate – or EGCG – could trigger a process of destroying malignant cells, researchers at Penn State's Center for Plant and Mushroom Foods for Health have found

53/101 Double chins could be 'cured' without surgery or dieting using new injection

A treatment that promises to reduce double chins through a so-called "fatburner" injection could soon be on offer to the public. By injecting a specially formulated chemical known as ATX-101 into the skin, fat cells beneath the skin known as "submental fat" are removed. The procedure claims to contour the area without affecting any surrounding tissue. The drug is a version of deoxycholic acid, the molecule that occurs naturally in the body and helps to destroy fat

Getty Images

54/101 Cannabis eases chronic pain better than commonly prescribed opioids

Researchers from the Australian National Drug and Alcohol centre found that patients with chronic pain who used the drug said it eased their symptoms better opioid medications, which are highly addictive and can cause accidental overdoses

MARCEL VAN HOORN/AFP/Getty Images

55/101 Female genital mutilation

Almost 500 newly identified cases of female genital mutilation (FGM) were reported by hospitals across England in one month, according to the latest figures. Despite the apparently high number of FGM cases, no one has yet been convicted for the practice, which has been illegal in the UK since 1985

Getty Images

56/101 Cervical cancer

Campaigners are taking selfies of lipstick smudged across their faces after their smear tests to raise awareness over the importance of early cervical cancer detection

Jo's Cervical Cancer Trust

57/101 Plain packets to be sold

The Government has finally decided that cigarettes are to be sold in standardised packages in England. Jane Ellison, the public health minister, told the Commons that regulations would be put to a free vote before Parliament breaks up for the general election in May. The regulations could come into force next year.

Rex

58/101 The most dangerous sex position

One of the most common sexual positions has also been dubbed the most dangerous by scientists. The woman-on-top position during intercourse was deemed responsible for half of all penile fractures sustained during sex in cases recorded at three hospitals, according to researchers in Brazil

Rex Features

59/101 Women may experience more pain during childbirth if their partner is present

For many, the role of the expectant father is to provide comfort, reassurance and assistance to their partner at childbirth. A new study however has suggested they may be better off considering to stay well away from the delivery room as their presence could make the process of giving birth more painful. Research by psychologists at University College London, Kings College London and the University of Hertfordshire found that while for some the presence of their partner made no difference in pain experienced, for women who avoid intimacy in their relationship, it made the experience more painful

Christopher Furlong/Getty Images

60/101 Lie-in could lead obesity and diabetes

People who find it difficult to get out of bed at the weekends are more likely to suffer from chronic health problems such as obesity and diabetes compared to individuals who are up with the lark even when they do not have to go to work, a study has found

Getty

61/101 Dentists breach NHS rules with unclear pricing and guidance

Some NHS dentists are breaching rules by failing to offer clear pricing information and automatically offering private treatment – potentially resulting in patients being overcharged, an investigation has revealed

Getty

62/101 A drink a night 'is better for your heart

In what may prove to be badly timed news for those struggling to observe "dry January", scientists have discovered that having up to seven drinks a week may give you a better chance of avoiding heart failure than people who abstain from alcohol completely. A study published in the European Heart Journal suggests that in middle-aged men, drinking up to seven small glasses of wine or about three and a half pints of beer a week was associated with a 20 per cent lower risk of developing heart failure when compared with teetotallers

Getty

63/101 Cancer survival rate soars

A record 2.5 million people are now living with cancer or the after-effects of it, threatening "a crisis of unmanageable proportions" for the NHS, a leading charity has warned.

Getty

64/101 A&E waits

Waiting times in NHS accident and emergency (A&E) departments across England are at their worst in a decade. Figures released show emergency units are failing to see 95 per cent of patients within four-hour target.

Getty Images

65/101 You'll catch a cold

In findings which they say "give credence" to countless maternal warnings about wearing a scarf, experts at Yale University found that viruses that cause the common cold replicate more effectively at the lower temperatures encountered in the extremities of the body – such as the nose.

Rex

66/101 Rethinking calories

Bodies do less work when eating foods that have been softened by cooking - so we keep more of the calories. Stale foods like day-old cooked spaghetti, or pizza, will give you fewer calories than the same foods eaten piping hot.

Getty Creative

67/101 New IVF treatment

A senior science adviser has warned that plans to allow the creation of so-called "three-parent" in vitro fertilisation (IVF) babies as early as next year are premature because of unresolved safety concerns about the future health of the children

68/101 Stroke protection gene

Scientists have discovered a gene that protects people from the most common cause of stroke in young and middle-aged people. The gene, which was isolated by studying the DNA of nearly 16,000 patients across the USA and Europe, also reduces the risk of migraines and could lower heart attack risk

Rex

69/101 Mediterranean diet to combat obesity

It's long been known that a Mediterranean diet is linked to a longer life – but it could make for a slimmer one too. Despite featuring food often high in fat and calories, a Mediterranean diet could help to tackle obesity and lower the risk of heart attacks and strokes

Rex

70/101 Crying is good for you

If you've ever thought it strange that you cry when you're happy, then you're not alone - but now scientists have discovered that tears are actually a logical response to joy. A Yale psychologist has carried out a series of studies which show that crying is the body's way of "restoring emotional equilibrium" during a period of intense feeling

Rex

71/101 HIV could help cure cancer

A man suffering with an aggressive form of leukaemia is now in remission after doctors used the HIV virus to target and kill cancer cells. The treatment is the result of two decades of research by Dr Carl June and his team at Penn Medicine, who produced a study on the "leukaemia-specific killers"

72/101 Drinking while pregnant

The official advice from the Department of Health and the National Institute for Health and Care Excellence (Nice) states in its guidelines that women should avoid alcohol altogether during pregnancy, or that if they do choose to drink, it should be no more than one or two units of alcohol once or twice a week

Rex Features

73/101 A new virus that could make you stupid

A new virus has been discovered, but rather than giving you a sore throat, it affects a very different part of the body. According to scientists in the US, the algae virus affects the human brain, and can impair our cognitive functions. Scientists are basically saying there's something we can catch that will make us stupid

Getty

74/101 New (STD) gonorrhea found

A new strain of the sexually transmitted disease (STD) gonorrhoea which is resistant to a range of antibiotics has been identified in Australia. Known among scientists as A8806, the strain was discovered late last year in a European woman who was travelling in Australia. After she had sex with a new partner, she noticed she had unusual vaginal discharge a week later, and was diagnosed with the STD

Photographer REX/CDC/Phanie

75/101 "Kissing bug" disease

Researchers at the annual gathering of tropical medicine experts have warned of a deadly "kissing bug"disease from abroad that is threatening world health. Called a silent killer because it's often hard to diagnose in the early stages, chagas is a parasitic infection that can lead to serious cardiac and intestinal complications and even death. It typically spreads through blood-sucking "kissing" bugs that bite on people's faces during the night and is estimated to affect seven to eight million people worldwide

Getty

76/101 Caesarean births

Babies born through Caesarean section are more likely to develop autism, a new study claims. The surgical delivery raises the risk of the disorder by 23 per cent. Read more: http://ind.pn/1tAjKtU

Rex Features

77/101 Cocoa benefits

Cocoa can help to slow and even reverse age-related memory loss. Scientists believe that flavanols, the antioxidants inside cocoa beans, can give people in their sixties the memory of a "typical 30 or 40-year-old". Read more: http://ind.pn/1DSbWHc

Reuters

78/101 Feeling SAD

New research has shown that one in three people in the UK suffers from Seasonal Affective Disorder (SAD). According to the findings, women are 40 per cent more likely than men to experience symptoms of the condition sometimes referred to as "winter depression". Read more: http://ind.pn/ZPOUlc

Rex

79/101 Cough medicine

Cough medicines are a waste of money and no better than homemade remedies as there is "weak" evidence that they work, a leading doctor has warned. Read more: http://ind.pn/1wMjRBh

REX

80/101 Crash diets

Crash diets can be more successful than gradual weight loss, a new study has claimed, in a major contradiction of current dietary guidance. Read more: http://ind.pn/1DeElXE

PA

81/101 Diabetes breakthrough

A breakthrough in type-1 diabetes, which affects about 400,000 children and adults in Britain, has resulted from a study showing that it is possible to make vast quantities of insulin-producing cells for patient transplants. Read more: http://bit.ly/1uQKFBL

82/101 Ebola screening

Prime Minister David Cameron has defended the decision to introduce enhanced screening for Ebola at major airports and terminals, saying it had been taken on "medical advice". Read more: http://ind.pn/ZykYtD

Getty Images

83/101 Cannabis study over 20 years

Almost as many teenagers and young adults smoke cannabis as cigarettes, a study of the drug's effects on health has found. Read more: http://ind.pn/1vPar9W

RAUL ARBOLEDA/AFP/Getty Images

84/101 Anti-alcohol pill

People who drink half a bottle of wine or more than three pints every night are being offered a life-saving pill to reduce the amount of alcohol they consume. Read more: http://ind.pn/1x5T4ki

Getty Images

85/101 Freezing eggs

Healthy women who wish to delay starting a family until they are in their forties and fifties should be allowed to freeze their eggs in treatments currently reserved for cancer patients, international fertility experts have said. Read more: http://ind.pn/1vD4j4h

Getty Images

86/101 Red wine could combat acne

Researchers sayResearchers at UCLA found the antioxidant resveratrol, which can be found in grapes, wine and berries, worked wonders when combined with the traditional acne treatment of benzoyl peroxide. Read more: http://ind.pn/1pHLhmB

Getty

87/101 Stub it out

Britain's ten million smokers are being encouraged to bin the cigarettes as part of the annual Stoptober campaign, which challenges everyone to quit for one month during October. Read more: http://ind.pn/1rqGPzl

Getty Images

88/101 The many benefits of olive oil

Olive oil could help reverse a patient's heart failure "immediately", scientists have claimed. Oleate - the fat found in the golden liquid - could help a diseased heart pump blood more effectively and use body fat as fuel, researchers at the University of Illinois have found. Read more: http://ind.pn/1uz2Zk7

SAIF DAHLAH/AFP/Getty Images

89/101 All patients are not equal

The Government fund that pays for life-extending drugs for terminally ill cancer patients "undermines" the NHS principle that all patients are equal, and gives a "perverse incentive" to drug companies to keep their prices high, a healthcare finance expert has claimed. Read more: http://ind.pn/1qNyJuf

Getty Images

90/101 Calorific cuts

Soft drinks companies in the US have pledged to help cut the calories that Americans consume from their drinks by a fifth. Drinks giants the Coca-Cola Company, PepsiCo Inc. and Dr Pepper Snapple Group Inc. promised to make the 20 per cent cut before 2025, as part of efforts to tackle the nation's obesity crisis and escalating diabetes and heart disease rates. Read more: http://ind.pn/1rlyiLv

Justin Sullivan/Getty Images

91/101 Toughest anti-smoking laws

France, where a Gauloise once hung from the bottom lip of every actor or intellectual, plans to move to one of the toughest anti-tobacco regimes in the world. As well as strict packaging rules, car drivers and passengers will be banned from lighting up in the presence of children. Read more http://ind.pn/1uN45VQ

Getty Images

92/101 Understanding anti-depressants

Anti-depressant medication can affect a patient's brain in just three hours, according to a new study. It was previously understood that SSRIs affect a patient over a period of weeks. Read more: http://ind.pn/1uQLxFx

Getty

93/101 Stress at work

People fearful of losing their jobs are 60 per cent more likely to develop asthma for the first time as a result of their stress, according to a major new study. Read more: http://ind.pn/1tWBQpD

Getty

94/101 CoppaFeel! launches campaign

The charity says the sexualisation of breasts has led to women thinking about their boobs only in terms of size, rather than feel, so they've launched a campaign to show breasts in a non-sexual way for cancer awareness. Read more: http://ind.pn/1v8dA2j

95/101 Could the menopause be eliminated?

A pioneering scientist has claimed the menopause could be eliminated within 20 years. Aubrey de Grey, a stem cell scientist, has claimed rapid progress in stem cell and regenerative therapies may mean the current limits on when women are able to conceive and give birth could vanish. Read more: http://ind.pn/1wA1YpS

Rex images

96/101 Blood tests for depression

Depression could be diagnosed by a blood test, according to newly published American research, which has found chemicals in the blood of people with the condition. Read more: http://ind.pn/1wm6vw3

PA

97/101 Public transport beats driving

Taking public transport instead of driving to work appears to make people happier and helps them to sleep better, according to a new study. It is thought that the exercise taken to walk to the bus stop or station and then the relaxation while travelling helps to make people feel better. Read more: http://ind.pn/1uOiEbR

Getty

98/101 Spooning is not good for bad backs

For the first time ever, scientists have successfully documented the way the spine moves during sex and discovered how certain positions are better than others when it comes to avoiding back pain. Read more: http://ind.pn/1BtdAxI

Corbis

99/101 Why you should wash your hands

A virus can spread around a whole building within two hours of coming into contact with just one surface, a new study has found. A team at the University of Arizona, Tucson found that when a virus, for example the norovirus, contaminates a single doorknob or elevator button it spreads rapidly through entire office buildings, hotels or hospitals. Read more: http://ind.pn/1sbjIYh

Wikicommons

100/101 Our heads hurt

The average Briton spends over a year of their life nursing a hangover - and it takes women two hours longer than men to recover. People will spend on average 315 days of their lives battling with inevitable headaches and nausea caused by a hard night's drinking, Macmillan Cancer Support estimates. Read more: http://ind.pn/1qWVjnF

Getty Images

101/101 The V word

Half of young women are unable to properly label a vagina on a medical diagram, while 65 per cent have admitted they have a problem simply using the words vagina or vulva. Read more: http://ind.pn/Z4tm4f
Another committee member, Douglas Chapman MP, said: "There appears to be a body of evidence building up which suggest the use of this drug is causing other undesirable effects with the users. We owe it to all our armed forces personnel, indeed we have a duty of care, to ensure that any unexpected or unwanted effects of medication are fully investigated."
And Dr Lewis commented: "It's highly probable that we will look at this issue of anti-malarial drugs in the military sooner rather than later." 
Reuse content