A children's hospital that was forced to close over high mortality rates and fears of substandard care has been declared safe following a review.
Mothers of children treated at Leeds General Infirmary (LGI) complained of a lack of compassion, and one Muslim woman said she felt pressured into having an abortion – which was against her religious beliefs.
But while NHS England and the Leeds Trust which runs the hospital apologised for the "level of care or service" these families received, LGI was nonetheless declared safe.
NHS England's report came in two parts, one a statistical analysis of mortality rates focusing on the 35 children who died following surgery at the unit from 2009 to March last year.
NHS England's deputy medical director, Dr Mike Bewick, said: "I am happy to say, on the basis of the evidence we currently have, that services in Leeds are safe and are running well."
The second part of the report examined the experiences of 16 families who felt they had been let down by the unit, prompting six to have their child's treatment transferred to another centre.
In an overview of the report, NHS England said: "We conclude that these families did not get the level of care or service that they deserved and for this we are truly sorry."
One parent told the investigators: "We were given no support by the staff after Annie died. We were given a leaflet. Nobody asked how we were getting home in the early hours of the morning."
Another family described how a book had gone missing in which their son had been writing about his experiences before his death.
"It was like losing another part of him," the parent said. "We asked the staff to find it. They told us they could not find it. They didn't seem bothered. They didn't seem to realise what it meant to us."
Operations at the LGI unit were suspended for more than a week last year after NHS England raised concerns about data on death rates at the centre.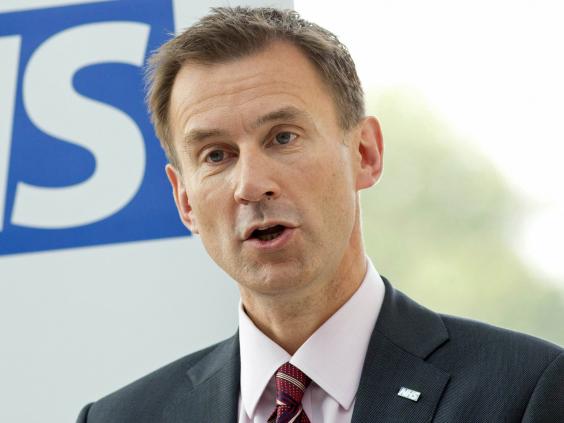 The move provoked huge anger and debate, especially as parents and clinicians from the unit linked it to the ongoing controversy about which children's heart surgery units were to be closed as part of a nationwide rationalisation of the service – which has since been reviewed by NHS England.
Dr Yvette Oade, the chief medical officer at Leeds Teaching Hospitals, said: "We are pleased for our patients, families and staff that the Mortality Case Review has confirmed the medical and surgical care provided by the children's heart surgery unit in Leeds is safe.
"We are very sorry however that the 16 families who shared their stories with the Family Experience Review felt we did not provide the care they had a right to expect.
"We sincerely apologise to those families and will, of course, ensure we learn from what they had to say and improve our services as a result of this."
But the Fragile Hearts, which represents parents who have lost their children or seen them suffer medical harm as a result of their heart surgery, dismissed today's report and called for a public review of the mortality data.
They said the review's findings were "evidence that the culture which exists at LGI heart unit takes no account of the emotional, psychological or spiritual needs of children or parents".
In a statement, Fragile Hearts said: "We do not believe that the changes instigated by NHS England within the unit go far enough as we believe that the changes required are not only in the skill and care provided but in the attitude of those care providers.
"We therefore call for systemic changes within the unit, but above all we hope that nobody else ever has to walk in our shoes."
It said: "It is our belief that the data provided for the mortality review is flawed and we call for access to the data by an independent body; a public review of this data and, indeed, the process followed when a unit fails to meet these targets."
Anne Keatley-Clarke, chief executive of the Children's Heart Federation, welcomed "the report's recommendations that address the unacceptable care received by the families".
But she added she was "concerned that issues we raised with the CQC back in 2011 have been totally missed".
"These include the quality of heart surgery and repeat operations, along with the morbidities of children who had received treatment at Leeds General Infirmary," she said.
"We look forward to seeing the third strand of the review which investigates concerns that have been raised by other clinicians in relation to inter-unit transfers and patient pathways and hopes that the future report will address our concerns."
Additional reporting by PA