The Russian state was involved in the poisoning of Alexander Litvinenko "in one way or another", an inquiry into the death of the former Russian security service officer has heard.
43-year-old Litvineko died after drinking tea laced with radioactive polonium-210, in an incident which police believe took place in a London hotel in November 2006.
Police believe that the tea was drunk during a meeting with Dmitri Kovtun and Andrei Lugovoi, and British authorities believe the pair should be prosecuted for murder. They deny all involvement.
Richard Horwell QC, who is representing the Metropolitan Police at the inquiry, said: "The evidence suggests that the only credible explanation is that in one way or another the Russian state was involved in Litvinenko's murder."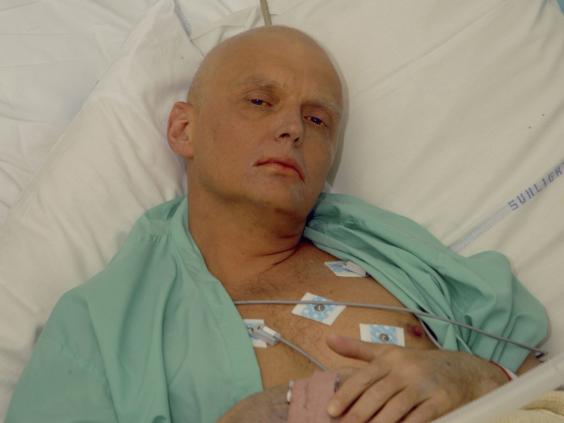 He said that Russia has a "formidable list" of grievances with Litvinenko, a former officer with the Russian security agency FSB, who was forced to flee to Britain in 2000 after he and other senior FSB colleagues accused their superiors of ordering them to kill Russian oligarch Boris Berezovsky.
After being granted asylum in the UK, he became a fierce critic of Vladimir Putin, and made a number of accusations about him - the most "audacious and explosive" being that Putin is a paedophile, the inquiry heard.
Mr Horwell noted that Lugovoi was given a medal by the president in March for services to Russia.
"It obviously begs the question about what those services might have been," he commented.
Tensions between Russia and the Western world
Tensions between Russia and the Western world
1/7 Russia

Vladimir Putin leaves G20 early after criticism from world leaders over Ukraine. David Cameron warned Vladimir Putin, face to face, that Russia's whole post-Cold War relationship with the West is at a "fork in the road" over Ukraine

Getty

2/7 Russia

A mysterious Russian object is being tracked by space agencies, giving new life to fears about the increase of space weapons. The satellite, dubbed Object 2014-28E, has grabbed the interest of official and amateur satellite-watchers because it is taking a confusing path and its purpose has not been identified

Getty Images

3/7 Russia

Russian warplanes are risking the security of civilian passengers as they play a dangerous game designed to test Western air defences, according to Nato's secretary general

FRA

4/7 Russia

Russia has warned Ukraine that a resumption of hostilities against pro-Russian separatists in the east would be catastrophic for Ukraine

Reuters

5/7 Russia

A Swedish minesweeper searches for suspected "foreign underwater activity" near Stockholm. A Russian sub in Swedish waters has slipped away into the sea...leaving recriminations in its wake

Reuters

6/7 Russia

Russian government agencies have been accused of editing a Wikipedia article to suggest the Ukrainian military was responsible for shooting down the Malaysia Airlines flight MH17, a Twitter account monitoring state IP addresses has claimed

AFP

7/7 Russia

Australia's prime minister Tony Abbott has promised he will "shirtfront" Vladimir Putin over the downing of Malaysia Airlines flight MH17, which killed 38 Australian citizens

AP
Mr Horwell said the Met had previously "remained silent" during the inquiry as it did not want to be seen to be having "any influence" over the evidence called.
"Our silence must now end," he declared in his closing statement.
Making an accusation, Horwell said: "There can be no doubt that Alexander Litvinenko was unlawfully killed and the science is such that the finger points unwaveringly at Lugovoi and Kovtun as having administered polonium to him on two occasions."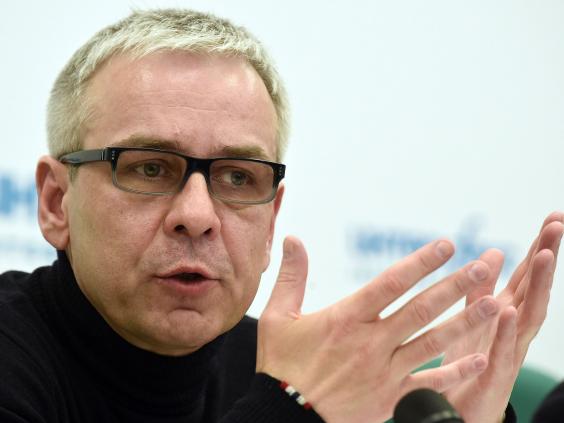 Since a criminal trial for the pair "seems unlikely", Mr Horwell said, it is important that the conclusions of the Met's investigations are released.
He said the pair had "no credible answer to the trail of polonium they left behind", and said the pair's suspected involvement in the crime is based on hard scientific evidence.
Kovtun and Lugovoi both currently live in Russia. They say they were framed by MI6, a claim that Mr Horwell said "doesn't bear scrutiny".
Litvinenko first fell ill on 1 November 2006, and died three weeks later from radiation poisoning after a very painful time in hospital.
He was buried in Highgate Cemetery in London on 7 December 2006 in a lead-lined coffin, to prevent the radiation still present in his body from contaminating into the earth around it and posing a danger to others.
Reuse content