A British woman is believed to be among a group of tourists arrested in Malaysia for stripping naked on a mountain, which locals believe caused an earthquake in which 16 people were killed.
The woman is aged between 20 and 33, CNN reported, and is being held alongside two Canadian brothers and a Dutch woman after they allegedly took a photograph of themselves nude at the peak's summit.
Sarawak Deputy Chief Minister Tan Sri Alfred Jabu told Malaysia's official news agency Bernama that the region's indigenous people believed that the group of about 10 foreigners had "angered the spirit" of Mount Kinabalu, causing the earthquake a week later.
The 5.9 magnitude quake on May 30 killed at least 16 people, and two more are said to be still missing.
The British woman was seized by police at Tawau Airport on Tuesday as she was about to leave for the capital, Kuala Lumpur, and the other three turned themselves in on Tuesday evening, Bernama said.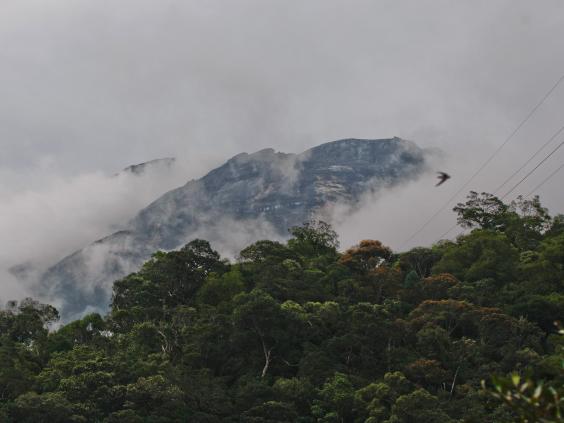 A local magistrate's court confirmed they would be held for four days while the "obscene act" was investigated - and they could could face up to three months in jail or a fine if convicted.
Mr Jabu warned that visitors to the Unesco-listed Mount Kinabalu National Park, which rises to 4,095 metres, should "always respect" local cultures and religions.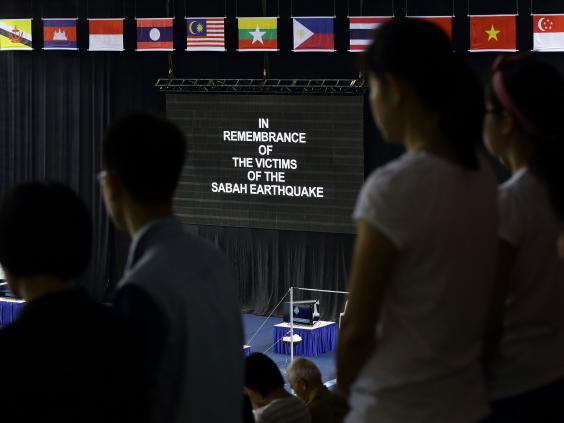 "Some places have their own historical background and are sacred to the local community and, as such, visitors to these places should respect the place, the local traditions and cultures," he said.
Police commissioner Jalauddin Abdul Rahman told CNN that officers were still looking for the other tourists who stripped on the mountain.
Reuse content