Information on who owns every property and piece of land in the UK could be available at the touch of a smartphone, under sweeping plans to open masses of government data to the public.
The details would enable developers to create apps that cross-reference property ownership to maps – allowing walkers to see whose land they were on, or residents to identify empty or rundown houses.
The move is part of a much bigger drive to open up swathes of government and local authority data that could, for example, alert drivers to vacant parking spaces in town and city centres; warn commuters about busy trains; or tell homebuyers how many days it rained last year in the village they are planning to move to.
The plans will be outlined today by Francis Maude, the Cabinet Office minister, who wants to give the public greater access to government data. As a first step he will announce that from this week real-time information on flooding risks around the country will be made available by the Environment Agency.
The information will include water-level measurements taken every 15 minutes from rivers across the country. People whose homes are at risk of flooding will be able to use smartphone apps to find the likelihood that flood water will rise above a given level.
The Government hopes this information will warn people about rising water levels and give them time to prepare and save their possessions. 
But in a speech to the Institute of Government, Mr Maude will commit the Government and local councils to go much further and routinely release data sets that have real-world applications. At a wider public level it should be possible to identify the location of emergency response equipment, from ambulances to defibrillators – information that is currently scattered across different local authorities and emergency services.
Impetus for the move has come from data already released by the Government, including searchable details of local crime and real-time bus information which is now available in many cities. Recent research has suggested that open data could be used to save up £200m in prescription costs by identifying GPs who were prescribing branded drugs when far cheaper generic medicines were available.
The Independent understands that the Government is in talks with the Land Registry to open up, free of charge, its vast data set containing the ownership details of every property in the UK.
At present, access to the information is severely limited and costs £3 for every search done. Ministers are also intending to appoint an "open data tsar" to drive the change in Whitehall.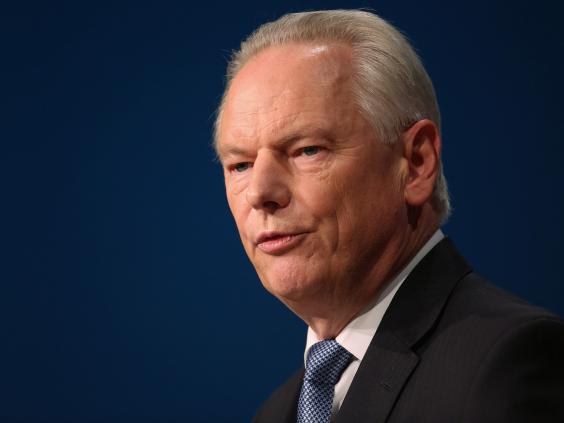 "The way people now use technology and discover information is changing," Mr Maude is expected to say in his speech.
"We need to find ways to integrate and adapt vitally important public sector information to people in the most effective way. There's huge potential for technology 'mash-ups' between flood data and, for example, Google Maps, making it more accessible and easier to use. This is just the beginning."
The Open Data Institute, which provides support to many tech companies that want to create applications for the new data, said the Government had made good progress in releasing data and that the UK was probably more advanced in the field than any other country in the world.
But it said more still could be done, at both a local and a national level.
"Open data is the raw material for open innovation. We have seen individuals, start-ups, SMEs, FTSE 100 companies, local and national government all create value," said Professor Sir Nigel Shadbolt, chairman of the ODI.
"There is a lot that still could be done at local authority level in areas such as planning applications, as well as with Ordnance Survey data.
"It is a cultural challenge to ensure that data is routinely released, and [doing that] requires continued commitment at the highest levels of Government."
The Government's announcement of its open data ambitions comes the day after ministers hosted a new G8-style alliance of countries that are seeking to strengthen their digital economies through collaboration.
Representatives of five countries including Israel, South Korea and New Zealand met in London for a two-day summit to share best practice on government support for tech start-ups.
They will also share methods to integrate computer science and coding techniques within the school curriculum.
In a speech to the conference Mr Maude outlined plans to move the vast majority of transactions that the public have with the state online.
Officials are trialling a system that will allow members of the public to securely verify their identity online – in a move that will allow many services, such as  passport applications, to be handled online.
"Too often there is a risk aversion within the public sector. People feel unable to try new things," Mr Maude said.
"Governments are very good at looking at new ideas and finding reasons not to [put them into practice]. They never apply the same scrutiny to the status quo.
"We must encourage people to experiment and take risks to find new and better ways of doing things, even if they don't always work.
"The greatest mistake is to never try anything new or to stick to something that doesn't work."
Open source: Data value
Parking, footfall and antisocial behaviour:
Data held by Westminster Council could allow motorists to find parking spots in real time, and to avoid busy streets when shopping.
Councils could also be forced to explain what they're doing to combat problem neighbours.
Health:
Making anonymised data sets of patient records available to researchers could help identify drug side- effects more quickly – as well as identifying new treatments and epidemiological trends.
Public building information:
The Valuation Office holds data on every public sector building. This information could allow companies to identify disused or underused buildings for housing stock.
Reuse content