Emails from mothers to the parents of their children's school friends asking them to contribute towards a "class birthday gift" have reignited the debate around children's party etiquette.
The emails were posted on Instagram by Classic FM presenter Myleene Klass, whose daughter attends the school. She described the request for £10 donations as "bonkers".
Changing the names of the parties involved, the screengrab Klass posted online read: "Sarah would like a Kindle and Lola a desk, (very studious choices!) so if you would like to join in, please can i collect a suggested £10 from you before the party on Feb 9th."
The email went on to instruct parents that money could be given in an envelope or deposited in their daughters' school bags.
A follow-up email, apparently sent by another mother, read: "I will be around every morning next week at drop off if you want to give me some money. From memory, about £10 seems to be a popular amount, but feel free to give what you like or indeed your own gift."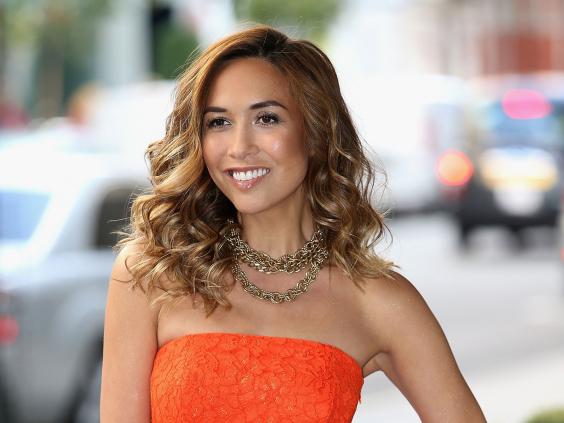 Klass, who found fame as a member of the pop group Hear'Say after she appeared on the reality TV show Popstars, also posted a picture of her sardonically worded response.
Under the subject line "Let's put the fun back into Bdays!" it stated that for her birthday her daughter, Ava, had asked for a unicorn. Parents were directed to the fictional website getwhatyouregivenandendthismadness.com to make donations towards the gift.
Many of Klass's 75,000 Instagram followers and 459,000 followers on Twitter, where the email exchange was also shared, applauded her actions. "Good on you!!! How utterly joyless and greedy!!!" wrote one user. "Pushy mums put in their place!!" added another.
In indications of an escalating trend that could rattle the nerves and empty the pockets of parents across the nation, the incident comes just weeks after a five-year-old boy in Cornwall was sent home from school with a £15.95 bill after missing a classmate's birthday party.
Non-payment, the parents of Alex Nash were told, could land them in court.
Justine Roberts, the chief executive of Mumsnet, yesterday weighed into the dispute, stating that while she felt the sentiment of the parents' original email was acceptable, their approach to the issue had been a little cack-handed.
"Asking for contributions to one big gift can be a sensible solution," she said. "Better something that's actually wanted than multiple Frozen stationery sets – but it's all in how you go about it. Most parents probably wouldn't mind a gentle nudge, especially if they'd been planning to get a gift anyway; but organised class collections feel like a step too far for many Mumsnet users. I guess we all, parents and kids, need to try to remember it's the thought that counts."
The incident ups the stakes in the present-buying arms race that has come to flavour playground politics of late.
Last year, society bible Tatler reported that at some of the country's leading private schools, parents were lavishing luxury gifts on their children's teachers to curry favour.
The gifts included £1,000 handbags, diamond necklaces and even wads of cash. One west London headteacher's office was said to be bursting with "boxes and boxes of Prada and Chanel".
Reuse content