The mother of late cancer teen Alice Pyne will be reunited with a necklace her daughter made for her after losing it in New York on Valentine's Day.
Vicky Pyne's eldest daughter Alice made the necklace before she died of Hodgkins lymphoma at the age of 17 in January 2013.
Their mother had worn the necklace, which bears Alice and her sister Milly's fingerprints, since she died.
Mrs Pyne made several appeals to track down the necklace, which was found by Freddy and Emelie Ortiz on the pavement of 34th Street this weekend.
"My worry was if a snow plough had ploughed it up and dumped it in the Hudson," said Mrs Pyne according to ITV News.
The Ortiz' found the necklace three days after an appeal on NBC 4 New York aired the story.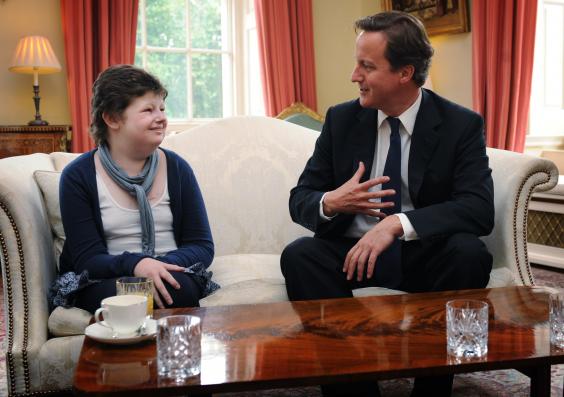 Alice, from Ulverston, Cumbria, was diagnosed with Hodgkins lymphoma when she was 13 and published a bucket list on her personal blog in 2011.
She and her sister Milly raised more than £100,000 for charity and were each awarded the British Empire Medal in 2012.
She also founded Alice's Escapes, a charity that provides holidays for families with seriously ill children.
As a result of her campaigning it is estimated around 40,000 people registered as bone marrow donors.
Reuse content