Network Rail is embroiled in a conflict of interest row after the Transport Secretary Patrick McLoughlin drafted in a "special director" to keep an eye on the ailing organisation.
Mr McLoughlin asked the former Eurostar chairman Richard Brown to sit on Network Rail's board last month when he confirmed that the state-backed group's £38.5bn spending programme was in disarray.
However, Mr Brown is also a deputy chairman at HS2 Ltd, which is behind the £42.6bn High Speed Two railway, and sits on the Department for Transport's board. Rail sources said the DfT role could mean Mr Brown helps to approve requests that he was making for Network Rail.
HS2 Ltd and Network Rail have clashed over which organisations should run HS2 when the first phase opens in 2026. "Richard Brown is compromised left, right and centre," said one rail executive, who noted that there was pressure for Mr Brown to drop at least one of the roles.
Network Rail looks after the country's 18 biggest stations, including Manchester Piccadilly and Edinburgh Waverley, but its main job is to maintain and run 20,000 miles of track.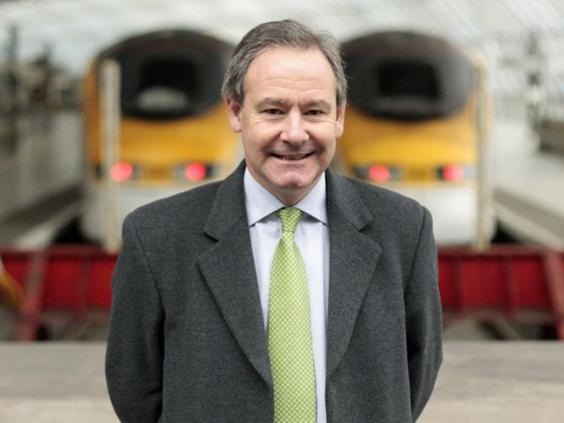 Delays to its engineering work have meant that one in 10 trains does not reach its final destination on time.
A DfT spokesman said: "Richard Brown has been appointed special director to Network Rail for a period of 12 months. We do not believe that there are any conflicts of interest which prevent him from serving on the board of DfT or HS2 in conjunction with this role. Were any conflict to arise in the course of business, there are appropriate processes in place to identify and manage this."
Network Rail's non-executive director Chris Gibb has completed a joint review with French authorities into the causes and consequences of disruption to the Channel Tunnel as a result of a fire in January.
The Office of Rail Regulation received the report on Friday. It is understood that the findings could help Eurotunnel and train operators tackle the problems caused by French industrial action and migrants' attempts to board vehicles.
Reuse content