Residents of a London housing estate who fought off plans by its American investment fund owner to impose swingeing rent rises will instead pay means-tested rent in a scheme that could be copied across the country.
Tenants on the New Era estate in Hoxton, east London, enlisted comedian-cum-campaigner Russell Brand as part of their battle against plans by New York-based Westbrook Partners to potentially seek evictions and increase rents, which stood at around half the market rate for the area.
The campaigners eventually succeeded and last year saw the 96 properties sold to a new not-for-profit landlord, Dolphin Living. The charity announced it was bringing in the new means-tested model, which will see the richest tenants asked to pay more than their lower-income neighbours.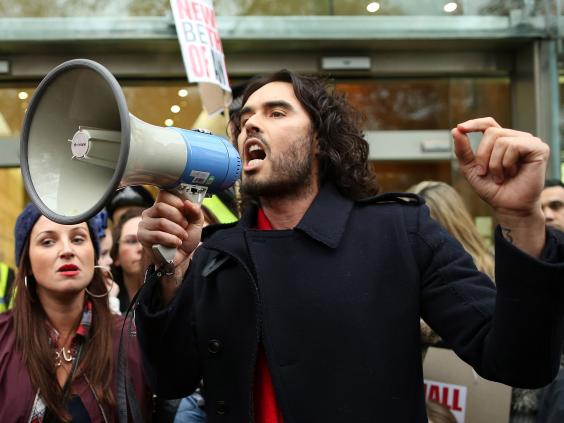 Under the scheme, which is designed to ensure less well-off tenants are not priced out of their homes while generating funds to refurbish the estate, will be given a choice of either staying on their current lease contracts and pay an annual rent increase of 4.5 per cent a year above inflation, or move to the personalised arrangement.
Under this scheme, residents will provide information on their income and factors such as the number of children in a household will be taken in consideration. The residents, who are not social housing tenants, will pay up to £4 a week more depending on their income.
Dolphin Living said the scheme was "demonstrably fair". In a leaflet to residents, it added: "If we calculate that you can afford to pay more rent than you do currently, your rent will increase. However, we recognise that a large rent increase would be unfair so we will gradually increase rent... each year until you are paying your personalised rent."
The system could become a template for how rent is set for tens of thousands tenants across the country. But landlords warned the widescale introduction of means-tested rents could be counter-productive.
Richard Blanco, of the National Landlords Association, told BBC News: "I don't think it is [sustainable]. If rent control was brought in, I think a lot of private landlords would just sell up so we'd have a reduced amount of rented properties in the capital."
Reuse content