Just days after a massive strike disrupted the daily travel of millions of Londoners, London Underground drivers have announced they will go on another 24-hour strike in August.
The strike is set to take place from 9.30pm on 5 August.
It will start later than last week's strike, but will cause further disruption to the morning and evening commute of Londoners.
Details of what lines the strike will cover are still unclear, but the train drivers' union Aslef have announced that they plan to take part in the strike.
The next tube strike will take place on the 5/6th of August. Starting at 21:30

— Met Line ASLEF (@MetLineASLEF) July 13, 2015
The strike is over pay and conditions for staff on the new night Tube, set to be introduced in September, which will see trains running for 24 hours on Friday and Saturday on some of the network's busiest lines.
A spokesman for conciliation service Acas has said that London Underground and the Aslef, RMT, TSSA and Unite unions have been invited to take part in "exploratory talks" tomorrow morning, in an effort to stop another disruptive strike.
Underground staff claim that their pay will not increase enough to compensate for the extra night shifts that many drivers and station staff will have to work once the night tubes start.
Steve Griffiths, chief operating officer of London Underground, said: "We have made a very fair and reasonable offer on pay and the introduction of the night Tube and we continue to urge the trade unions to put it to their members."
"We will be at Acas tomorrow for further discussions to resolve this issue and trust the trade unions will be too."
Val Shawcross, Labour's transport spokeswoman at the London Assembly, said that it's important London Mayor Boris Johnson steps in to try and resolve the dispute.
"The fact is that everyone wants the night Tube to work, it's just got to be done right," she said.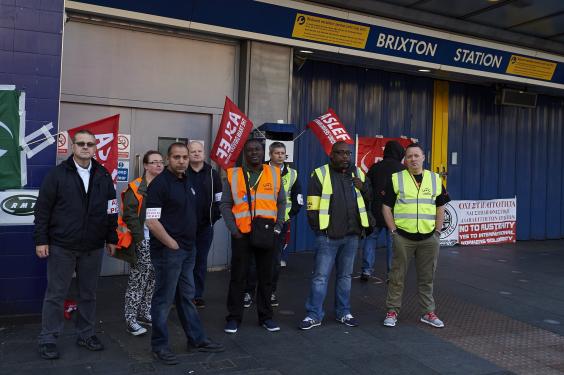 "Londoners elected Boris to lead the capital, that means talking to the unions and finding a resolution, not sitting on the sidelines throwing insults around."
Before the 9 July Tube strike, Johnson said that tube drivers could strike "until they are blue in the face", but still would not get a better pay offer for working overnight.
This page will be updated as more information about the strike is released.
Reuse content