London's long-awaited Night Tube service has moved a step closer after union members accepted a pay deal.
The service was initially due to be extended in September but was delayed after drivers rejected new working conditions.
But Rail, Maritime and Transport Union (RMT) members have now accepted a deal that will allow plans to be implemented.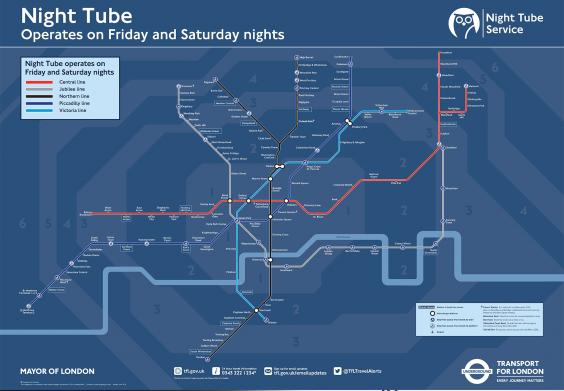 The Night Tube will see trains on the Jubilee, Victoria, Central, Northern and Piccadilly lines run all night on Fridays and Saturdays.
The RMT executive announced its backing for the deal last month and its 10,000 members started voting on 11 February.
It included a 2 per cent pay rise in year one, RPI inflation or 1 per cent (whichever is greater) in years two and three, and RPI plus 0.25 per cent or 1 per cent in year four, plus a £500 bonus for staff on lines where the night Tube will run.
RMT said there was an 84 per cent vote in favour of the package after mediation talks brought an end to a series of proposed strikes.
Gallery: 150 years of London underground
Gallery: 150 years of London underground
1/27

Passengers on the London Underground in 1955

PA

2/27

The London Tube is celebrating its 150th anniversary

Getty Images

3/27

World War II, 25th, September, 1940, Members of the public huddle together in a London underground station

Getty Images

4/27

Queen Elizabeth II travels on a tube train after the official opening ceremony of London Underground's Victoria Line in 1969

Getty Images

5/27

A London Transport official showing the Prince of Wales the controls in the driver's car of a Jubilee Line train in 1979

PA

6/27

Emergency services at Chancery Lane Underground Station in London after a tube train derailed in 2003

PA

7/27

In this file picture taken on September 4, 2007 passengers jostle to enter the Underground station at Waterloo Station in central London, as commuters battled with severe transport disruption to get to work as unions staged a second day of strikes on the capital's underground system

AFP

8/27

Mayor of London Boris Johnson at the opening of the ticket hall at King's Cross St Pancras Station

PA

9/27

Londoners take shelter in the London Underground during the Blitz

PA

10/27

David Cameron travelling by tube on the Underground to the O2 Arena in London

PA

11/27

Lord Ashfield handing over the silver key to Col. Moore Brabazon during the opening of the Northern line, London in 1926

PA

12/27

Two 'buskers' entertain travellers by playing musical instruments on the London Underground in central London

AFP

13/27

London resident Jean Farrow, 36, one of the first directly recruited female drivers sitting at the front of a tube train at Hammersmith station

PA

14/27

An underground train heads into Central London on the Piccadilly Line on day of winter

AFP

15/27

Torchbearer and London Underground employee John Light carrying the Olympic Flame onto an underground train at Wimbledon Station, London

PA

16/27

The fire-damaged escalators at King's Cross underground station in London in 1987

PA

17/27

London Underground workers building the Piccadilly Line extension at Turnpike Lane in 1930

Getty Images

18/27

Marble Arch Tube Station

Getty Images

19/27

A commuter at Westminster

Getty Images

20/27

Victorian tile signs have been updated with more modern ones in some stations

Getty Images

21/27

London Mayor Boris Johnson travelling on the Tube

Getty Images

22/27

Bank station during the London 2012 Olympics

GettyImages

23/27

Oyster cards were introduced on the Tube in 2003

Getty Images

24/27

The entrance to Westminster Underground with Big Ben in the background

Getty Images

25/27

Shoppers keen to catch the Boxing Day sale queue outside Bond Street for the Tube station to open early AM

Getty Images

26/27

The Tube's famously dirt-covering patterned seat fabric

Getty Images

27/27

A woman at Oxford Circus station

Getty Images
"I want to pay tribute to RMT's members across London Underground who have stood rock solid throughout the long campaign of industrial pressure to secure a fair deal from the company over pay and night Tube operation," Mick Cash, the General Secretary, said. 
"Those members have now voted to accept the most recent offer from the company - an offer that was only made after the hard work by union reps in the negotiations backed up by the loyalty, determination and militancy of the workforce right across the Tube network."
Boris Johnson, the Mayor of London and Conservative MP, has previously championed the plans despite criticism over failure to deliver the promised start date in September.
Business groups have been enthusiastic about the impact on the capital's night-time economy following estimates that 2,000 permanent jobs could be provided and an extra £360 million generated for the economy.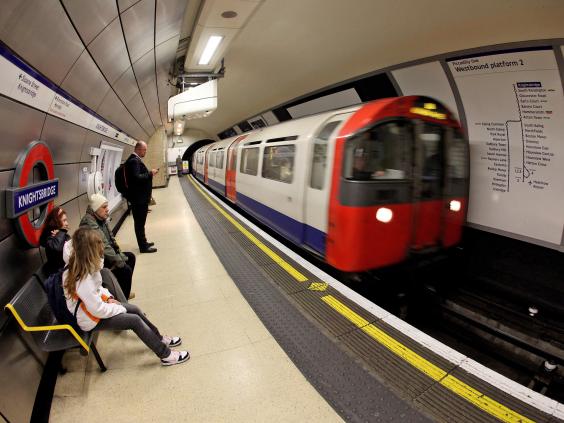 Members of the drivers' union Aslef are currently voting on the offer and will announce their verdict on Monday, while TSSA and Unite have not yet put the offer to their members.
A spokesperson for TfL told The Independent that no starting date could yet be announced but recruitment and training for 200 new part time drivers was underway.
Steve Griffiths, London Underground's Chief Operating Officer, said: "I'm pleased that RMT members have voted to accept our offer. 
"This is a fair and affordable pay deal, which includes complete protection of employee work/life balance. 
"We are seeking agreement with the other unions and continue to focus on the recruitment and training of part-time drivers to deliver the Night Tube for London as quickly as possible."
Additional reporting by PA
Reuse content