A former model and her racing driver son have emerged among the richest people in Britain after inheriting a vast oil and gas fortune.
Carrie Perrodo, 65, and her eldest son, François, were, along with other family members, the highest new entry in The Sunday Times Rich List, based on their ownership of an Anglo-French oil company, Perenco.
The family, estimated to have a combined wealth of £6.14bn, were placed 14th on the list of Britain's 1,000 wealthiest individuals, whose combined fortune of almost £520bn is now equivalent to a third of the UK's gross domestic product.
Oxford-educated Mr Perrodo, 37, is chairman of Perenco, which was founded by his father Hubert, the son of a Breton fisherman who built the company from scratch by making deals with major oil producers for underperforming assets and then turning them around.
Perenco, which is headquartered both in London and Paris, now pumps around 175,000 barrels of oil and its gas equivalent a day and was left to Mrs Perrodo and her three children when Hubert died while climbing in 2006. Francois Perrodo, 37, who has raced in the Le Mans 24 Hours, is a keen polo player and the family sponsor a tournament named after Hubert.
The family were among a number of new entrants to the annual compendium of the super-wealthy whose fortunes are based on fossil fuels or the internet.
The second-highest new entry was German Khan, a Ukrainian-Russian businessman who runs a global oil and gas fund, L1 Energy, and has an estimated personal wealth of £6.08bn.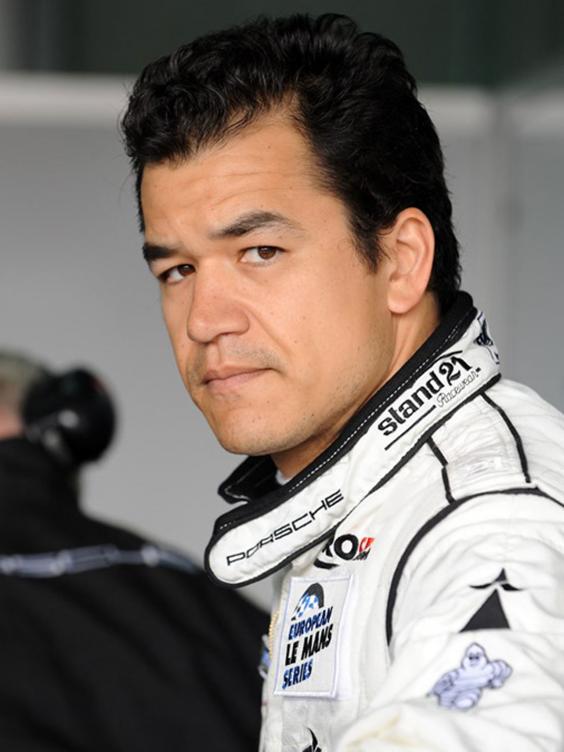 John Roberts, the creator of AO.com, the internet household appliance retailer, was ranked 264th while Mahmud Kamani, who runs the fashion website Boohoo.com, saw his family's fortune put at £300m. Peter Cashmore, the 28-year-old founder of the social media blog Mashable, which he created from a room in his parents' house near Aberdeen, is estimated to be worth £120m.
Former Tesco boss Sir Terry Leahy, who stepped down from the supermarket chain in 2011, was another new entrant with a fortune put at £100m. Among the ranks of established millionaires, Jamie and Jools Oliver enjoyed a particularly lucrative year with their worth rising by £90m to £240m.
The Queen also fared well, adding some £10m to her fortune of £330m, but still far behind Britain's richest billionaires, the Hinduja brothers, who were top of the list with a joint fortune of £11.9bn.
The list, which is based on "identifiable wealth" – including land, property, other assets such as art and racehorses, or significant shares in publicly quoted companies, showed the combined wealth of Britain's richest rose by 15 per cent.
A minimum of £85m is now needed to make it onto the list, up from £75m last year.
Philip Beresford, who has compiled the list since 1989, described the annual rise as "phenomenal".