A high-street betting chain is targeting ethnic minority communities with controversial fixed odds betting terminals (FOBTs), according to new research from a fair gambling charity.
The research from the Campaign for Fairer Gambling shows that 61 per cent of Paddy Power's 327 betting shops are located in areas with above average levels of non-UK born population, such as Newham and Brent in London and parts of Birmingham, Slough and Leicester.
The disclosure that Paddy Power stores operating FOBTs are more common in areas with large non-UK born communities has angered campaigners and led to criticism of Ukip leader Nigel Farage who appeared a tongue in cheek advert for Paddy Power last year.
Research from the British Gambling Prevalence Survey says that ethnic minority groups and those that don't speak English as a first language "are at greater risk of harm from gambling", while the Campaign for Fair Gambling said cultural differences mean gamblers from certain ethnic groups, including Muslims, Chinese and Indians, are less likely to seek professional help if they become problem gamblers.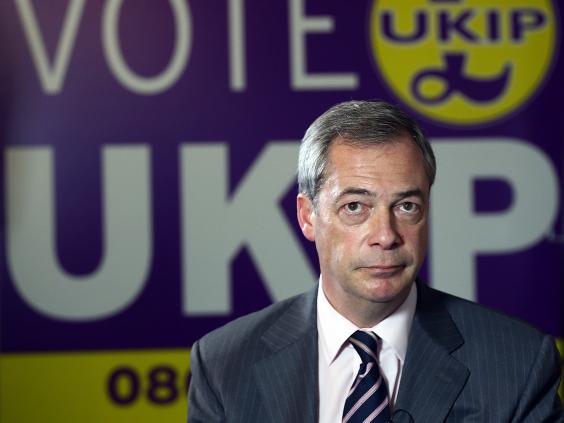 Adrian Parkinson, a former betting industry insider and consultant for the Campaign For Fairer Gambling, said the figures "confirmed" what many in the industry have long suspected about Paddy Power and that it was placing it shops were it could make the "highest profits" from lucrative but controversial fixed odds betting terminals.
These touch-screen roulette-style machines have been dubbed the "crack cocaine of gambling" and can swallow up to £100 every 20 seconds leading to them being linked with crime and anti-social behaviour; campaigners fear they act as a "gateway" to harder forms of gambling.
Mr Parkinson said: "It is blatantly clear to me that Paddy Power has a development strategy that was based on targeting those areas producing the highest profits on FOBTs and invariably those areas had a demographic mix with a high number of ethnic minorities, particularly Asian and Chinese. In more recent years that mix has been added to by eastern European immigrants with the Poles figuring prominently."
The new research from the Campaign for Fairer Gambling will be embarrassing for Ukip leader Nigel Farage after he appeared in a television advert for Paddy Power in September.
Labour's Thomas Docherty MP, who is bringing forward a Private Members Bill in Parliament to give local authorities the power to cap the number of betting shops in their area, said: "Nigel Farage should be ashamed that he jumped into bed so quickly with a company that is cynically making a profit off the back of Britain's ethnic minority and most impoverished communities."
A spokesman for Ukip said it was aware of the "threat" posed by FOBTs and that it would be bringing forward a policy on them in its manifesto. They added: "Nigel Farage took part in the advert about the Ryder Cup as a bit of fun and to underline his support for the European golf team, nothing more, nothing less."
The research also comes after a report published last week by the Responsible Gambling Trust which found that "there is a strong prevalence of non-white minority ethnic groups in close proximity" to betting shops operating FOBTs.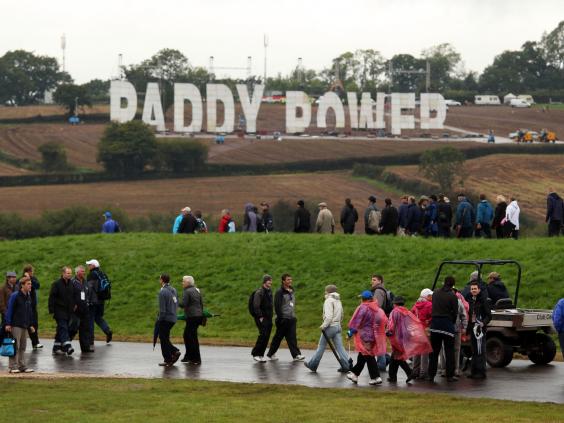 Paddy Power is one of the smallest betting operators on the high street, however it operates 61 per cent of its stops in the 40 council borough with the highest ranking of mixed, non-UK born residents, where the figure for market leader William Hill is just 33 per cent.
The Government has just introduced legislation, via a statutory instrument, to cut the maximum stake per spin to £50 for FOBTs. The change will take effect in April, however both Labour and the Liberal Democrats argue that it does not go far enough.
Labour say that Ed Miliband use the negative statutory instrument procedure to oppose the move in the next few days. The party hopes to gain vocal support from Liberal Democrat MPs, including John Leech MP who first raised the issue, and force the government to hold a debate.
Clive Efford, shadow minister responsible for gambling minister, said that a Labour government would go further and give local councils the power to reduce the number of FOBTs.
He said: "A Labour government will create a separate planning class requiring an application to the council for a change of use before it can become a betting shop. We will also explore ways that we can give council powers to retrospectively reduce the numbers of FOBT machines per betting shop where they have identified that these machines are causing harm." 
A spokesperson for Paddy Power said: "We do not target areas based on ethnicity. Like every other retailer our shops are located where there is high customer demand for our services. As a relatively new entrant to the market, with less than 4 per cent of the UK's betting shops and without the historical estate of our competitors, this tends to be in urban areas with dense populations."
Reuse content