Andrew Mitchell, the former cabinet minister who resigned over the "Plebgate" saga in 2012, invested in a film company that the Government has now declared a tax avoidance scheme, it emerged last night.
While Mr Mitchell was an investor, Ingenious Film Partners 2 backed box office successes including X-Men: The Last Stand and Garfield: A Tale of Two Kitties, and its promoters say it encouraged genuine investment in British film.
But according to a report by the BBC's Newsnight programme, HM Revenues and Customs has deemed the tax relief provided by the company as "inappropriate", meaning investors like Mr Mitchell could end up having to pay back hefty sums.
HMRC this week named Ingenious Film Partners 2 as one of 1,200 candidates for "accelerated payment notices", new powers that can be used to force investors to repay tax relief even before companies have had the chance to justify their practices in court.
It comes at a difficult time for Mr Mitchell, who is currently embroiled in two expensive libel cases surrounding the events that saw him quit as chief whip two years ago. He was alleged to have called diplomatic protection officer Toby Rowland a "f****** pleb" during a row at the gates of Downing Street – a phrase he denies using.
Ingenious, the company which runs Ingenious Film Partners 2, said the Government had "failed to distinguish between commercial businesses and tax avoidance schemes and have, without proper consideration, deemed all film arrangements to be tax schemes".
The company said it would fight the HMRC's declaration in a tax tribunal in November. If the revenue has already issued notices by that point and then loses the case, it must give the money back to investors.
Though the specific amount Mr Mitchell paid into Ingenious Film Partners 2 is unknown, as a minimum investors were reportedly required to put up £36,000.
For that stake, Ingenious would then loan the investor a further £64,000 to take the investment up to £100,000. An amount roughly equivalent to the original £36,000 could then quickly be claimed back in tax relief – leaving the investor just with the £100,000 stake in one or more films.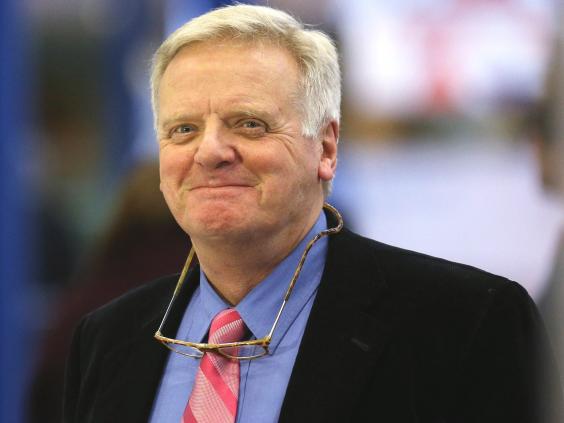 As well as Mr Mitchell, Newsnight identified other senior establishment figures who invested in the scheme, including Lord Waldegrave, the former chief secretary to the Treasury, and Lord Grade, the former chairman of the BBC.
In a statement, Mr Mitchell said: "When the last Labour government introduced tax incentives to invest in the British film industry, along with many other investors I did so through Ingenious Films. I resigned from Ingenious when I was in government and always pay all tax when due."
Lord Waldegrave said: "It was presented as a genuine film investment partnership. I was told they'd financed Avatar and other films. It never occurred to me it was tax avoidance. The Revenue haven't been in touch yet. If the Revenue contact me then I would pay it back."
Lord Grade also confirmed he invested in the scheme, saying: "The Labour government at the time promoted a policy to stimulate investment in the British film industry through tax incentives. The Ingenious Fund gave effect to this policy."
Reuse content