Millions of pounds are being squandered by police forces that spend up to £114 for a pair of standard-issue boots which should cost less than a quarter of the price, MPs have warned.
The Commons Public Accounts Committee protested that forces were unwilling to club together to buy items in bulk, leading to "unacceptable" variations in money spent on basic equipment.
The 43 forces in England and Wales were paying between £25 and £114 for similar boots and between £14 and £43 for handcuffs. There were even wide differences for identical products, with a 33 per cent variation in prices paid for exactly the same kind of high-visibility jacket used by officers.
In a report published today, the MPs called for closer collaboration between forces and urged them to co-operate on the design of uniforms to produce greater standardisation. Margaret Hodge, the committee's chairman, said: "Forces can make big savings through bulk-buying, but have been unable to agree on the most simple things, like how many pockets they should have on their uniforms. With central funding being cut, police forces must ensure they get the best value for money from procurement so that they can focus on fighting crime."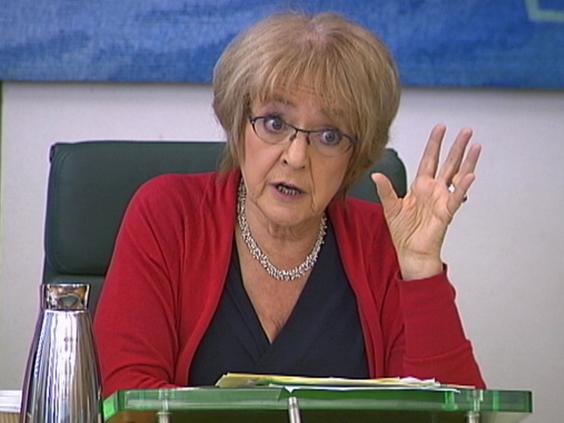 Britain's various forces, which are now overseen by recently elected police and crime commissioners (PCCs), spend £1.7bn on procurement annually, about 13 per cent of their total budget of £13bn.
The MPs said: "There is an institutional tension between local autonomy and effective value for money in buying everything from uniforms to paper."
The Home Office, which provides about 80 per cent of police budgets, has powers to intervene where it identifies waste. However, the department's initiatives to promote central purchasing of equipment have been largely shunned by forces, the committee reported. Just 2 per cent of items are bought through a central online "procurement hub", far short of a target of 80 per cent by mid-2015.
Ms Hodge said: "We recognise that police and crime commissioners have authority over local spending but, as the department remains accountable for public money voted by Parliament, it cannot step back from value for money issues. National contracts with suppliers are not used by enough forces and do not cover many basic goods and services."
She also bemoaned the lack of data about procurement which could otherwise be used to hold individual police forces to account.
A Home Office spokesman said: "We recognise the need to show police and crime commissioners the potential benefits of working collaboratively and using the police procurement hub. Forces have already saved more than £100m through better procurement and we are determined to work with PCCs to ensure they get best value for taxpayers' money. Our reforms are working and recorded crime is down by more than 10 per cent since the election. Police forces are rising to the challenge of cutting spending."