Passengers waiting for a rail replacement bus thought their journey could not get any worse, until its roof was ripped off by a railway bridge.
The crash stopped services between Rock Ferry, in Merseyside, and Birkenhead on Saturday.
The bus had been on its way to nearby Hamilton Square station, which was already closed for refurbishment work, to pick up travellers when it hit the bridge.
Photos taken by Tom Munns showed the roof lying completely intact, if slightly bent, in the middle of the road beneath a height restriction sign.
The bus was cordoned off by police until it could be towed away, with the top deck open to the elements apart from a few surviving windows.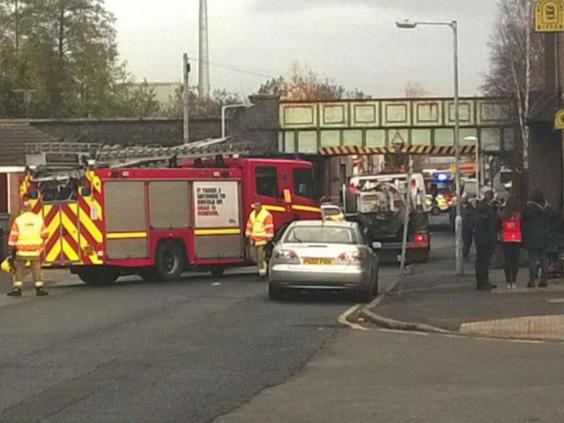 A spokesperson for Merseyrail said services on the Wirral line between Rock Ferry and Birkenhead Central were suspended for about two-and-a-half hours after the accident at noon.
"Fortunately, there were no passengers on board and no one was injured," she told The Independent. "The bus was being used to replace Merseyrail services during the temporary closure of Hamilton Square station."
The driver was examined by paramedics at the scene but was not hurt.
Reuse content