Ramadan is a special month in the Islamic calendar when practising Muslims show their respect for the time in which Allah revealed his teachings to the Prophet Mohammad.
Since the words heard by the Prophet are believed to make up the Islamic holy text, the Qur'an, the month is of huge importance across the Islamic world as a chance to show reverence to Allah and escape from the pace of everyday life.
It involves a focus on being one's best possible self, with the hunger, thirst, frustration, irritation and sexual attraction felt by everyone all put to the test during of self-restraint followed by celebration.
As such, being a Muslim in a country where not everyone is fasting can be difficult.
Here are five things you can do to show respect and solidarity to followers of Islam during Ramadan:
1. Be aware of the basics around Ramadan
Ramadan is widely expected to start on 7 June this year, although the date changes annually.
The holy month runs according to the lunar Islamic calendar, and begins upon the first glimpses of the crescent moon.
Sunni Muslims traditionally use a telescope to spot the light creeping across the moon, while Shia Muslims traditionally look with the naked eye.
This explains why Ramadan starts slightly later in Shia-majority countries, such as Iran, than in Sunni-majority countries, like Jordan.
Everywhere else, it depends which branch of Islam is being practised.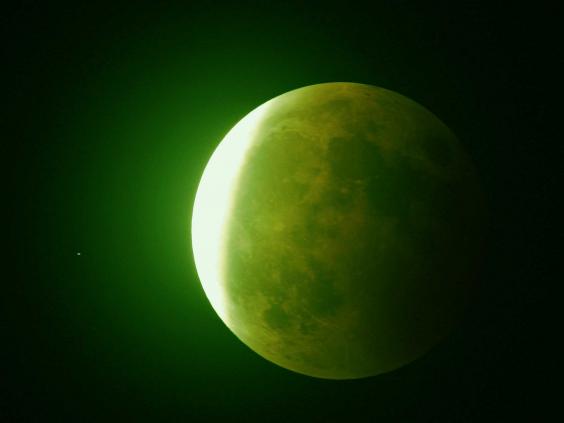 2. Understand that "fasting" does not mean dieting
Some Muslims say the month is sometimes confused with a kind of dietary "detox", but that this interpretation is a misinterpretation of its real scope.
It involves abstinence from eating, drinking water, and smoking between the local sunrise and sunset times - and trying to abstain from sensual and sexual pleasures throughout the entire month.
These are manifestations of a kind of spiritual fast, in which followers of Islam do not lose their temper, become angry or try to pursue their own selfish interests.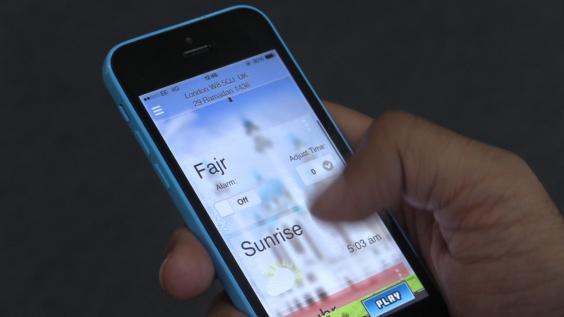 3. Be sensitive to the possible effects of abstinence on Muslim friends
"I've found controlling anger and language (among other things) to be much more challenging while fasting than anything else," said Adeel Arif on online question-and-answer forum Quora.
"I find that I get very cranky due to hunger and thirst, and controlling that takes some effort.
"So, if I could ask non-Muslims anything, it would just be to deal with us with a bit more patience, and try to avoid getting into arguments with us.
"But those are things that we need to be working on more than you do!"
In pictures: Ramadan around the world
In pictures: Ramadan around the world
1/25 Russia

Russian Muslims pray outside the central mosque in Moscow, during celebrations of Eid al-Fitr marking the end of the fasting month of Ramadan

AFP/Getty Images

2/25 Turkey

Turkish Muslims offer Eid al Fitr prayers as they mark the first day of the Eid al-Fitr at Fatih Sultan Mosque in Istanbul

Getty Images

3/25 Syria

A Syrian Dervish dances as part of a traditional event organised by the Syrian Ministry of Tourism under the title 'Music and Dervishes' in the old city of Damascus

EPA

4/25 Bosnia and Herzegovina

A Bosnian Muslim man, wearing a traditional Bosnian outfit, fires a canon from a vantage point overlooking Sarajevo to mark the end of daily fasting on the final day of the Islamic holy month of Ramadan

AFP/Getty Images

5/25 Pakistan

A general view of an illuminated Mosque as Muslims pray during the 27th night of Ramadan, in Peshawar

EPA

6/25 Pakistan

Muslim women offer prayer of the Jumat-ul-wida, the last Friday of the Islamic holy month of Ramadan at a mosque in Lahore

AP

7/25 India

Muslims offer prayers on the last Friday of the holy month of Ramadan in Dargah Khwaja Moinuddin Chisti

Rex Features

8/25 Saudi Arabia

The Prophet Mohammed Mosque in the holy city of Medina, during Ramadan

EPA

9/25 Malaysia

A Malaysian swings around fireworks to celebrate the last day of the Muslims' Holy fasting month of Ramadan, in Shah Alam, outside Kuala Lumpur

10/25 Kyrgyzstan

Kyrgyz Muslims pray during the Eid al-Fitr Muslim celebration marking the end of Ramadan in Bishkek

EPA

11/25 Ivory Coast

People pray during the Laylat Al Qadr prayers on the 27th day of the Islamic month of fasting, Ramadan in the front of the Aghin mosque in Abidjan

AFP/Getty Images

12/25 Syria

Syrians shop for traditional sweets in Kafr Batna in the rebel-held Eastern Ghouta area, on the outskirts of the capital Damascus, ahead of Eid al-Fitr which marks the end of the Muslim holy month of Ramadan

AFP/Getty Images

13/25 Israel

A Palestinian woman prays on the third Friday of the holy fasting month of Ramadan on the compound known to Muslims as Noble Sanctuary and to Jews as Temple Mount in Jerusalem's Old City

REUTERS

14/25 Iran

Iranian Shiite Muslims pray at the graves of soldiers who were killed during 1980-88 Iran-Iraq War, at the Behesht-e-Zahra cemetery, during the holy fasting month of Ramadan, just outside Tehran, Iran

AP

15/25 Israel

A Palestinian man pours water on Muslim worshippers' heads to cool off in the heat, as others pray outside the Dome of the Rock at the al-Aqsa Mosque in Jerusalem during the last Friday prayers of the Muslim holy month of Ramadan

EPA

16/25 Afghanistan

Afghan women wait to receive food ration during the Muslim holy month of Ramadan in Herat

EPA

17/25 Pakistan

A Pakistani Muslim reads the holy Koran as he observes Itikaf at a Mosque, in Peshawar

EPA

18/25 India

Kashmiri Muslim women offer prayers as the head priest (not pictured) displays a holy relic believed to be hair from the beard of the Prophet Mohammed, during special prayers to observe the Martyr Day of Hazrat Ali, cousin of Prophet Mohammed, on the 21st day of Ramadan, at the Hazratbal Shrine in Srinagar, the summer capital of Indian Kashmir

EPA

19/25 India

Indian Muslims sit with bowls of porridge(Nombu kanji)as they prepare to break the fast with the Iftar meal during the Islamic month of Ramadan at The Wallajah Big Mosque in Chennai

AFP/Getty Images

20/25 Lebanon

Spectators watch fireworks as a giant Fanous, or Ramadan lantern, is switched on four days before the start of Ramadan month in front of Mohamed al-Amine Mosque in downtown Beirut

EPA

21/25 Lebanon

Lebanese children perform during activities celebrating the upcoming Muslim holy month of Ramadan, in downtown Beirut

AP

22/25 Palestine

Palestinian men drink tea on the promenade of Gaza beach

Getty

23/25 Indonesia

Members of Nahdlatul Ulama, the biggest Muslim organisation in Indonesia, hold a mass prayer session to welcome in Ramadan in Jakarta

AFP/Getty

24/25 Iraq

Iraqis shop for food in a preparation for the Muslim holy month of Ramadan in Baghdad

AP

25/25 Indonesia

Foods is seen during 'Unggah-unggahan' ceremony to welcome in the Muslim fasting month of Ramadan in Pekuncen village

Getty
4. Understand that the month is not necessarily an unpleasant experience
"For me in one word, Ramadan is fun," said Dania Faruqui on Quora.
"What's the really good part? The Iftar, the feast set on the table once the roza [the fast] is over."
Throughout each day during the month, many restaurants in Islamic countries are closed, and then open to the whole community to break their fast together once the sun has gone down, bringing with it a sense of comradarie and closeness with Allah.
"Lots of people say it must be so hard for you but actually you get used to it," said another Quora user.
Abstinence during the period has also been shown to have health benefits, although anyone who is sick or frail is excused.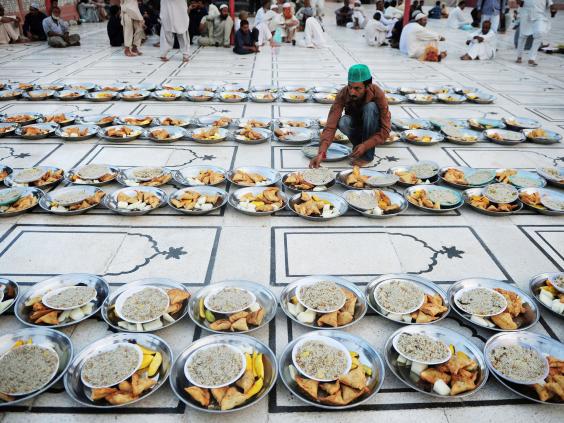 5. Try not to eat, smoke and drink in front of those fasting
"What you can do to help is not tempt [Muslims observing Ramadan] or talk about delicious food deliberately, and definitely do not smoke or drink in front of them," Fizza Jaffer said on Quora.
"Also, you might just cook something for you friend for the Iftarr and celebrate a successful fasting day!"